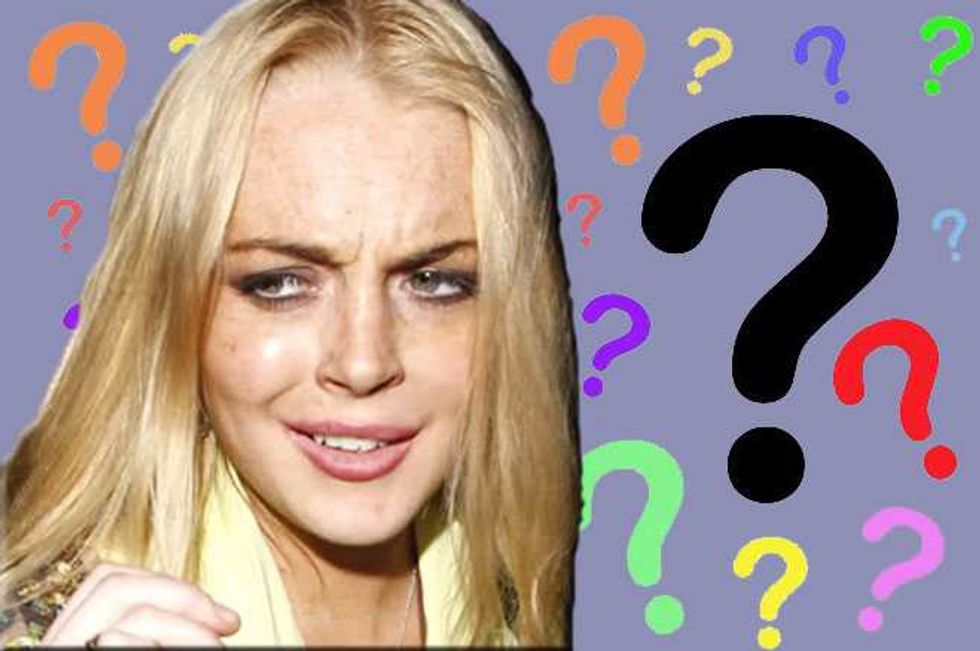 We're thinking that maybe Lindsay Lohan should stay off social media after another yet another Instagram fail.
Lindsay hilariously fell foul of the auto-correct today when posting a picture of her latest community service appointment—accidentally posting the caption "Communist Service".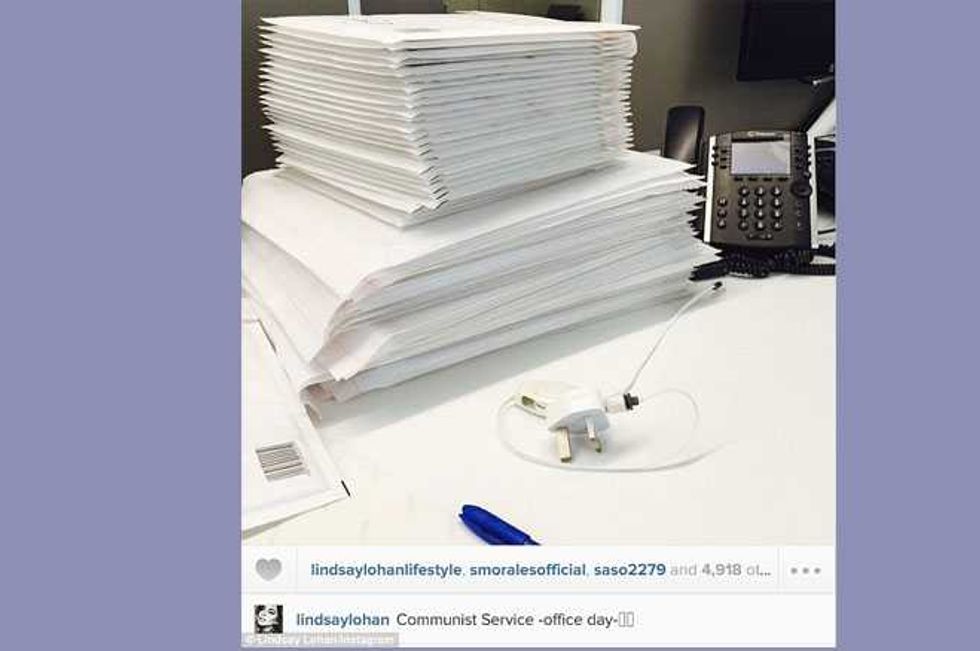 The 28 year old has to complete an additional 125 hours of community service for a reckless driving charge and uploaded the snap to prove to us all that she is heroically honoring her sentence. Surely Communist Service is taking it a bit far though?
Sadly this isn't the first instance of Lindsay not checking before she posts.
Last month she announced to her 3.5 million followers; "You are a donkey".  She thought she had shared a beautiful Arabic message but didn't check the translation. Doh!
Then there was the embarrassing incident in March when she tweeted and quickly deleted the 'N' word at a Kanye West concert. Oops!
Let's not forget her (allegedly) digitally altered photos—the actress has been tweeting serial selfies showing her beautiful body that in actual fact show very obvious (and bad) curve enhancing. Ouch!
Poor old Lilo, will she ever pause to consider before she acts tweets shares?