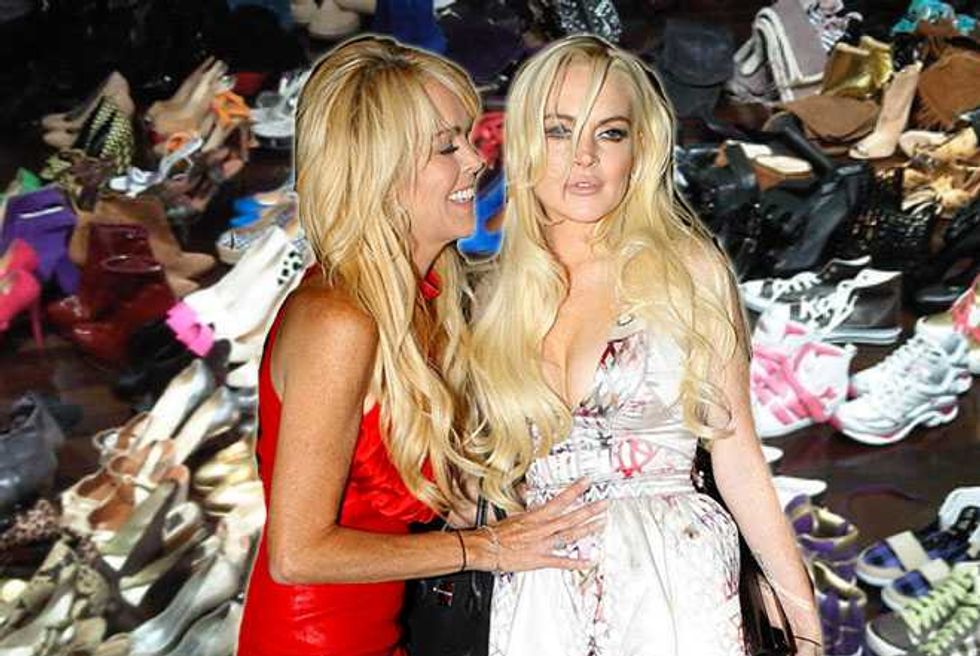 Her Zara shoes! Her Forever 21 denim mini! Her Steve Madden ankle boots!
Lindsay Lohan's mother, Dina, is hawking all her daughter's worldly goods online and, not surprisingly, Lilo is not pleased about it....not pleased at all.
In fact, according to TMZ, the former wild child-turned-London-sophisticate has alerted the po po and is trying to have the cyber flea market shut down.
The 28-year-old reportedly found out through second hand sources that Dina is selling her clothes, furniture, artwork, even her hair accessories—and Momma D's target consumers are Lindsay's own personal friends!
Lindsay says the items are worth millions, but Dina claims she's entitled to sell them since Lindsay left them all in her garage. Lindsay alleges that her mom is broke as a joke, and is resorting to essentially stealing and selling her daughter's possessions in order to pay the bills.
To say that Lindsay and Dina's relationship is strained would be an understatement. Lindsay's also reportedly furious with her mother for negotiating a deal to be on Celebrity Big Brother UK.
Meanwhile, Lindsay has made desperate pleas to all her friends to intercept her stuff before it is gone for good, and if that fails she's gonna make it a legal issue.