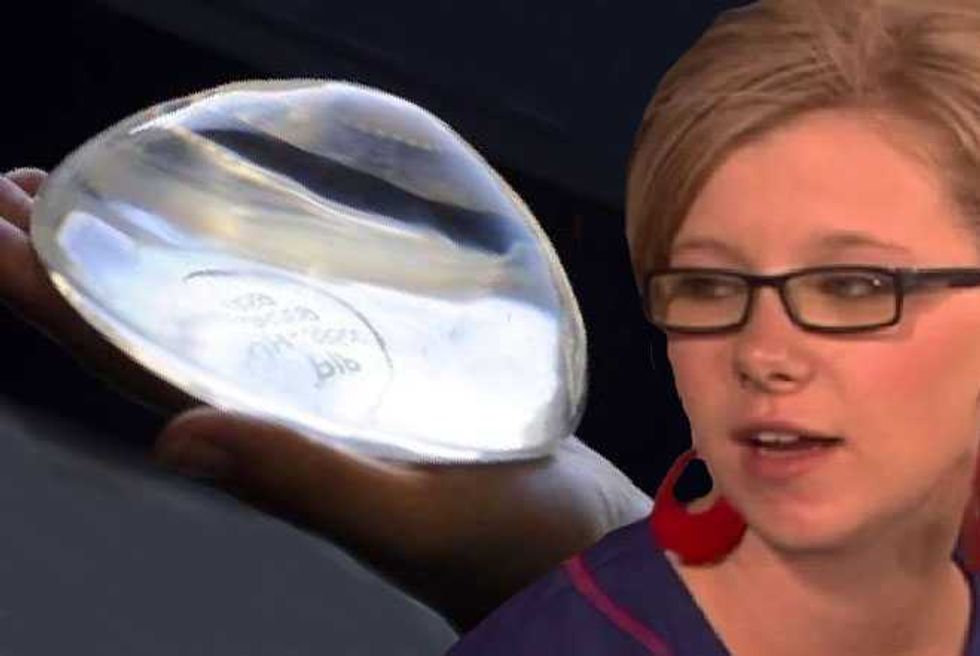 lindsey harrison breast implants
Lindsey Harrison is heaving with delight after getting the biggest breast implants available in the entire U.S, of A.
And it was all captured on her doctor's Snapchat!
Supersize me
lindsey harrison breast implants
The 16 and Pregnant star, who appeared on season 4 of the show, was an A cup before inflating herself to 800cc silicone implants.
How Real Are The Housewives? RHOBH Plastic Surgery Exegesis
Doctors do not exceed 800 ccs because there are too many risks involved.
Dr. Michael Salzhauer, aka Dr. Miami, performed the operation on the now busty babe.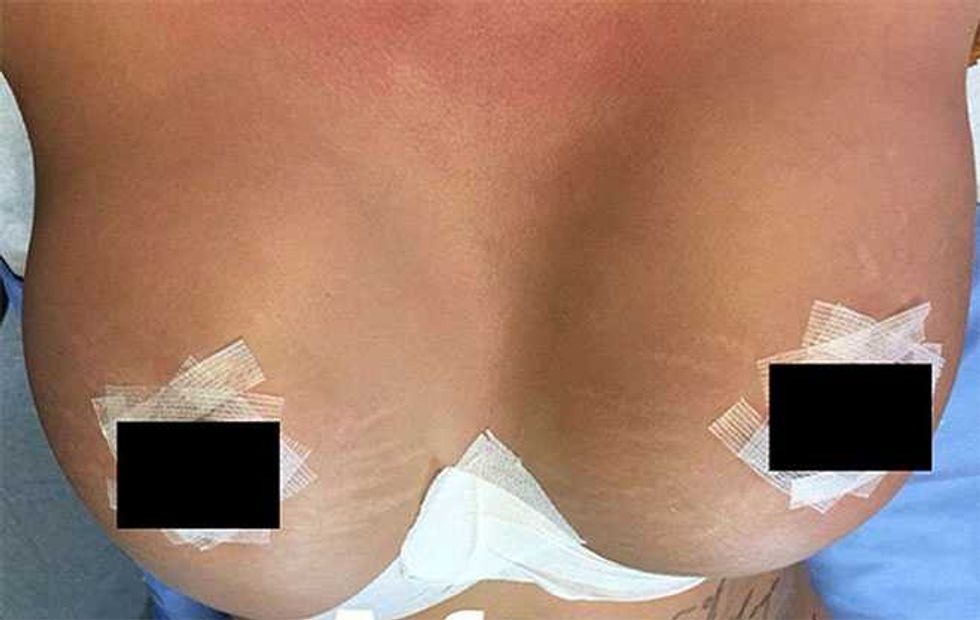 Doctor to the reality stars
lindsey harrison breast implants
According to TMZ, Dr. Miami also gave Teen Mom 3 star Briana DeJesus a Brazilian butt lift, and a labiaplasty, and took her breast implants from 375cc to 650cc.
How Real Are The Housewives? RHOC Plastic Surgery Exegesis
A labiaplasty, in case you were wondering, is a plastic surgery procedure for altering the inner labia and outer labia. Picture a taco whose meat is like spilling over the sides, an then you ask the chef to like, tuck it all back in there.
Salzhauer also had a hand in Teen Mom star Kailyn Lowry's plastic surgery, when she got a discounted Brazilian butt lift alongside DeJesus.
Catching up with Farrah
lindsey harrison breast implants
But as Popdust previously reported, the true Heidi Montag of the Teen Moms has to be Farrah Abraham, who has had 3 boob jobs, a chin implant, a nose job, and a notoriously botched lip job.
How Real Are The Housewives? RHONJ Plastic Surgery Exegesis
The rhinoplasty/ chin implant combo alone set Abraham back $21,000!
Following the procedures, she told In Touch:
I finally feel gorgeous. I've hated my nose since I was 13. I don't have to hate anything on my face ever again. I feel gorgeous.

Famous last words if ever we heard them.
Thrilled with the results
lindsey harrison breast implants
Lindsey, who is now 21, is said to be thrilled with the results.
How Real Are The Housewives? RHOA Plastic Surgery Exegesis
"She's from Reno, Nevada," a source close to Harrison told Popdust exclusively.
"She grew up idolizing showgirls and exotic dancers, so having a voluptuous figure is something she's always wanted…and now she has it!"
But how will this impact her cage fighting career?
True story: before 16 And Pregnant came along, Lindsey wanted to be a cage fighter!