Top Stories
The Montana-born singer-songwriter, now in the City of Angels, mixes Lana Del Rey and Florence + the Machine on her new EP.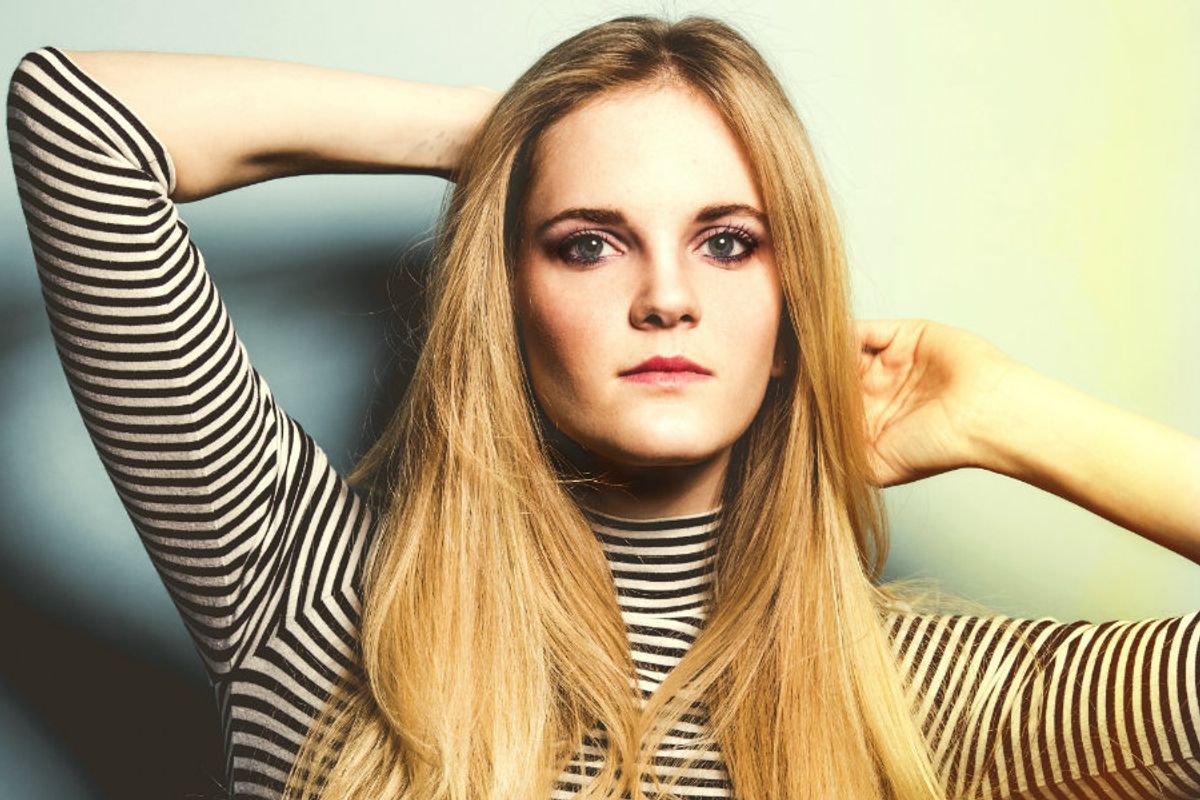 Many singers with a five-plus octave range often traipse clumsily across Mariah Carey-sized runs in an attempt simply to showboat, seemingly abandoning any sense of nuance or detail. But that's not the case with up and comer Lio Nicol, whose brand new 1 EP, is a hybrid of early '90s R&B and the kind of melancholic, moody-pop blazed by such pillars as Lana Del Rey and Florence + the Machine--the Montana-born, LA-based vocalist weaves together a patchwork of varied and textured influences with recklessness and thought. From the pensive opener "They Sent You Back Down" to the expansive "Day Job," in which Nicol utilizes every facet of her colossal voice to great effect, her new project is ferocious but devoted to small spaces. "Blame," which sizzles with a tropical house heartbeat, sees the singer relish in ceremonial adornments akin to Jacquie Lee and Betty Who.
"This EP is a compilation of my learning journey with music over the last 3 years. It took lots of learning what I didn't like to be able to pull together what I love," shares Nicol with Popdust of the EP, which premieres exclusively today. "This is an expression of sounds and concepts that really feel like me and I'm proud to share. I hope anyone listening to this EP connects with part or all of it and that it let's them be in a moment, new or old, feeling only that for a couple minutes."
1 has been in the making for a number of years. She first moved to Los Angeles back in 2010 with ambitions of a musical career rich in success and artistic satisfaction. Coming from Montana, where she studied biology at the University of Montana, Nicol dove headfirst into the fickle industry with no expectations whatsoever. The past nearly seven years have been transformative for her, as it is with most aspiring musicians when they first take that fearless plunge into the cold water depths, and that ripened wisdom percolates just below the surface.
Nicol's 1 EP officially drops everywhere this Friday (Jan. 27).
Listen below:
---
READ MORE ABOUT MUSIC...
Premiere: Great Good Fine OK's Stunning, iPhone-Shot 'Always' Lyric Video
Premiere: PJKTS Seek Freedom & Release With New Single, "Chandelier"
Premiere: Sleeptalkre Offer Up Mysterious & Twisty "Fractions" Music Video
---
Related Articles Around the Web