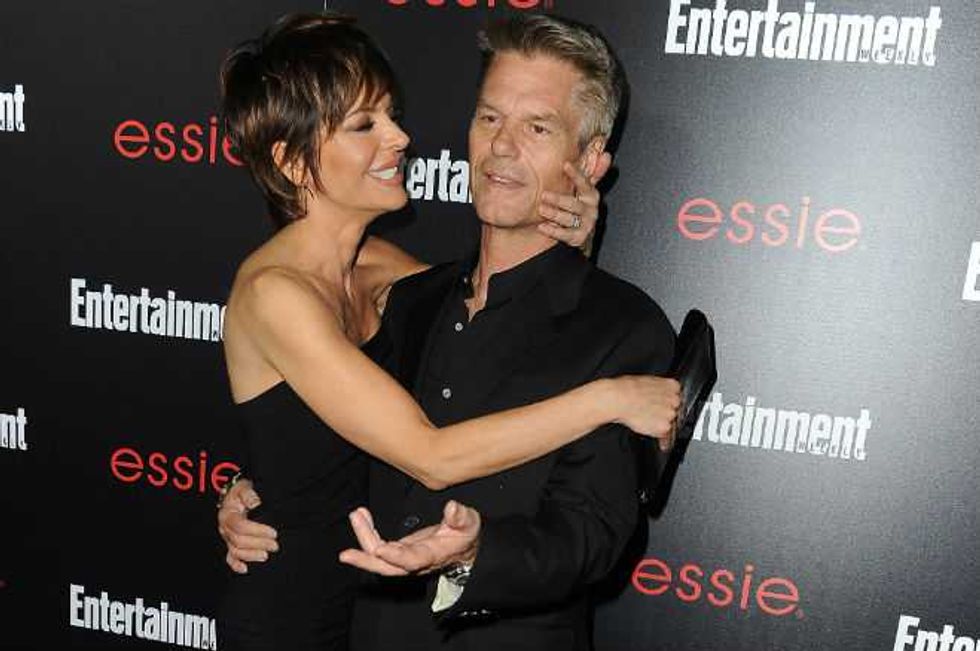 Lisa Rinna almost paid a very high price for taking part in the Real Housewives of Beverly Hills - her marriage!
The actress has been married to Harry Hamlin for 18 years and they have two daughters: Delilah, 16, and Amelia, 13.
When Lisa was offered a spot on RHOBH, Harry, quite understandably, threatened to leave her.
"This is a true story. I went to Harry and said I'm thinking about [doing RHOBH] and he looked at me and said, 'If you do this show, I will divorce you,'" the 51 revealed during Live! with Kelly and Michael on Wednesday. "And I said, 'Okay,' and I walked away and I was done with it."
Lisa, 51, did end up going on the show, but only after Harry, 63, changed his mind and gave her the green light.
"[He said], 'I've thought about this, and I actually think it may be a good idea for you to do it'."
Considering the number of couples who have ended up divorced after taking part in the Real Housewives, can anyone blame Harry for having reservations???