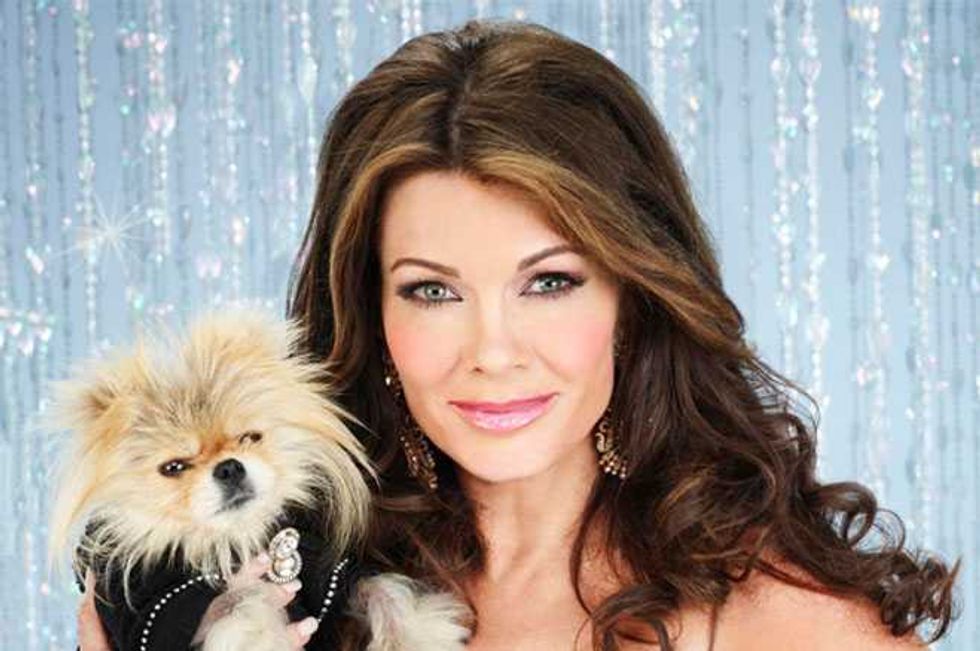 Lisa Vanderpump Rescues Abandoned Puppy
"This little guy has no idea where we were going but I can promise him it will be good. Just another 220 miles to go!" Lisa Vanderpump tweeted earlier this month showing a pic of the cutest little puppy she's stroking.
There's a lot more to Lisa Vanderpump than private jets to St.Tropez and closets full of couture. The Vanderpump Rules star actually has a heart of gold and loves to put her vast wealth to good use by, among other charitable ventures, saving dogs like Harrison, the newest addition to her brood.
The Stars Are Going PUMP Crazy!
The abandoned Pomeranian was being cared for by the Sacramento SPCA and suffers from alopecia, a condition that has caused his fur to fall out, he also only has one ear due to a healed hematoma.
Meet Toby The Two-Nosed Dog, Cutest Rescue Pup Ever!
Sarah Varanini, an SSPCA staff member, fell in love with the beleaguered beast and wanted to make sure he went to a great home, so she reached out to the Real Housewives of Beverly Hills star through Facebook and Twitter to see if she would be interested in adopting one more furry son, knowing it would be a perfect fit!
Lisa replied right away!

"I just left my number on your answer phone! How old is he? Where did he come from? Is he aggressive? Alopecia all over?" Lisa asked. "He's 4 years old. Alopecia on hind end/trunk area. Very friendly! Surrendered because his owner moved out of the county," the SPCA reported.
House Tour Tuesday—Lisa Vanderpump's Absolutely Fabulous Villa Rosa
The former video vixen already owns another famous Pomeranian named Giggy, who also has alopecia, so she knows exactly what Harrison needs in order to restore his luscious mane.  She jumped in her car and hotfooted it to Kingsburg, 3 hours away from The Hills Of Beverly anxious to meet the little pooch.
It was love at first site, for both Harrison and Lisa!  "He immediately cuddled up to her and nuzzled his little head into her neck," an inside source tells Popdust exclusively. "It was like he knew he found his forever mom!"
Lisa Vanderpump Rescues Abandoned Puppy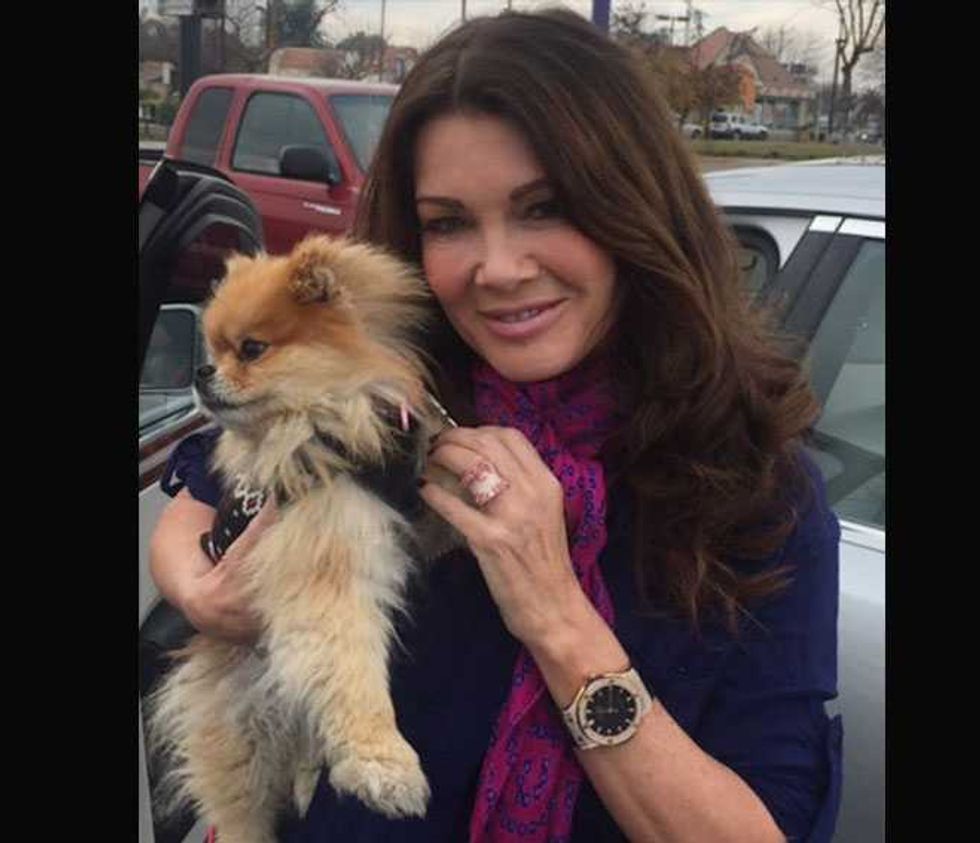 Love at first sight!
Lisa had a few questions about his diet and health, but knew from the first second that she would be taking him home, and that his new name would be Prince Harry!
Popdust Plays 16 Questions With Hunky Dog Rescuer Zach Skow
And so just like that, the little prince went from a discarded heap of shivering scabs to a life of swimming pools and movie stars.
Learn how you can adopt your own sweet beast here!
Lisa has been keeping her social media followers up to date with Prince Harry's progress, and he certainly seems to have taken to the life of luxury chez Vanderpump!
Lisa Vanderpump Rescues Abandoned Puppy
Lisa Vanderpump Rescues Abandoned Puppy