Lisa Vanderpump's 20 year friendship with Mohamed Hadid is OVER, and there's no coming back.
The trouble started when Vanderpump told her fellow housewives (who had been questioning Yolanda Foster's health struggles) that Mohamed had denied two of his children with Yolanda, Bella and Anwar suffered from Lyme disease.
Despite the backtracking and scrambling of the 55 year old Real Housewives of Beverly Hills star when she realized just what she had said, her relationship with Mohamed, ex-husband of co-star Yolanda (who has now changed her surname back to Hadid), and also father of supermodel Gigi, never recovered from her quoting him on camera.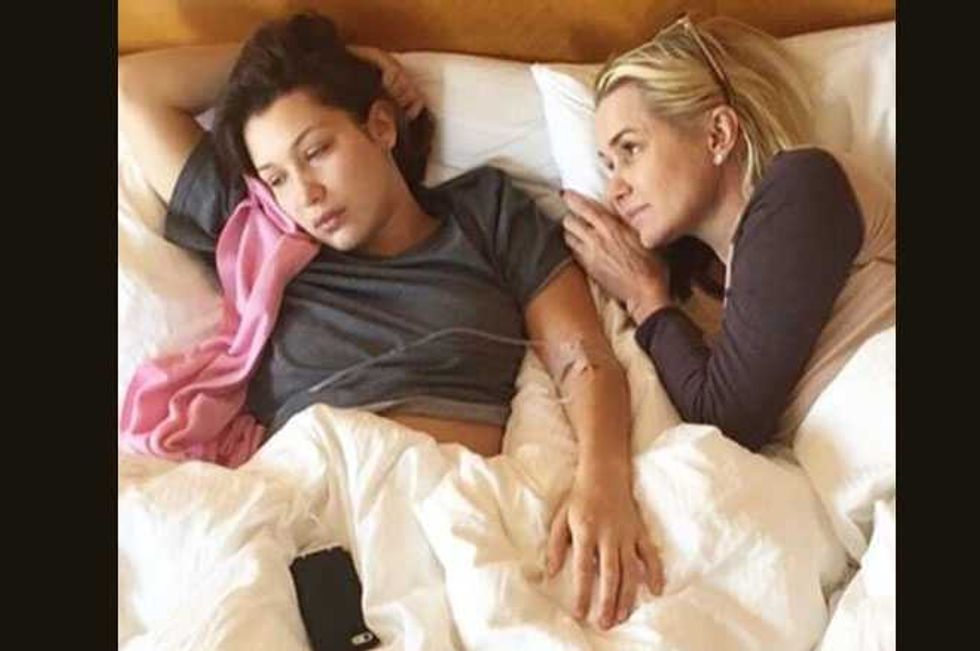 Yolanda, here with Bella, is the master of the sick selfie.
Lisa said she had asked Mohamed how his children were and he had replied "fine"—she then alleged that he had told her that only Yolanda has the disease. The other housewives were naturally horrified by the statement and Lisa pretty quickly realized she had spoken out of turn.
67 year old Mohamed was furious. He sent a statement to Bravo's Watch What Happens Live following the episode's broadcast to clarify the situation;
"I do not wish to make public my family's private matters, but I would like to make it clear that I completely and unequivocally support my children and their mother. I can only imagine that my response to a question asking how my kids are doing with "fine" was misconstrued.
I have too much respect for all five of my children to speak about them publicly in a restaurant or otherwise. I will not speak further on something that should now be put to rest."

On the same show this week, Yolanda told Andy Cohen, who just loves a good bitch fight, that Mohamed hasn't spoke to Lisa for eight months, since she made the statement that the children weren't sick.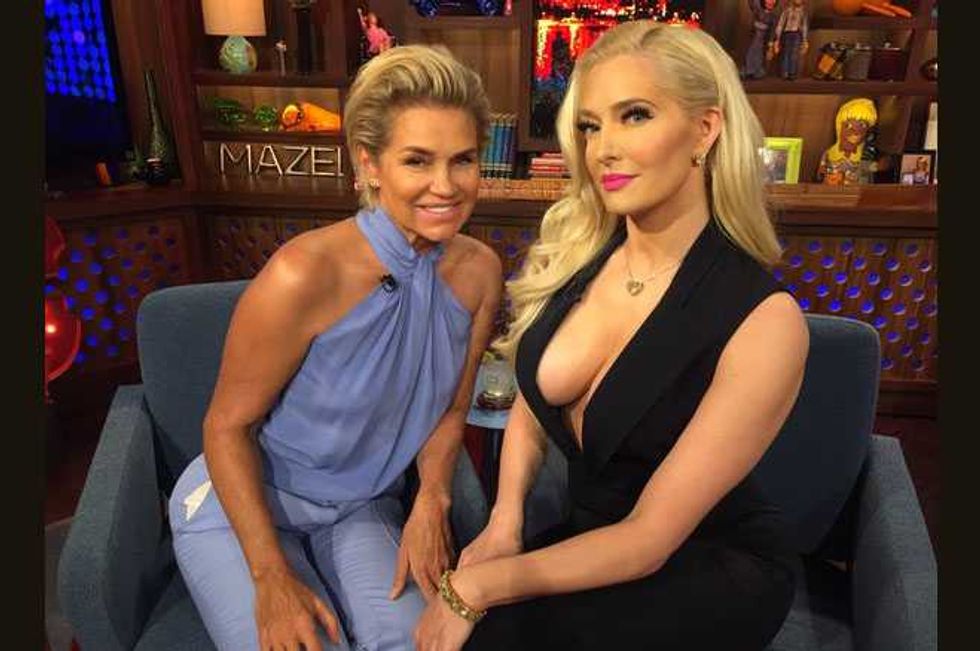 Yolanda looked a lot better this week on WWHL (did anyone notice her next to Erika Jayne's cleavage?!)
A source tells TMZ that Lisa's husband, Ken, has tried to reconcile with Hadid but that Mohamed is not prepared to continue the friendship. He hasn't been to any of Lisa and Ken's three restaurants since the drama broke and, while he will be cordial when on camera—he isn't interested in having a friendship with the Vanderpumps any longer.
That'll teach her to keep her mouth shut!
Lisa Vanderpump Friendship With Mohamed Hadid
Yolanda Hadid's Miraculous Post Divorce Lyme Disease Recovery Continues...