MUSIC
The legendary rockers give the world a taste of what's next for Fleetwood Mac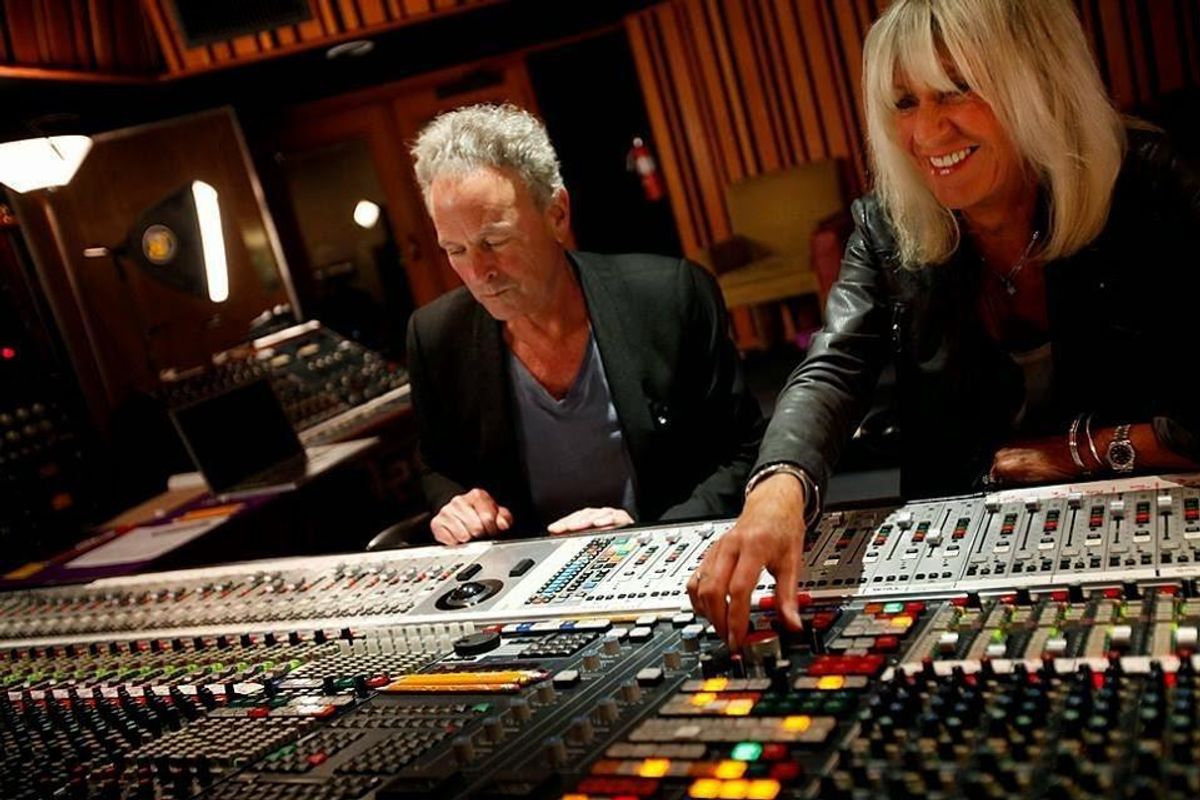 Michael Robinson Chavez / LA Times
With the announcement of Fleetwood Mac's headlining slot in the upcoming Classic East and Classic West festival, it comes as no surprise that two of the legendary band's members have new material.
Christine McVie and Lindsey Buckingham released "In My World" a few days ago. The breathy, wistful new tune serves as the first single off their upcoming LP Lindsey Buckingham/Christine McVie. The last time McVie and Buckingham worked together on a full-length release was back in 1987 for Tango in the Night, but whispers of Buckingham/McVie have been going around since 2014, when Fleetwood Mac began recording what was to be a new Fleetwood Mac Record. After Stevie Nicks opted to tour for her own solo effort, 24-Karat Gold: Songs From The Vault24-Karat Gold: Songs From The Vault, recording continued without her.
"In My World" gives us perhaps the only taste of what might have been a new Fleetwood Mac record, with namesake drummer Mick Fleetwood and bassist John McVie contributing to the album's rhythm section. Without Nicks' larger-than-life personality at the helm, the mood is entirely different, but loses none of the sonic poetics that have made Fleetwood Mac the band they are. The two play off each other's strengths as the subdued pillars of the band, and as vocalists in their own right. Buckingham sings "In my world/ Everybody stays/ Nobody wishing for words they didn't say," and the whispery delivery brings back echoes of "Big Love." Even without the aid of Nicks, these two astronomical personalities can more than hold their ground.
The new LP's track list includes "Sleeping Around the Corner," which Buckingham included in his 2011 solo effort Seeds We Sow. If "In My World" is any indication, we can expect a tunes akin to Rumours, albeit without Nicks' gold dust woman at the helm. For fans of pre-Nicks Mac, this is a refresher course; for die-hard Stevie fans, brush up on the old and, stay open to new material from the Mac.
Lindsey Buckingham/ Christine McVie is slated for a June 9th release. Pre-order here.

Track List

1. "Sleeping Around the Corner"
2. "Feel About You"
3. "In My World"
4. "Red Sun"
5. "Love Is Here To Stay"
6. "Too Far Gone"
7. "Lay Down for Free"
8. "Game of Pretend"
9. "On With the Show"
10. "Carnival Begin"
Listen to Linsday Buckingham and Christine McVie's "In My World" below.
From Your Site Articles
Related Articles Around the Web