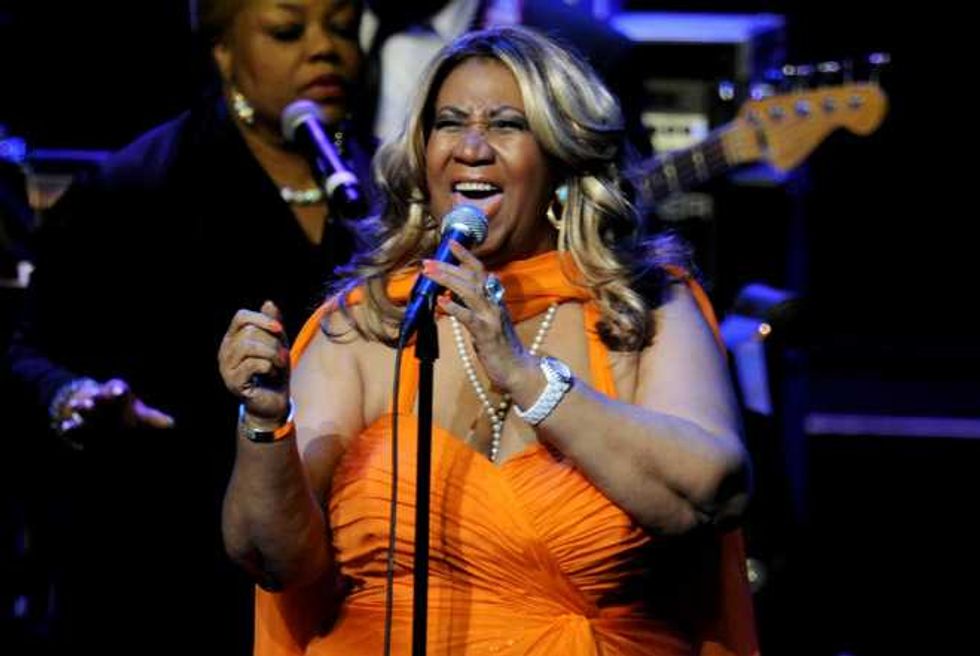 Aretha Franklin is probably the greatest female singer of all time, but that doesn't mean that every little thing she does is automatically perfect.
After more than 50 years in showbiz, Franklin's iconic voice isn't what it used to be -- just listen to her cover of Adele's "Rolling In The Deep" for proof.
There's certainly worse covers out there, and Franklin's take on Adele's signature smash isn't without its charm (a sample of "Ain't No Mountain High Enough" later in the song sounds brilliant), but it's a still a bit of a mess overall. The biggest problem is some kind of vocal effect (possibly auto-tune) that sends Franklin's soulful voice into a near-painful pitch.
This cover will probably receive bucket loads of praise just because it's the legendary Aretha Franklin at the helm, but it's pretty obvious that the diva has definitely seen better days.