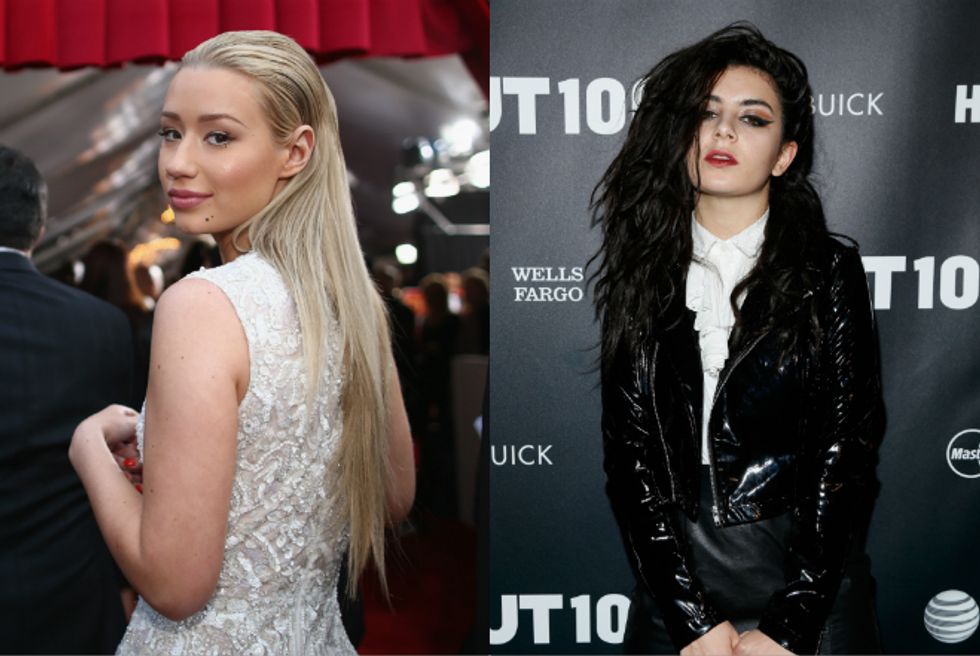 "Remember my name, about to blow," wails Charli XCX on the hook to Iggy Azalea's new single, "Fancy." It's a fitting statement from the two burgeoning pop stars, both of whom have been trying to break into the mainstream ever since being tipped as the next big things by bloggers and music mags a couple of years ago.
With that in mind, it's no surprise to see that the two ended up together on "Fancy": a blog-friendly electro-hop number with stabby synths, hip-hop chants, and finger snaps -- all of which provide the perfect backdrop for the two leading ladies to let loose with their signature bratty, boastful rapping.
"Trashed the hotel / let's get drunk on the minibar," chants Charli. "Hot girl, hands off, don't touch that," raps Iggy after jumping in. "Look at it / I bet you're wishin' you could clutch that."
"Fancy" doesn't sound like the song that's going to take the pair from the world wide web to the top of the Hot 100, but it's still a strong effort that should please their respective fanbases.
Take a listen below.