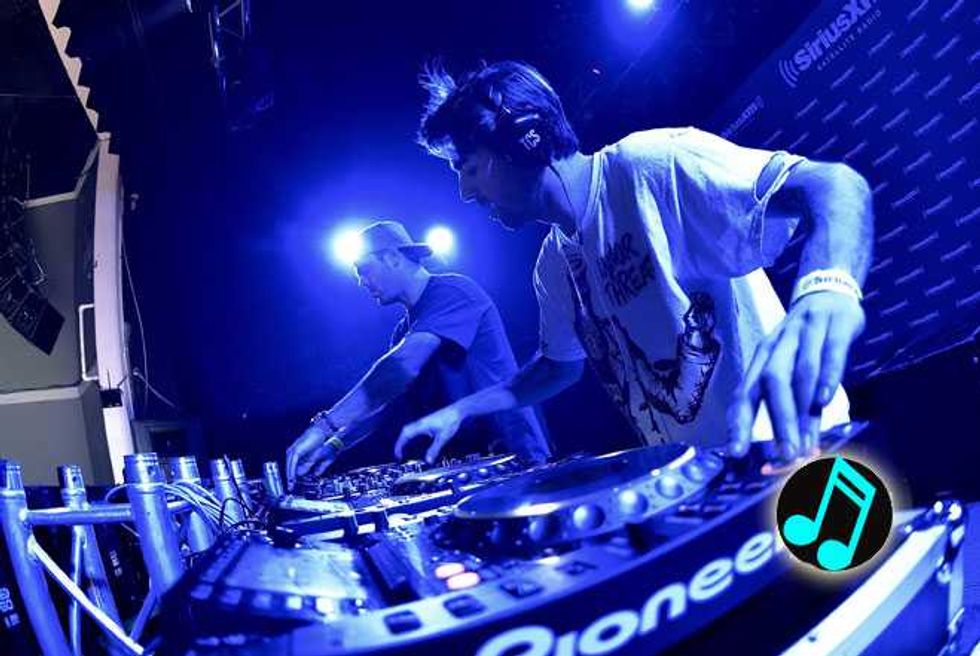 The Chainsmokers can not be stopped. 2014's viral sensation Selfie notwithstanding, the EDM-pop duo are marksman with delicious beats and soaring melodies, intertwined with often-piercing intensity and explosive sonic textures. Their brand new track Don't Get Me Down features newcomer Daya (who is enjoying her own special pop moment with Hide Away) and is an enormously engaging strip of gritty dance-club euphoria. Percussion vibrates underneath a well-constructed skyscraper of synth and evocative vocals from the 17-year-old.
Take a listen below:
Don't Let Me Down follows the duo's most recent EP titled Bouquet, which includes stand out cuts like Roses (with ROZES) and Until You Were Gone (with Emily Warren). Check out both now on iTunes.
[PHOTO CREDIT: Grant Halverson/Stringer/Getty]
Stay tuned for Daya and The Chainsmokers updates. Be sure to follow @Popdust and @JasonTheScott on Twitter!