The Little Couple is back for the second half of their hit TLC show's seventh season—and, don't know about you, but we can't wait!
Dr. Jen Arnold is now entering her second cancer free year (yay!) and hubby Bill Klein is firmly on the mend after his recent back surgery, so the two are now able to focus fully on their utterly adorable kids, son Will, 4, and daughter, Zoey, 3.
The new season promises tons of family fun, adventure and memory making experiences, in addition to all the usual laughter, awwwww worthy moments and oodles of love that we've come to expect from our very favorite reality TV family—Popdust has a sneak peek at the premiere episode that you can watch below.
This year is also a year of firsts for the family, with Will taking his first karate lesson (could he be any darn cuter in his little karategi?!!!), Zoey starting ballet classes (could she look any more precious?!!) and the family adopting again—this time round it's a little less stressful though than the past two adoptions, as these new additions are some pet fish!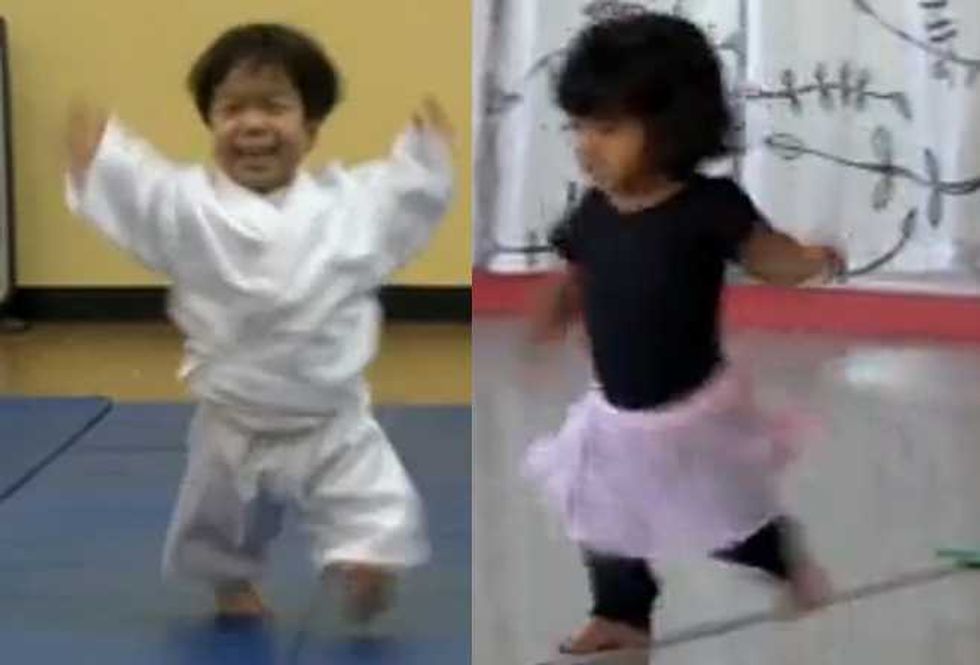 Meanwhile, Will and Zoey continue to make great strides at school, with steady progress in both their speech and language skills—and Bill does his best to maintain his "super dad" status despite his medical limitations.
And, after having successfully battled through all the stress of the whirlwind past year, Bill and Jen take a little time out for some much deserved R&R, and get to spend some quality time together in the Big Apple.
However, in true Little Couple style, things are about to get hectic once again, as Bill and Jen get ready for the release of their new book, Life Is Short (No Pun Intended), which goes on sale the same day as the season seven B premiere.
In the book, the couple gives an insider's account on how they met, fell in love and overcame life's toughest challenges to get to where they are now – happy and successful parents and professionals.
Watch the sneak peek video below—check out Popdust's gallery of photos—and tune into TLC at 9/8c to catch the season premiere of The Little Couple.