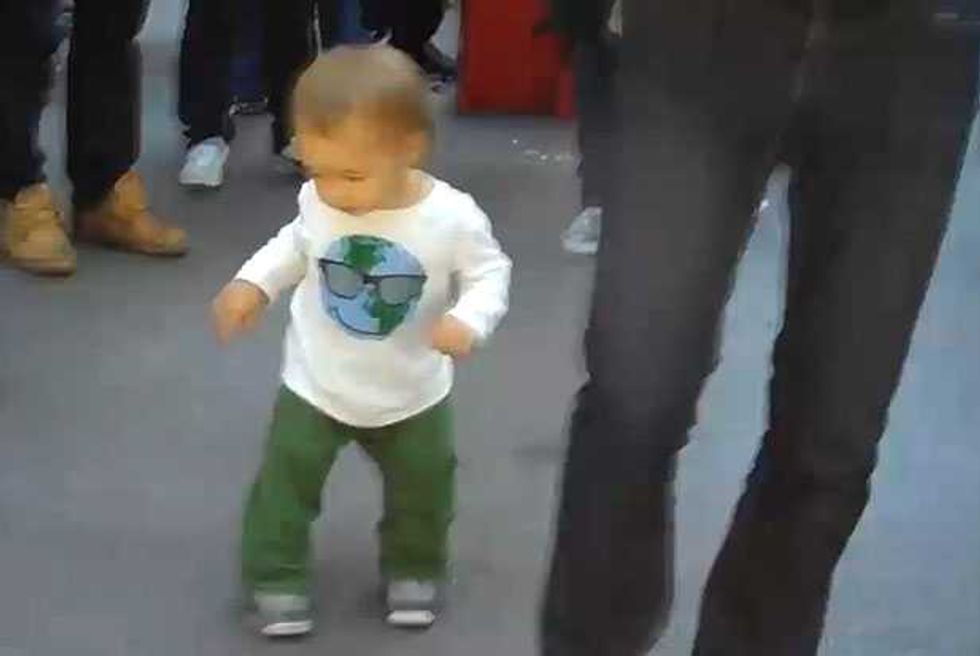 The ongoing Occupy Wall Street protest in New York saw its biggest influx of participants yesterday, during a march from Foley Square to Zuccotti Park that included between 15,000 and 20,000 people. And among them, the smallest may have had the biggest impact. Watch below as a cute, rhythmically gifted child dances along to rally music, igniting encouraging cheers of "This is what it's all about everybody, America!" and "That's what we're doing it for!" Quick and relatively easy YouTube fame, apparently. Better start forming their ideals while they're young.
[youtube http://www.youtube.com/watch?v=id9M1st39oQ&feature=player_embedded#! expand=1]
So Radiohead didn't show up last Friday like many were led to believe, but famously reclusive Neutral Milk Hotel frontman Jeff Mangum did! Mangum treated protesters to a surprise eight-song set on Tuesday night, including tracks like "In the Aeroplane Over the Sea," "King of Carrot Flowers Pt. 1" and "Oh Comely," continuing a recent string of rare public performances. Unlike the child above, who might be too young to verbally express his thoughts on the matter, Mangum did have words for those gathered in the park: "You guys have done a beautiful fucking thing." Watch below.