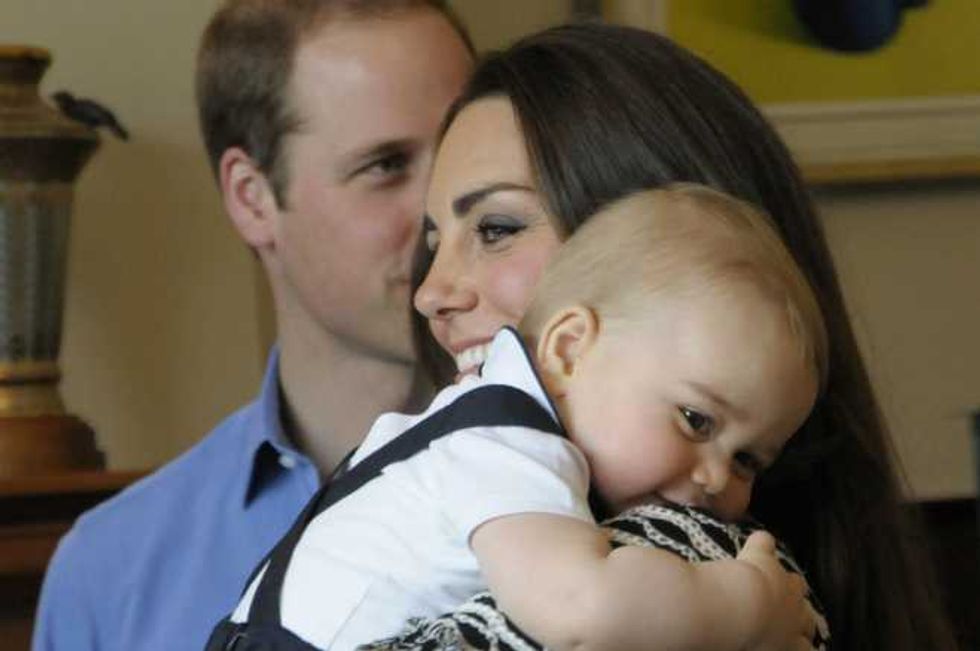 Prince George is on his first official tour and we can't get over how cute he is!
The future King is in Wellington, New Zealand with Prince William and Kate Middleton - excuse us, the Duchess of Cambridge - and enjoyed a Plunkett's Parents Group playdate at Government House on Wednesday.
William and Kate met with ten other families with children around the same age as little George, who seemed perfectly happy to mingle with the commoners.
The families chosen represented the broad range of society in New Zealand, including Maoris, Samoans, people of Chinese descent and gay couples, Plunket president Tristine Clarke told reporters.
"I've had a few jealous looks from other parents when they found out we were meeting the Duke and Duchess," attendee Kate Bainbridge added. "Even though we come from a very different background we have got a lot in common with the Duke and Duchess because we've been through the sleepless nights and we can talk to them about our experiences. We are all first-time parents, like them, so it should be quite easy to chat to them."
Adorable!