Rising Star
OPENING ACT | We talk to one of the bands vying for your attention Saturday afternoon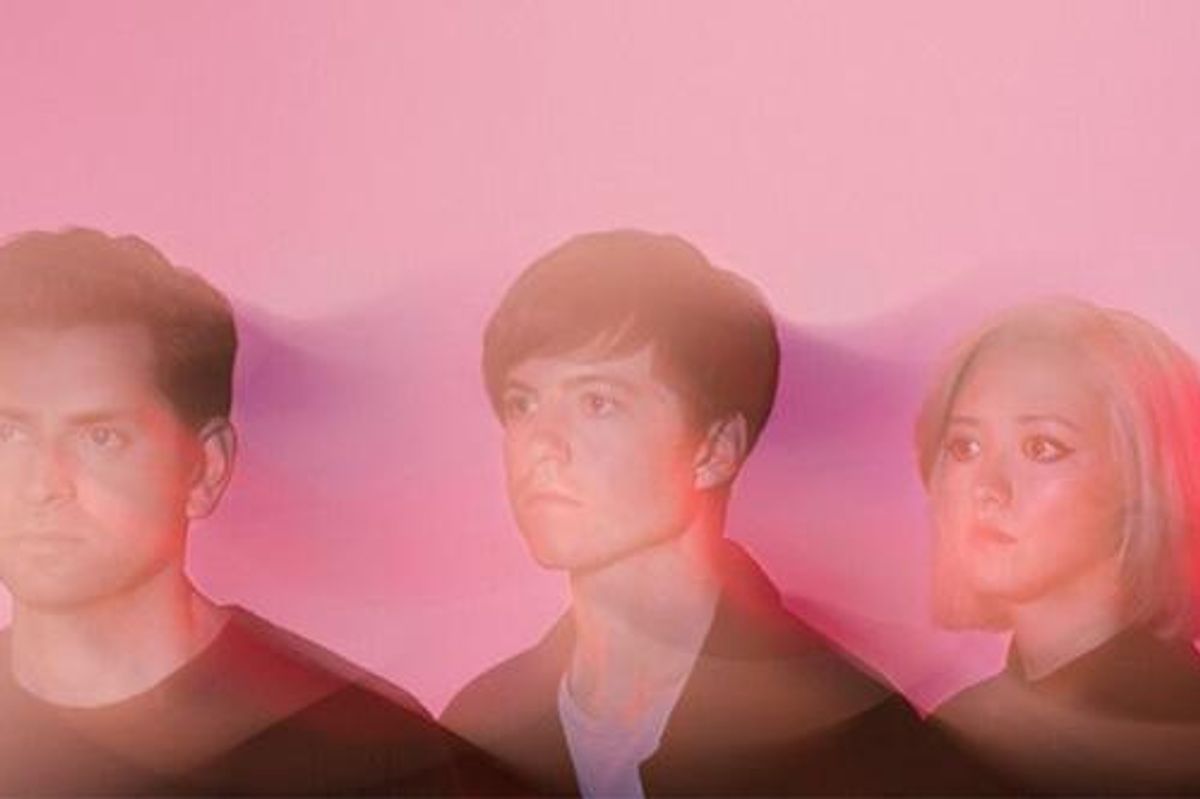 But for the adventurer, festivals are also a great place to catch what labels are trying to hype up as the next big things. Baltimore dream poppers Beach House, for instance, played the lowest rung at Coachella back in 2010 and are one of the top-billed acts this Friday at Randall's Island.
So what lowly acts will we later see lording over Sirius XM live sessions and the Spotify Indie playlist or however music will be sold seven years from now? If I had money, I would throw in down the well. And down there, I would probably still hear the thudding guitars on "Loveless," the seven-minute and My-Bloody-Valentine-be damned debut single from a tight LA trio called Lo Moon. Like every LA fairytale, band's drummer is the son of David A. Stewart and Siobhan Fahey, of Eurythmics and Bananarama fame, respectively.

Where most struggling bands and musicians litter the internet with troves of unlistened-to recordings on websites like bandcamp or soundcloud, "Loveless" was all Lo Moon was dishing out. A fine choice: it got 'em signed to a major, got them a remix by Kanye-approved beatmaker Hudson Mohawke and a solid few hours in the studio with Chris Walla, the erstwhile Death Cab for Cutie axman who has helmed debuts by Hot Hot Heat,The Thermals and The Postal Service.
To prep for one of their first festival appearances, Lo Moon let go of their second single ever last night. Like "Loveless," it glibly references another contemporary alternative classic without sounding like it at all: "This Is It" sounds nothing like a garage rock fuzz bomb and instead is seeped in the sepia cant of the Paisley Underground, betraying the earnest ambition of any band with members that were once blown away and probably remembers all the words to Graceland.
Good stuff: you can check it out below and debate for yourself if it, too, needs that Hudson Mohawke touch. While you're there, check out my conversation with Matt Lowell. He's not the son of anyone who jammed with Annie Lennox but his father drove him to buy things from a Sam Goody, which is more than I would ever do for a person.
---
POPDUST: Gov Ball! You're playing it! What acts should be excited to see besides yours?
ML: We play on Saturday so I will definitely catch Car Seat Headrest and Phoenix. Phoenix are doing something incredible with their production and we're really excited to hear the new record!
I read in your interview with Noisey that you're all big readers. What's being passed around the proverbial band van right now?

ML: I just finished "Train Dreams" by Dennis Johnson which was amazing. I've also just discovered George Saunders and I've read "Civilwarland In Bad Decline" and "Pastoralia". He's amazing. Santa [Baker, the band's bassist] is into Sam Harris right now, and Murakami always. I always try to pop into the local book store on tour stops, it's the best.

---
"We just believed in what we were doing and
stuck with it and tried to stay true to ourselves and
the music and had trust that it would find its way."
---

Another thing I read, in your LA Times profile: was the quote "music first. If people cared early on, they would just care about the song." What's the difference between good songs and good music?
ML: I think good songs and good music can often be the same thing but a good song lasts a lifetime. Good music is happening all the time everywhere all day. When a song can connect on a deep emotional level with someone it becomes part of their DNA and lives on with them. That's something I think that's very special. That's powerful stuff and good songs are so important to the makeup of everyone's life. Good songs are really hard to come by, write, and sometimes it's not always universal, but when it is it's always amazing to me. I think that's my goal as a songwriter and a big part of what Lo Moon is about, finding that song that lasts and lives on and can connect with people on a deep level.

You guys are signed, got recorded by Chris Walla and been remixed by Hudson Mohawke. All of those feel like big deals. Do you feel like you've been able to accomplish things musically that you couldn't on the DIY circuit?
ML: I think it's just about following the music for all of us. We were all part of the DIY circuit for so long and that helped us hone our craft and get us to where we are now. The first single "Loveless," for example, was five and a half years in the making before it reached any major label or big name. We just believed in what we were doing and stuck with it and tried to stay true to ourselves and the music and had trust that it would find its way. Of course we are so incredibly excited and fortunate big names have connected with it and we are pinching ourselves every second of every single day, believe me! Especially Walla, he is and continues to be such an amazing mentor for this band, and on top of that an incredible producer and human. I have to say though we just focus on making the music as good as it can be and hope that does the heavy lifting for us, and connects with whoever it may be.
If you could be the spokesperson for any product on the market, what product would you choose to enthusiastically represent?
ML: Teenage Engineerings products are incredible. Everything they do is special and creative. We've had an OP-1 in our arsenal since it first came out. Crisanta has it on her at all times!
In your opinion, what is best piece of music ever written or recorded?
ML: This is such an impossible one for me. I have such reverence for so many different records and for so many different reasons. I think Born To Run is way up there for me along with Bowie's Low and Talk Talk's Spirit Of Eden. The Blue Nile's Hats...oh this can go on forever.
What is the longest line you've ever stood in?
ML: Hmmmmm I definitely used to have my dad get up and drive me to the Sam Goody so I could stand in line for Ticketmaster tickets. I did that for so many shows I don't remember which show had the longest line. Early mornings on line waiting for tickets to go on sale. I loved it.
So, you guys are playing Saturday morning at 12:45. Tell me why I should wake up that early?
ML: I think if anyone is intrigued at all by "loveless" then it's a good time to hear the rest of what's in store for the album. We are going to be very excited as well, so I know we will be having fun, it's NYC babyyyy cmon, the city that never sleeps.
---
Intrigued? You can catch Lo Moon at the Bacardi Stage this Saturday at 12:45
Andrew Karpan practically invented the word shoegaze whist looking for something he dropped in the '90s. You can 'gaze' at him on Twitter
---
More rocking and such:

LIVE | THE PIXIES negate yr nostalgia, blast their sounds from clouds of light.