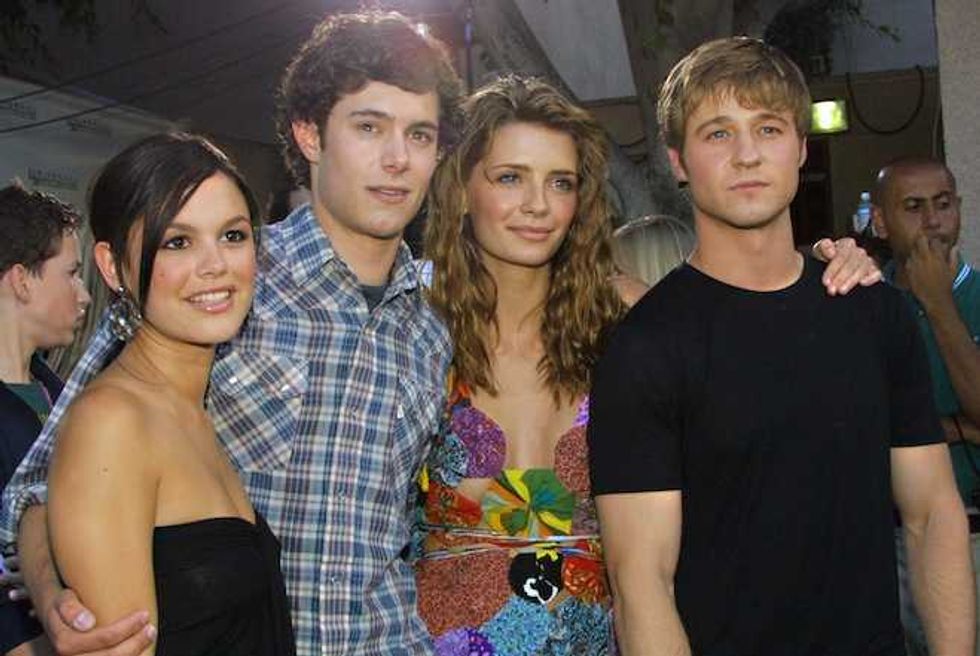 At the ripe age of 15, I would have bet my life savings (literally tens of dollars) that The O.C. was going to fail. Now, I can't hear Phantom Planet without re-falling in love with my 10th grade crush. (You know who you are.) (Actually you don't. I never told you.) (You're now married, I think?) (Your wife sucks.)
August 5th, 2013—yesterday, to be exact—marks the ten year anniversary of the first episode of The O.C.—also known as the debut of the best line in TV history.
"Welcome to the OC, b*tch"
On August 2nd, 2003—3 days before the premiere of The O.C. for you math nuts—I was lucky enough to attend the Teen Choice Awards. The cast of The O.C., which was full of unknowns, was also there. They looked like this: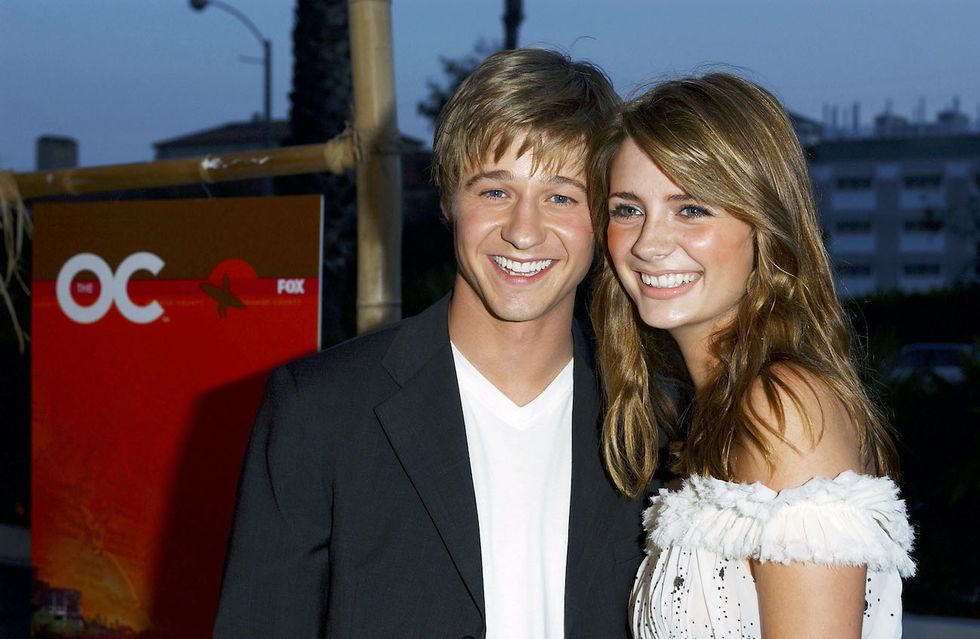 The O.C. cast, circa 2003
"Look at those beautiful assholes," thought I. "That show's going to be boring as f*ck." For the record, I didn't curse as a kid, but it's fun to pretend you're a badass sometimes.

Here are some things that interested me way more at the 2003 Teen Choice Awards than those sun-kissed fools:
1. My idol, Hilary Duff.
My thoughts at the time: "We're rocking the same partial crimp!"
2. My favorite couple, Nick Lachey and Jessica Simpson
My thoughts at the time: "They'll last longer than any drama about some random county."
3. My favorite athlete, Tara Lipinsky
My thoughts at the time: "I hope I look that good when I'm 21—that's roughly 85 in gymnast years."
4. My crush, probably
My thoughts at the time: "I don't know who this is, but I probably would have licked his baby blue fedora."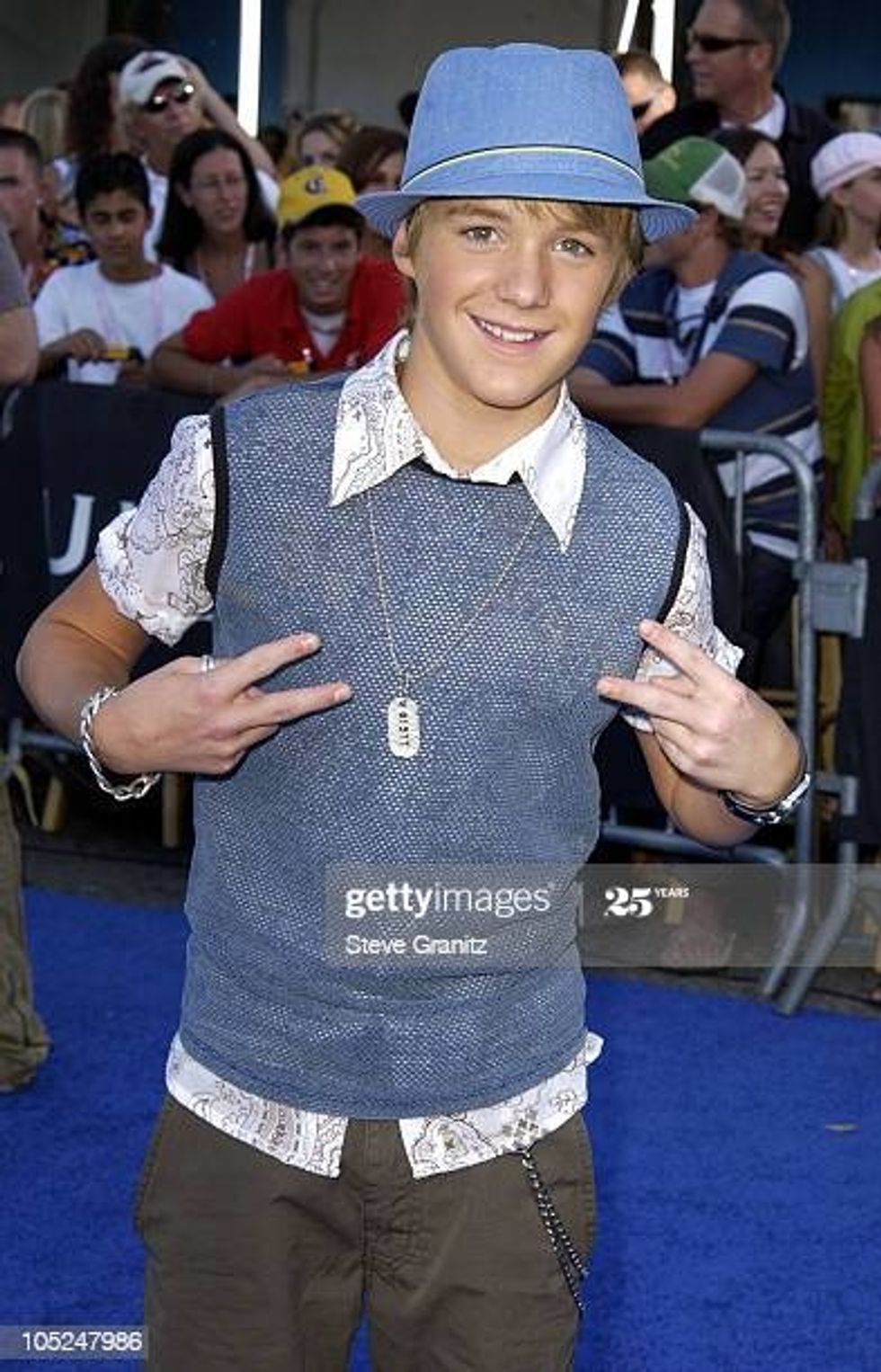 Stevie Brock, 2003
5. My imaginary BFF, Lindsay Lohan
My thoughts at the time: "This girl is going places. Like my birthday party... I wish."
6. My imaginary Male BFF, David Gallagher
My thoughts at the time: "We could totally relate on important teen issues like nimples (nose pimples)."
7. My favorite singer, Justin Guarini
My thoughts at the time: "A full-blown movie star!" (Look whose name is billed first in From Justin to Kelly, folks.)
(Fun Fact: I have seen this movie over 13 times and lived to tell the tale.)
8. The source of all my jealousy, Amanda Bynes
My thoughts at the time: "I would give my aforementioned life savings to trade lives with her for just one second."
9. The source of all my fear, Amy Lee from Evanescence
My thoughts at the time: "Black clothes and hair frighten me." (These are my thoughts today, too.)
10. Ellen Degeneres
My thoughts at the time: "Love her."
Needless to say, I was wrong about a lot of these people, and I was wrong about The O.C., which eventually won me over. I should mention that I attended a private high school in Los Angeles that was very similar to The Harbor School. There were less themed dances, but everyone and their mom—especially their mom—did yoga-lates. Even if you weren't in high school though, The O.C. managed to woo you in spite of yourself. I watched religiously with my mother (who incidentally continues to swear by yoga-lates) 'til the bitter end.*
Maybe I didn't end up with my high school crush, but The O.C. made me believe in the power of a first love. If Summer can fall in love with Seth, then my high school crush could fall in love with someone as BA as me.
(Fun fact #2: An episode of The O.C. was playing faintly in the background during my first serious necking sesh. I won't reveal which episode, that's for me and the other person to know. Let me have my Carly Simon secret.**)
Thank you, The O.C.
Phantom Planet - "California"
*Fine, just until Marissa died.
**Fine, "The SnO.C."