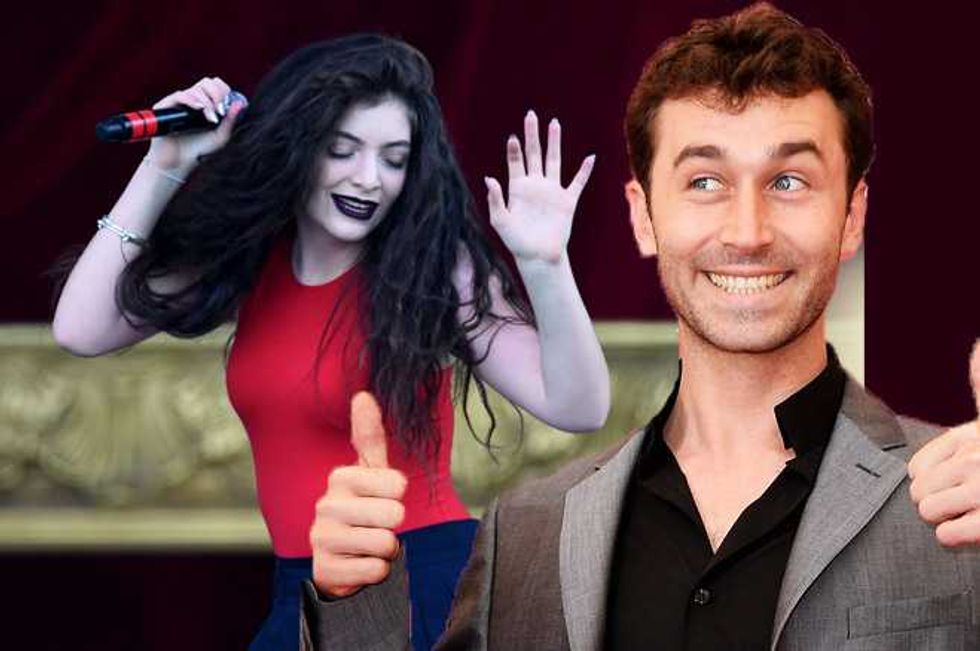 Lorde has made a rather unlikely new friend over the weekend - porn star James Deen!
The singer was flattered when The Canyons star James tweeted at her saying he'd "recently started listening to lorde...," calling her "fucking awesome."
Lorde responded with two hearts and admitted to being a long term fan of the genitally-gifted actor.
"and vice versa...adored wells tower's gq profile a couple years back," she said. "@lordemusic why thank you :-)," James said, adding, "Please forever continue to be awesome!!!!!"
It looks like these two are seriously crushing on each other, no? And who can blame them, they're both gorgeous and talented (albeit in very, very different realms).
"I'm kinda over getting told to throw my hands up in the air" @lordemusic... You understand

— James Deen (@JamesDeen) November 23, 2014