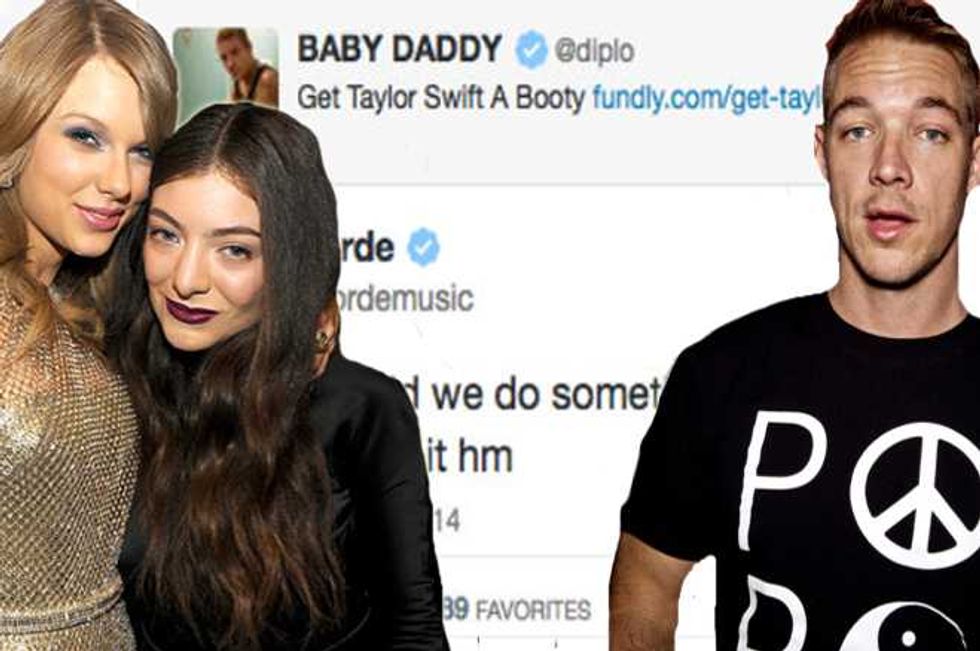 Taylor Swift is lucky she has an amazing loyal group of friends ready to take up the cudgels for her—because people can be SUCH dickheads.
Case in point - DJ Diplo, made a really shitty comment about Taylor on his Twitter account.
"Someone should make a kickstarter to get taylor swift a booty," he sniped - and of course, some asshole did just that, and DJ Dipshit retweeted it.
Lorde immediately came to the defense of her friend with this perfect comeback: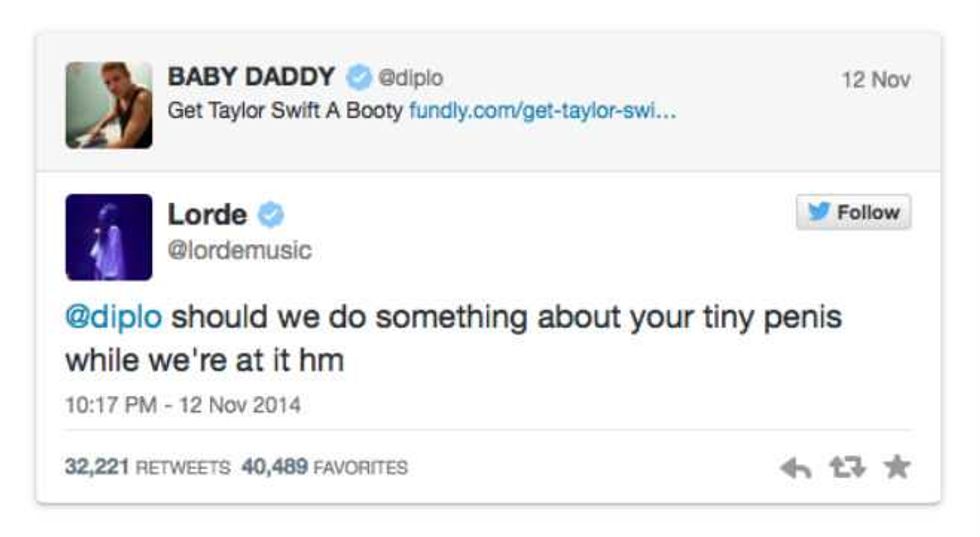 Speaking of his tiny penis - who IS this guy? Did we even care about him before he started (allegedly) banging Katy Perry?
Whether you like Taylor's music or not, the fact is she is WAY more successful than this fool could ever hope to be and he is clearly intimidated by her. Why else would he make such shitty comments about her body? Let's hope Swift's frenemy, Katy has nothing to do with this, because we thought that whole feud thing was over.....
Well, whatever the case, maybe it's time to update Popdust's Hollywood teeny peen gallery...