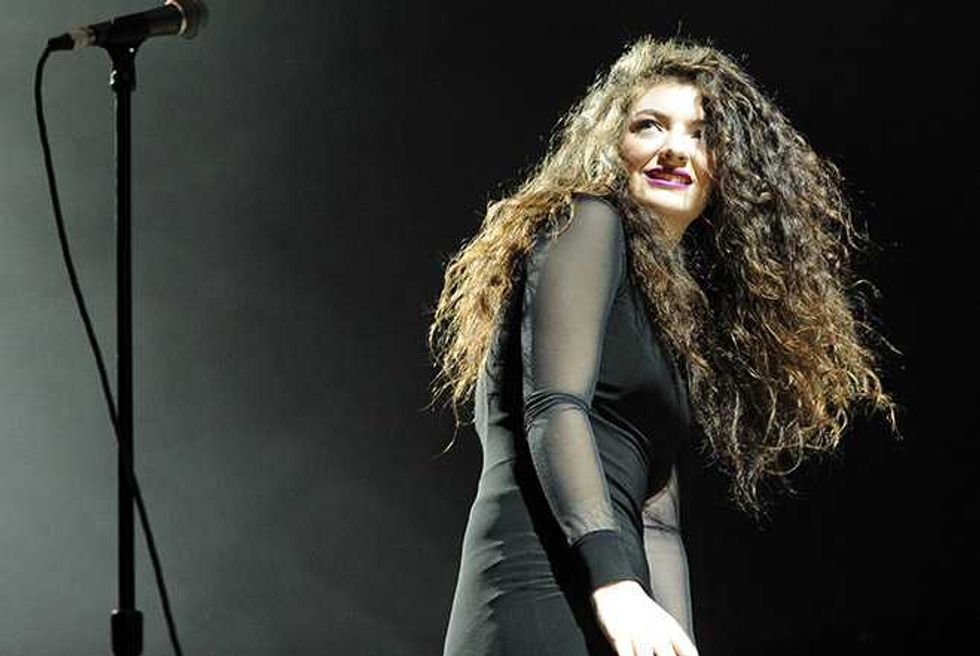 Lorde is speaking out about criticism she received over her hit song, Royals.
The 17-year-old opened up to teenage fashionista, Tavi, for an interview on her website, Rookiemag—and Popdust has the details.
In the post, titled, Super Heroine: An Interview With Lorde, Tavi says they "talk about songwriting, Tumblr, Taylor, Beyonce, Kanye, Raymond Carver, haircare, clothes, insecurity, crying on planes, and…pretty much everything."
And she's not kidding—the interview runs for eight very long pages.
Here's what Lorde says about claims the lyrics of Royals are racist:
"I mean, it's one thing for kids who fight in the comments section of YouTube and who use 'gay' as an insult to take offense at what you're doing; but when it's highly intelligent writers, all of whom you respect, you start to question what you're doing and if you have done something wrong. I have grown up in a time when rap music is pop music, and I do think people were maybe a little bit selective about the parts of that song they used to make those arguments, because a lot of it is examples of rock excess, or just standard pop culture 'rich kids of Instagram'-type excess. But I'm glad that people are having discussions about it and informing me about it. Also, I wrote that song a few months into being 15, and now I'm a 17-year-old looking back on that, and I didn't know then what I know now, so I kind of am not too hard on myself."
You can read the rest of the interview here.