CULTURE
C.K. struggles to find new audiences in the #MeToo climate.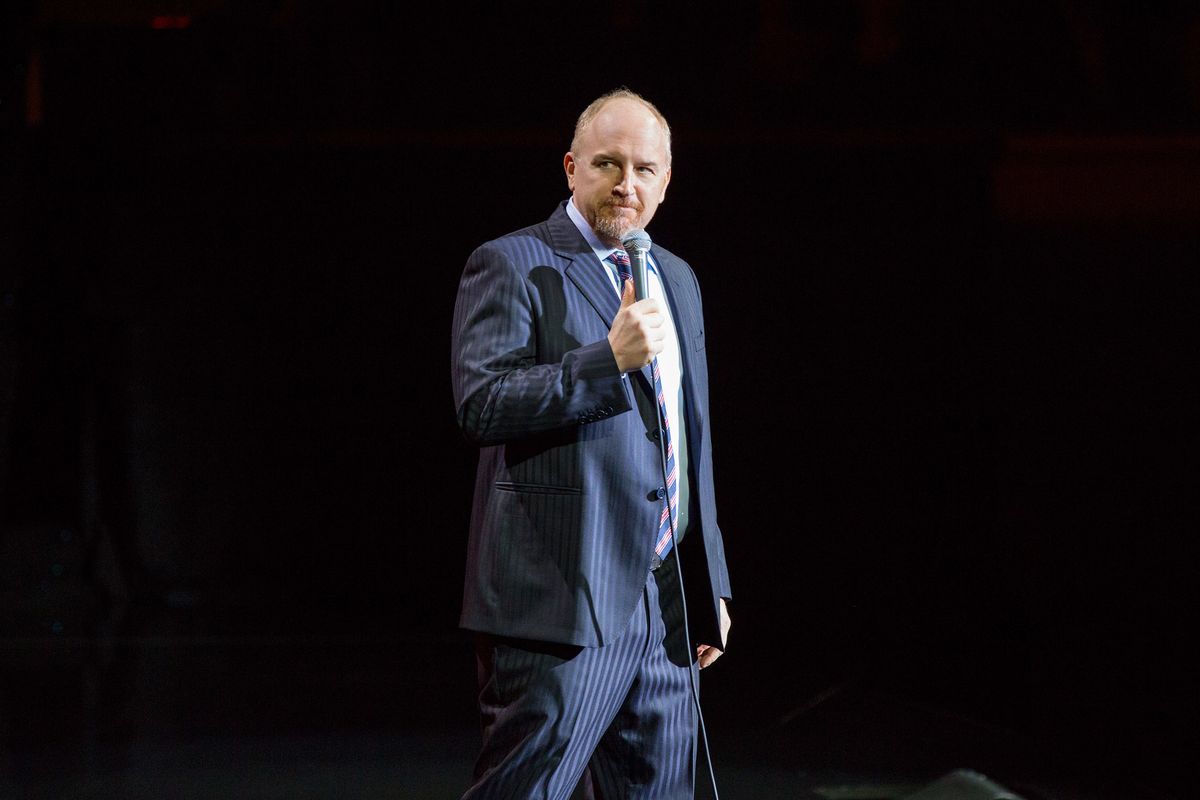 ew.com
Patrons of the Comedy Cellar this past Sunday were pulled into more Louis C.K. controversy when the defamed comedian performed an unannounced set for the second time since admitting to multiple instances of sexual misconduct.
C.K.'s attempts to return to comedy have been met with split responses, from "wild applause" to walk-outs. The question of a sexual abuser reappearing on the same public platform that earned him power feels like the unwritten coda of the #MeToo movement — and no one agrees about what to do.
As major moderators in the debate, comedy club officials are responsible for booking talent that draws while also answering to public opinion, a task which, in the present climate, presents a crisis of art and politics. Comedy Cellar owner Norm Dworman opened up to Rolling Stone about the impasse saying,"I don't know what to do."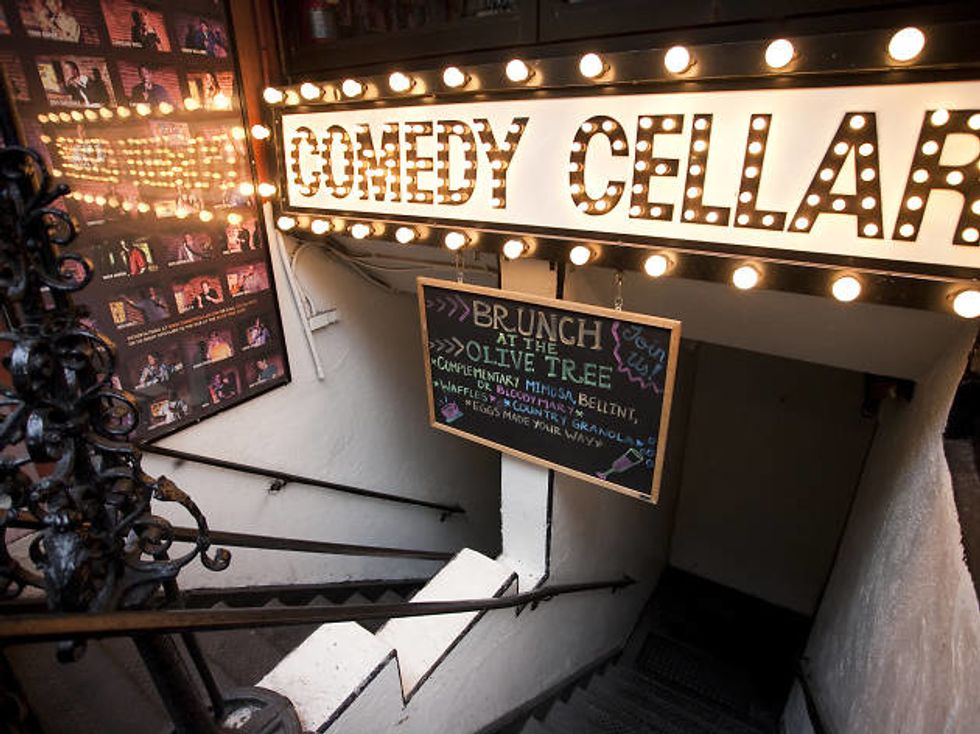 Time Out
After C.K.'s first surprise visit in August shocked and outraged audience members and the Internet — with one attendee describing the situation as "uncomfortable and disgusting" — Dworman implemented a change to the iconic venue's policies. The club formerly imposed a two-drink minimum and holds an unwritten tradition that big name acts are welcome to drop in at any time. Tickets are now stamped with, "Swim at your own risk" next to a whimsical image of a swimmer and the note, "We never know who is going to pop in. If an unannounced appearance is not your cup of tea, you are free to leave (unobtrusively please) no questions asked, your check on the house."

To many, the policy reads as cop out of accountability and a complacent stance that perpetuates a "culture that leaves it up to women to remove themselves from unsafe environments rather than working to make those environments safer," according to Rolling Stone. To others, the genre of comedy is a unique haven that has always fostered incendiary rhetoric from divisive personalities and performances that toe the line between obscenity and propriety.
"This is not the first time we've had someone who became controversial, but this is the most serious time," Dworman reflected. "This is the kind of place where these people might show up. Comedy is that kind of world." But in a world concerned with providing "safe spaces," what do we expect from comedy?

Other mainstream entertainers like Jimmy Kimmel and Michael Che have weighed in on comedy's relationship to politics. Kimmel had to laugh at the idea of outright political correctness: "Oh, I don't know that comedy clubs should be a safe space!" The late night host is currently partnering with Caesars Entertainment to open a new comedy club in Las Vegas, affirming to The Hollywood Reporter, "If we get into the business of sanitizing every comedian and doing a thorough background check before they walk through the door, it's going to be a very empty stage." On the subject of booking, Kimmel attests, "Comedy is very democratic. The people who are great rise to the top; the people who are good rise to the middle; and the people who aren't good don't make it. We want to get a lot of very funny people, and we want to give new comics an opportunity to work."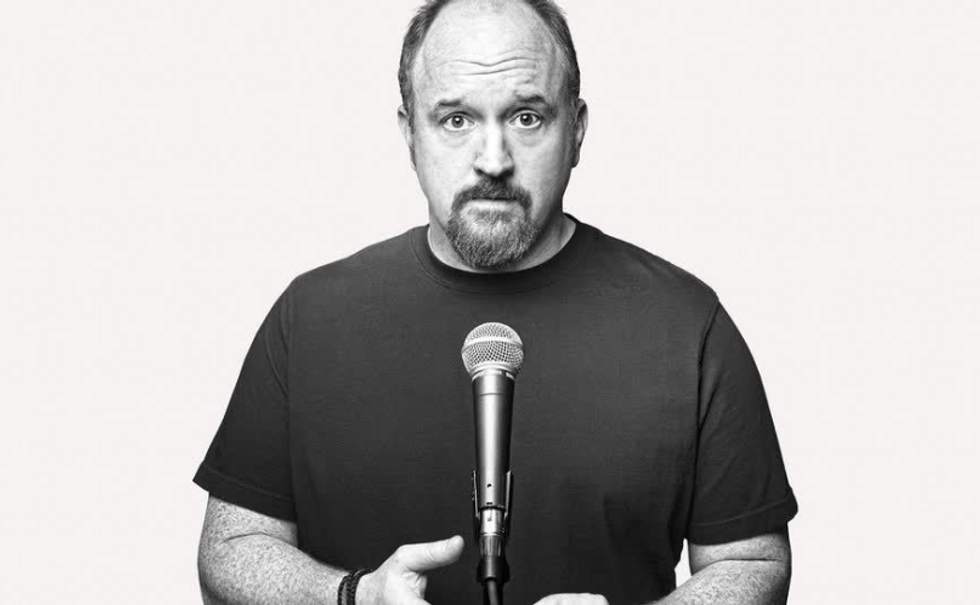 Consequences of Sound
The question is not whether Louis C.K. deserves a second chance or if C.K.'s return to comedy would compromise the probity of the art form. Rather, who do we see as the gatekeeper of art: the public or the purveyors of talent? Kimmel concludes, "Ultimately, the audience decides whether someone is welcomed back." Amidst the whirlwind of political scandals becoming public and the conflation of politics and entertainment in the quest to impose justice on all members of society, regardless of prestige, we must consider as audience members and media consumers whether we're allowed to separate the artist from his art.
In that light, purveyors of art are made gatekeepers of social justice, leaving those in Dworman's position to ponder to what degree society expects art to "filter the world for us." The comedy club owner implores, "Listen, we are really a free-expression outfit," he said. "People should not take me allowing them to perform as my approval of their character or the things they've done in their lives." Responding to the backlash from C.K.'s first unannounced appearance, he worried about his Comedy Cellar patrons but remarked, "There can't be a permanent life sentence on someone who does something wrong." After this past Sunday's C.K. appearance, Dworman's still grappling: "I don't feel that there's a clear standard out there in the world of when someone is supposed to be fired or denied an audience."
---
Meg Hanson is a Brooklyn-based writer, teacher, and jaywalker. Find Meg at her website and on Twitter @megsoyung.

---
POP⚡DUST | Read More...

New York Comic Con 2018: What to Expect
How Pop Culture Bullies Us, and How to Fight Back
Judge Determines Cosby is "Sexually Violent Predator," Sentenced to 3-10 Years in State Prison