Her hair is different, her clothes are different, and she runs with the intensity of a million suns to sit in a dark corner and listen to music to escape the real ills of her daily world. The she mentioned is the starring character in Louis York's newest video for "Nerds" from their EP Masterpiece Theater-Act I. In the video, the young girl walks into the cafeteria, sitting alone in her mix=and match animal prints, patterns, and textures. She doesn't seem to fit in, and although she tries to exude strength and continue to trek through the rest of her day, the isolation becomes more than she can bear. In this little closet, she listens to music, and is transformed into her careless self, a ballerina- graceful, uninhibited, and deserving of the spotlight. In this moment, the song transforms from a rock ballad reminiscent of the 80's mixed with the 2000's to a synthesized and smooth ballad. An interesting choice, sonically, but a choice that works, especially given the subject matter.
"Nerds isn't just a song, it's a call to action. We had to make sure the visual was equally as powerful. We all feel a little nerdy at times and it helps to have a song that reminds you that you are okay being who you are," states New York Native Claude Kelly.
Social justice, self reflection, and self love are not new themes for multi-grammy nominated duo Chuck Harmony and Claude Kelly. The duo, working under the group name Louis York, summon the musical muses of Marvin Gaye, Stevie Wonder, and Michael Jackson in their personal works, believing that music should be used as a catalyst to changing the world. When thinking about their role in the landscape of music and the world, Chuck harmony adds, "We are actively trying to establish ourselves as intelligent musicians who can approach art creation in a way that's not only commercially viable but that can also serve as a voice that speaks to the cares and concerns facing humanity."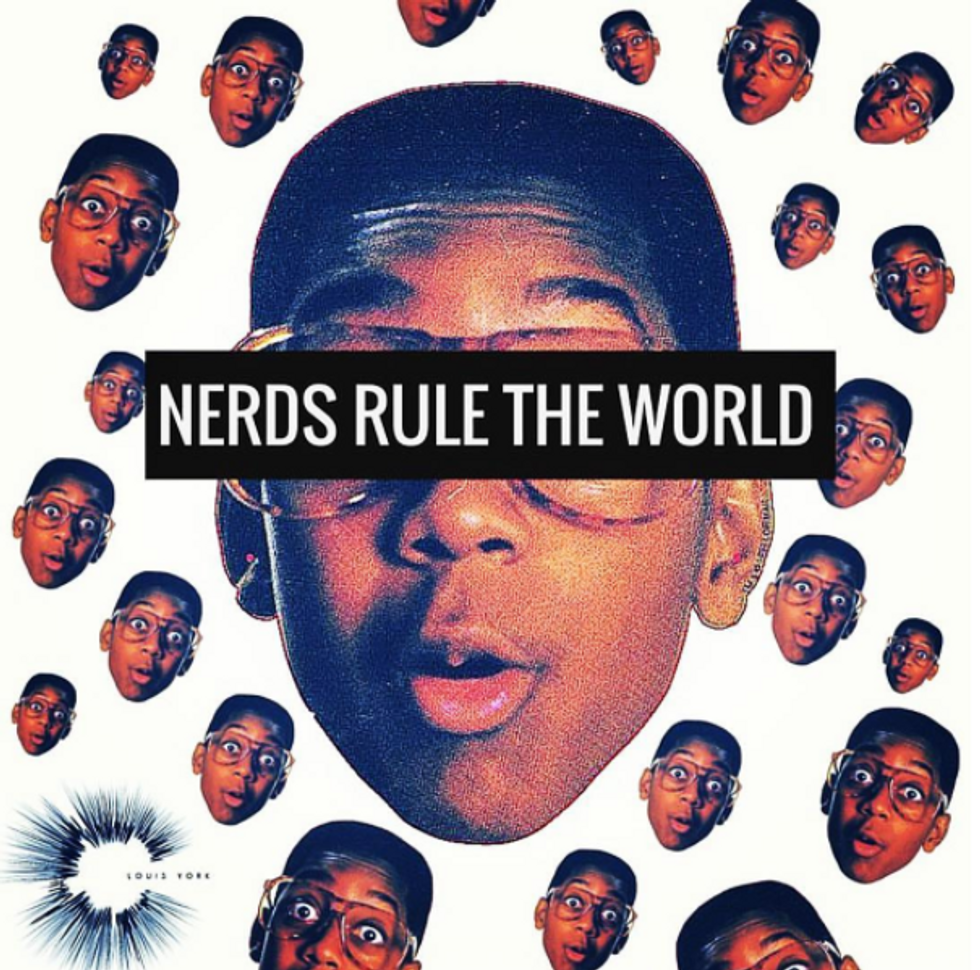 While the two have produced and written for Rihanna, Britney Spears, Bruno Mars, Ne-Yo, Fantasia, Whitney Houston, Janet Jackson, and Celine Dion, it is refreshing to hear what they create as their own sound in this project. Take a look at the video, as the pair continue the use of art to promote social issues.