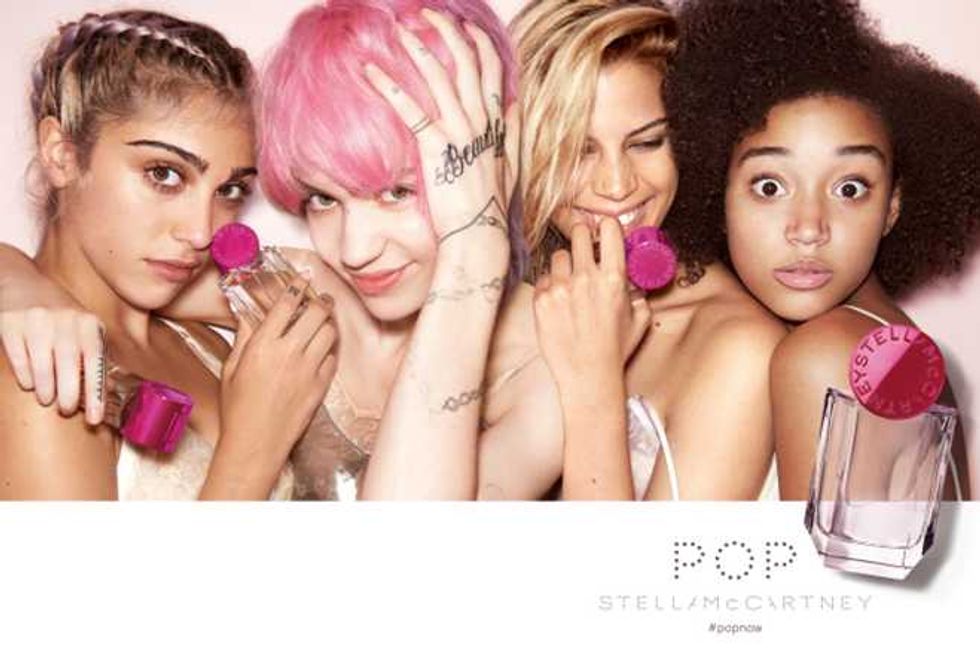 lourdes leon modeling stella mccartney
Madonna's daughter Lourdes Leon will make her modeling debut in the campaign for Stella McCartney's new fragrance, Pop.
The 19-year-old performing arts student is one of four models to represent the new fragrance.
Is Madonna Finally Losing Her Mind?
Character, influence and personality
lourdes leon modeling stella mccartney
Leon is featured in the first ad along with actress Amandla Stenberg, singer Claire Boucher, aka Grimes, and Kenya Kinski-Jones, daughter of Quincy Jones and Nastassja Kinski.
McCartney selected the models for their strength of character, influence and personality, according to WWD.
Madonna Reveals Her Wig Collection—Is Nothing Sacred?
Inspiring young woman
lourdes leon modeling stella mccartney
About Lourdes, Stella says:
I've known Lola since the day she was born, and it's been an amazing experience to see her grow and become an inspiring young woman. This is her first [campaign], her first everything, she's popped. Lola has popped!
(I don't know about you, but the words 'Lola has popped!' are going to stay with me for a long time. I hope I don't whisper them on my deathbed.)
You Wont Believe How GORGEOUS Lourdes Looks Nowadays!
Very personal casting
lourdes leon modeling stella mccartney
McCartney elaborated on the new campaign in an interview with WWD.
They're all great young girls, and the exciting thing is if you don't know who they are, you want to know who they are. You will want to follow their careers and see them grow and hear what they have to say. That was really important for me, to have a group of young women who can come together as one, but at the same time they can stand alone. It's a real, very personal casting. We wanted to try and set a precedent for a new way to look at beauty, and a new way to just talk about how young women are allowed to be.
It sounds very positive and empowering, even though that last part is gibberish.
Madonna Performs David Bowie Tribute—Look Away, Rocco!
Minimally airbrushed

lourdes leon modeling stella mccartney
The girls will be 'minimally airbrushed' and featured in a video, frolicking around in a road trip through the desert.
It will be nice to see more of Lourdes, who has maintained a modest private life for the last few years, mostly under the radar as a typical college student in sweatpants and sneakers.
For that alone, she deserves respect.
Knuckle tattoo
lourdes leon modeling stella mccartney
It will also be nice to figure out that her knuckle tattoo says.
Madonna Is Determined To Force Son Rocco To Live With Her Against His Will
Pop, described as a fragrance for millennials (notes of Uber, third-wave coffee, and gender fluidity?) will launch in the US later this month at Sephora and Stella McCartney stores.