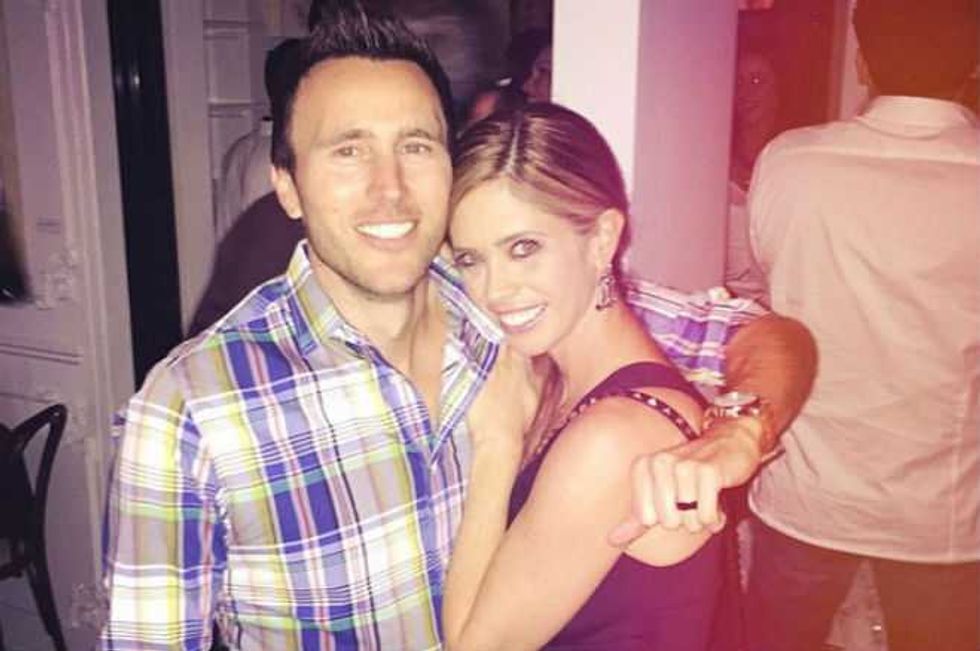 Oh, Lydia McLaughlin!
Our favorite missing Duggar/ex-Real Housewives of Orange County star says she left the show after only one season because um, God said so.
Yep, before He was busy giving Katy Perry a spiritual pat on the back for her Super Bowl half-time performance, the all-knowing Heavenly Father was having heart-to-hearts with Lydia about whether or not she should return to RHOC.
"When I was asked back to do season 9, I wanted to do it. Being on the show was everything the world tells us to desire and it was what I desired," she wrote in upcoming book Beyond Orange County: A Housewives Guide to Faith and Happiness (via E!). "But deep, deep down—so quiet I could almost silence it—I knew in my heart it was not God's plan for me to go back. I knew God was calling me to walk away from the show."
It's "a housewife's" not "a housewives", Lydia. Anyway, moving on...
God was also apparently very interested in the reunion taping, and told Lydia what to do when Vicki Gunvalson got into an argument with Brianna over Brooks, Vicki's deadbeat schmuck of a boyfriend.
"I remember sitting on the couch, having nothing to do with the conflict or the drama, but feeling so sad," she reflected. "I sensed the Holy Spirit inside me saying, 'You don't have to be here.' So I stood up and walked off set."
And here comes the kicker:
"Through sadness a peace came into our household," explained Lydia. "That's the kind of sacrifice we sometimes have to make for following Jesus."
I'm sorry, I cannot deal with this. Over to you on Twitter and in the comments...