MUSIC
SINGLE | The Christian-based EDM act preach real, authentic connections.
Big Machine Media
"It's amazing to hear the final product from starting with the initial idea for a song, to the hours of tweaking and finishing it," says frontman West.
With the proliferation of social media and constant access, we, as human beings of curiosity, are constantly bombarded with images of propaganda and authority. "We feel alive. We have it all," EDM trio LZ7 render on their new track "Golden," one-half of the group's new double release, which also includes "Give My All" (out this Friday). "Right here, right now, it's what we want. You hear that sound? They calling us. It's in the air, in all of us." Premiering exclusively today, "Golden" is a fizzy and intense manifesto of claiming honest relationships between others. They late declare on the hook, "Every moment's golden with you." Popdust is beyond humble to get our hands on the first listen, which you can enjoy in full below.
"We are so amped to release our first ever AA side single of "Give My All" and "Golden" fresh for the summer," shares frontman Lindz West, who has stuck around through various iterations and reformations since the band initially formed in 2005. "We have been hard at work in the studio writing and creating the LZ7 sound for 2017. It's amazing to hear the final product from starting with the initial idea for a song, to the hours of tweaking and finishing it, right through to hearing the final product. We hope you enjoy this as much as we have enjoyed creating it for you."
LZ7 is currently rounded out by Louis Reed and Lily Jo.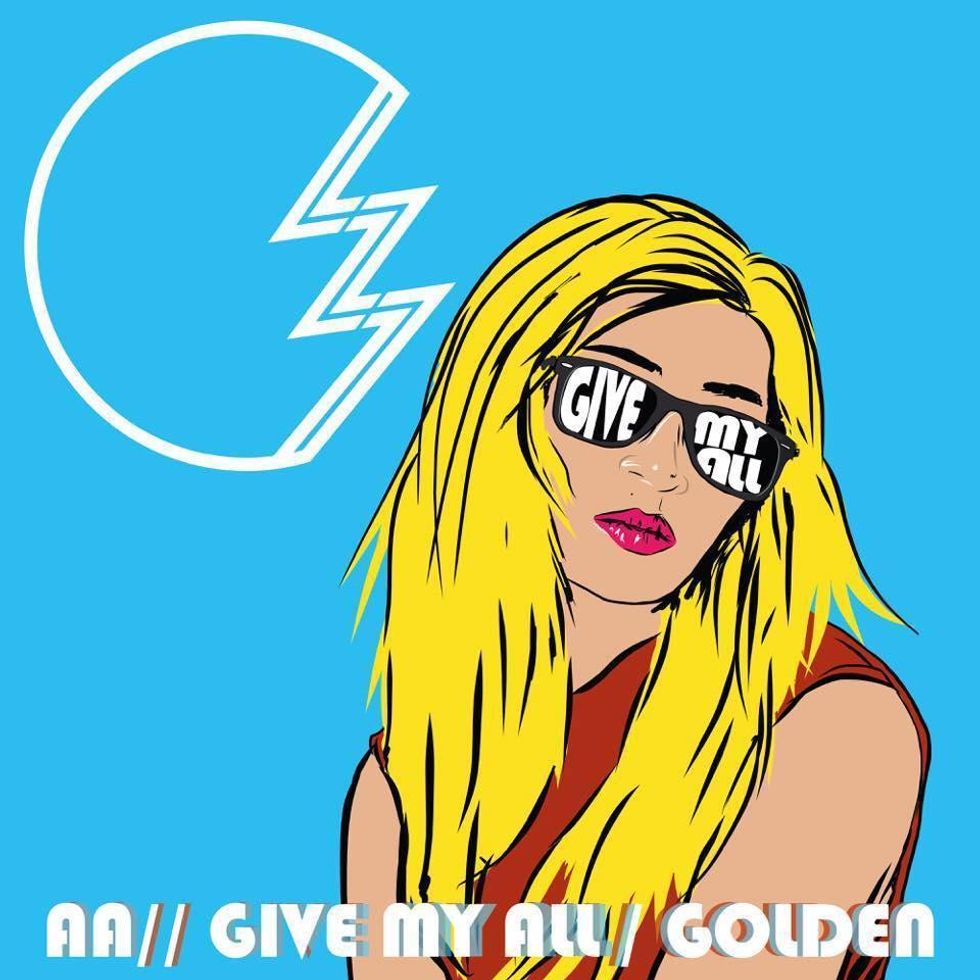 Light Music
"You're golden. I promise, you're chosen. No one can take that way from you. You're golden with colors exploding," rings out the second verse, an ode to the intimate connection between another person. Adorned with fierce drops and a sticky-sweet melody, the song is primed for heat on Billboard's Dance/Electronic charts. "Golden" was produced by Solomon Olds, known for his work with TobyMac, MercyMe, Lecrae, Chris Tomlin and Crowder, among countless others. Olds previously helmed LZ7's "So Good" track, from the band's 2016 studio full-length, Home. Meanwhile, Jimmy James, who has worked with everyone from Tim Hughes to Kari Jobe, produced "Give My All," a co-write with Cassell (Duffy, Natasha Bedingfield, Jeff Beck).

In promotion of their most recent album, Home, West spoke with One Man in the Middle. "You know that statement 'home is where your heart is'? I was just thinking when we wrote this song 'Home' is, there are so many kids from broken homes, so many young people and not just young people, just people...in a different environment to what you would normally say was home," he told the magazine. "That might be out with your boys, that might be with your friends. It might be playing football, where you heart finds rest. I find that in Jesus, but where your heart finds rest, that's home. That gives us a great way to introduce that you're part of the family, and that God designed you and chose you. You know the rest, that's the reason."
"Give My All" and "Golden" are currently up for pre-order on iTunes.
Listen to "Golden" below:
---
READ MORE ABOUT MUSIC...
WATCH | Niall Horan pays tribute to Manchester tragedy on 'The Today Show'
LISTEN | You're gonna be addicted to Skinny Days' "The One That Got Away," featuring Emilie Adams
WATCH | Joel Taylor's soulful "Two Sides" music video, directed by Courteney Cox
---