Rising Star
PopDust Presents | Mackenzie Sol - Exclusive Interview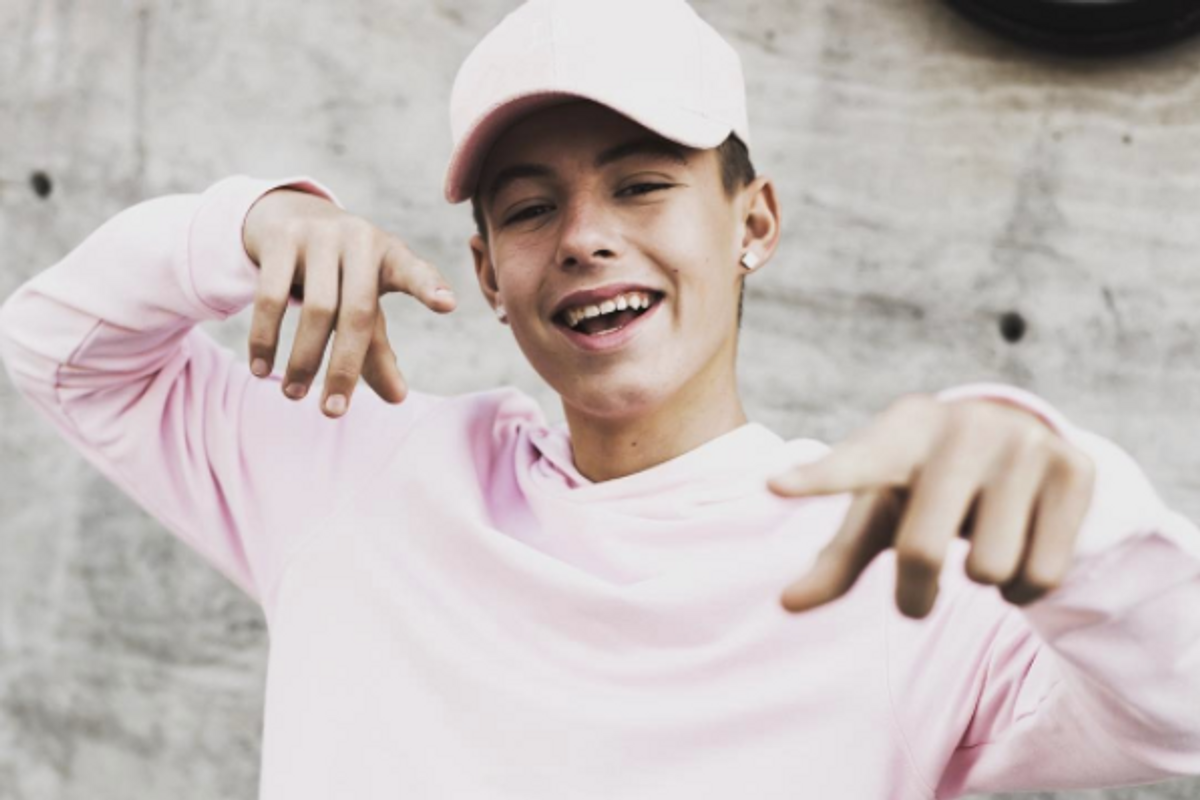 instagram
He can also rap!
Here at Popdust, we like bringing you some of the hottest talent right before they froth up to the surface of ubiquity. One name that's waiting politely to be on everyone's lips is a feller who goes by Mackenzie Sol: an import from the very British-sounding town of Great Lumley, he's been rambling around the US of A "in order to launch his international musical career."
As part of that ambitious undertaking, he popped by our office recently with his carefully ripped-up jeans and pleasing British accent. He talked to us extensively about his love for tastefully beloved American R&B. And yes, he does cover Ed Sheeran. But whipping out his ol' wooden acoustic box, he, instead, gave his take on James Arthur's "Say You Won't Let Go," a hit you might remember from the background of some noise last year.
Let 'er rip:
Like America's favorite ginger, Sol also has an affinity for busting out the occasional rhyme. In our chat, Sol delivered an amusing anecdote about being expelled from an expensive catholic school for his use of bars like: "Yo, yo what's up Jesus/People thought you died and then you came back to life."
Unlike Sol, it is safe to say that Yeezus has not yet been passed around the decks behind the pews. Get with it, Mary!
Sol delivered this juice-filled anecdote as part of promoting his latest hot gig: the voice of a rapping dog on the sequel to Pup Star, a Netflix children's show that a website called Beliefnethas called "a cute family movie" and is tangentially connected to the larger franchise that surrounds the hit 1997 comedy Air Bud. Practically Degrassi territory.
Some of Sol's other hits include "My Name," a single that boasts a music video which rocketed to over four million views, largely due to the presence of Kalani Hilliker, the well-known contestant from Lifetime's Ultimate Dance Competition.
Like many of his fellow UK imports, Sol, himself, had given his career the X Factor try before heading across the pond. And while he may not have made it very far, his choices show that he remains admiring of those who have. James Arthur is a famous name in X Factor history, as he's one of the few winners of the series to actually do well in the States. (most X Factor imports like One Direction and Cher Lloyd didn't actually win the series).
It's great stuff: anyone who thinks the age of acoustic pop died with Justin Bieber's "Respect Yourself" is clearly mistaken. Just look at that hair. Even I'm ogling.
Check out the full interview w/Dan Victor:
Intrigued? Find Mackenzie Sol's presence on Facebook, Twitter or the 'gram.

---
Andrew Karpan is always popping. If you follow him in Twitter, a bot will send you a link to his soundcloud immediately. Follow him on Twitter
And check out more pop stars we have uncovered from the dark:
Is Harlœ the best songwriter you've never heard of?
Do you want to be one of those girls who never die?