Macklemore is hitting back at claims he's anti-semitic, after he sparkled a furor for dressing in what some have called a "Jewish stereotype" costume.
It all kicked off Friday night after the 30-year-old made a surprise performance at Seattle's Experience Music Project Museum—clad in a fake large nose, curly black wig and thick long beard.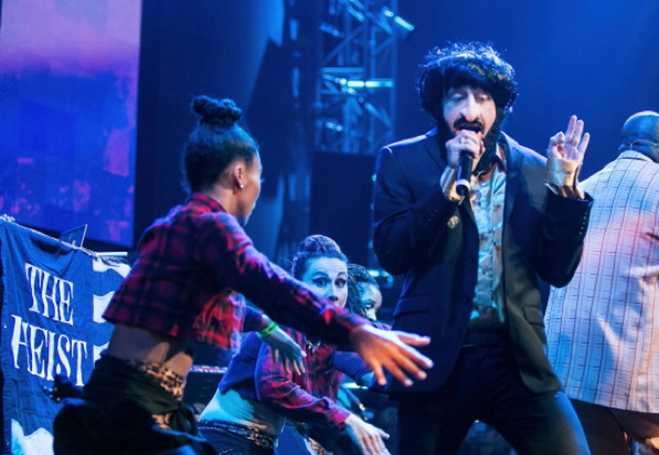 It didn't take long for the controversy to build.
"Want to lose your faith in humanity? Macklemore wore a jewish stereotype costume to a concert," one of the many outraged tweeters fumed.
And, actor Seth Rogen soon jumped into the fray.
"First you trick people into thinking you're a rapper, now you trick them into thinking you're Jewish?" He tweeted.
However, Macklemore hit back, claiming his costume was entirely random and not intended to portray any ethnicity.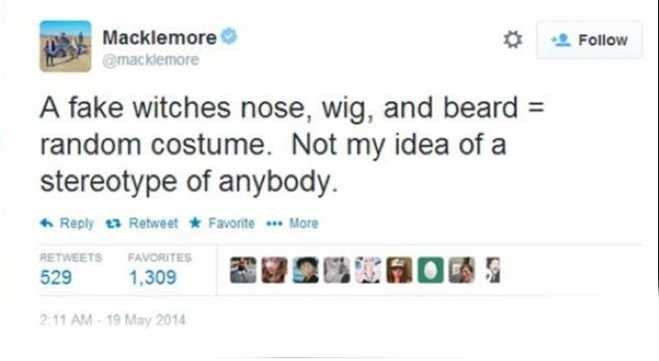 "A fake witches nose, wig, and beard = random costume. Not my idea of a stereotype of anybody," the musician tweeted Monday morning.
"Really?? Because if I told someone to put together an anti Semitic Jew costume, they'd have that exact shopping list," Rogen fired back.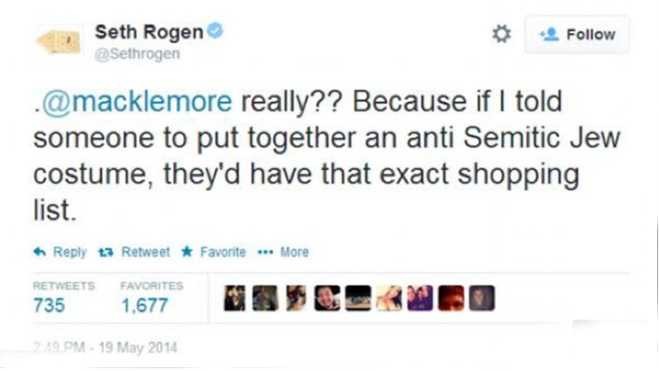 So.. over to you.. what do you think? Vote in our poll below!
Macklemore tickets for Wednesday's show in NY are selling for half price over at TiqIQ.