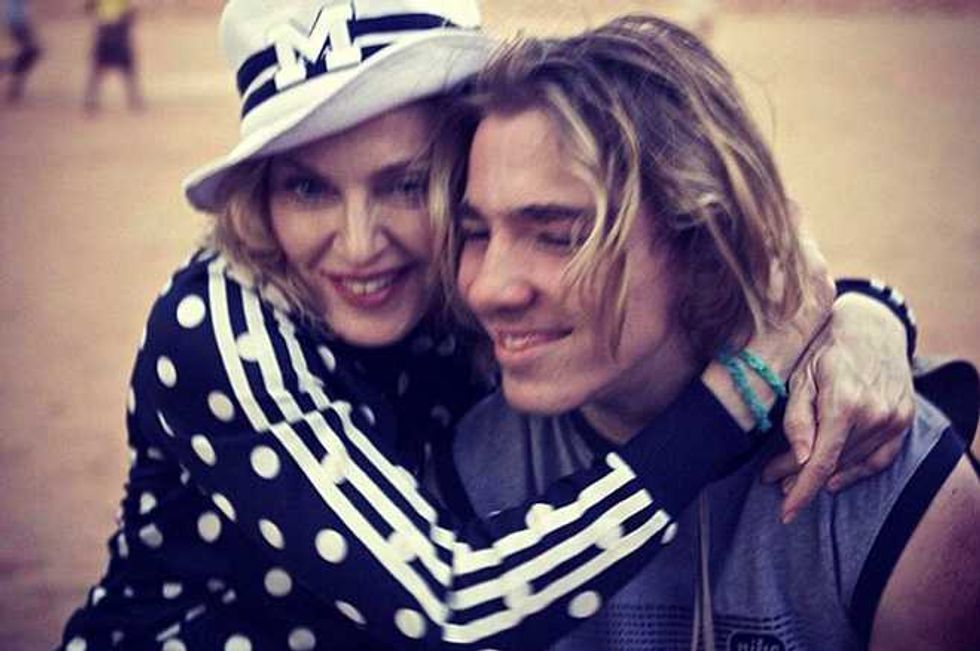 Madonna has taken legal action to make her son Rocco fly home from London to spend Christmas with her, according to multiple reports.
Madge appeared in court on Wednesday to ask a Manhattan Supreme Court judge to intervene in her dispute with the teenager, who wants to stay in London with his father, director Guy Ritchie.
Rocco, now 15,  has been traveling with Madonna during her Rebel Heart tour and is tired of her frantic pace, apparently. While a custody agreement beween Madge and Ritchie stipulates that Rocco will spend Christmas with his mother, the boy is saying he wants to live with Ritchie.
Madonna and her lawyer have implied that Ritchie is behind Rocco's decision, and that it is part of a larger custody battle between the divorced couple. But Ritchie has declared in court that the decision was Rocco's.
The judge in the proceedings agreed in theory that Rocco could live with live with his father but must still first return to New York to spend Christmas with Madonna.
Madonna was reported to be very happy with the court's decision and exchanged smiles with the judge.
But wait!
At the time of this writing, Rocco is still defying his mother's wishes and the court order.
Poor Rocco.
Parents, let's remember that divorce is painful but most shattering for children. Rocco has become the spoils of war - the absolute worst way to manage parental conflict.
Merry Christmas, Madonna and Guy. You sure fucked this one up.
;
her