Top Stories
Even before fame, Everyone wondered, Who's That Girl?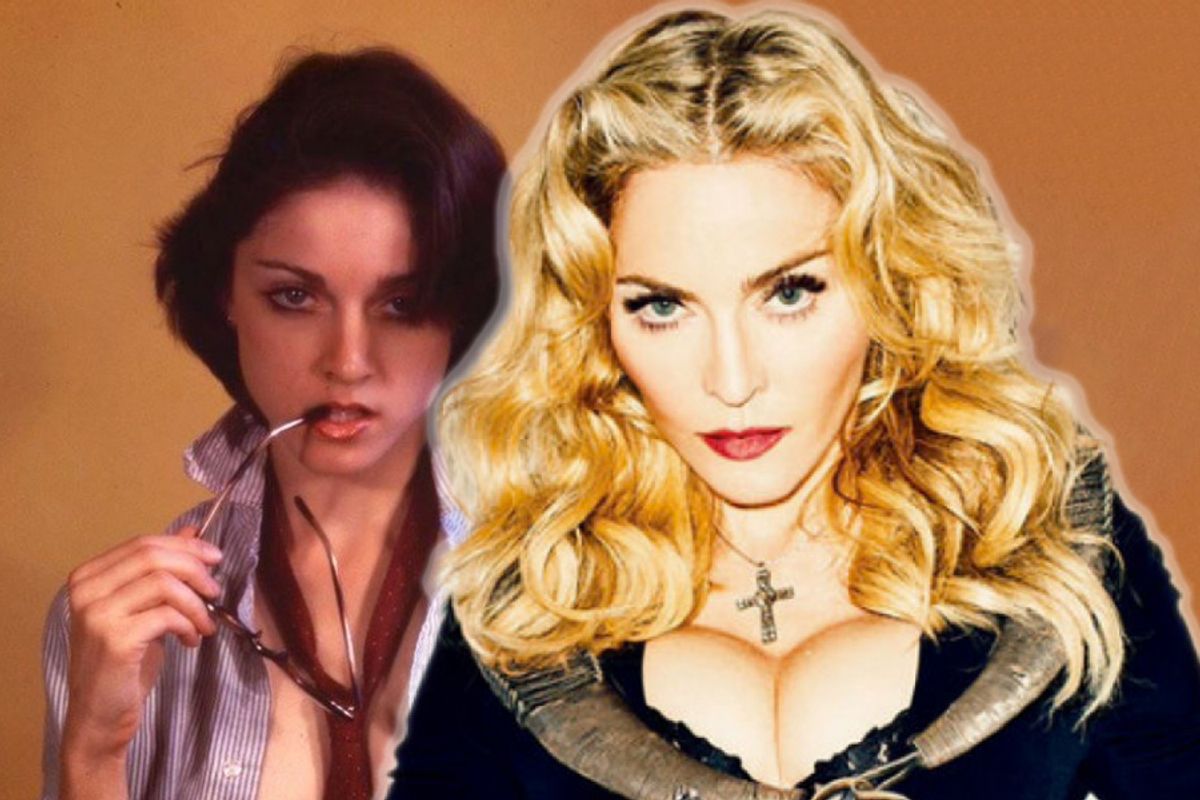 madonna pre famous jobs—before music, dancing, movies, and motherhood, Madge had some gigs she would Live to Tell about

Today's most famous Material Girl wasn't always a mega-star.
Madonna worked some "normal" jobs before wearing ass-less chaps and playing tonsil hockey with Britney Spears.
Of course, "Madge" has a full-time staff and enough money to never work again for even a day for the rest of her eccentric life, but she still rocks the concert stage like no other bitch in the business.
But before music, dancing, movies, and motherhood, Madonna had some gigs that she would Live to Tell about.
Take 4 Minutes and read on for a few surprises from Madonna's past.
You'll be wondering, Who's That Girl?
As per Biography, Madonna attended the University of Michigan with a full scholarship to their dance program.
A sorority sister she was not, but her dancing skills led her to the opportunity to study with the renowned Alvin Ailey American Dance Theater in The Big Apple.
However, she dropped out of school to pursue her dreams of stardom.
Biography tells us that in order to make ends meet, Madonna took some "interesting" jobs in the city.
Madonna pre-famous jobs:

One of which was nude modeling for art classes.
Madonna's not shy about showing some skin, so this must have been the perfect gig for the exhibitionist. Sitting around while others were ogling her was something she'd probably do for free!
She was also a waitress at the swanky Russian Tea Room.
Vodka and caviar are right up Madge's alley so she must have swiped a taste or two from some unfinished dinner plates. Classy.
In other food news, Popcrush notes that while in NYC, Madonna also worked at Dunkin' Donuts. While donuts don't make for a dancer's body, a munchkin here and there helped keep Madonna's energy up.
Lucky for her, the "time to make the donuts" was short-lived.
In fact, Popcrush quotes Madonna confessing, "I was sacked from Dunkin' Donuts for squirting the donuts jelly all over the customers!"
Well, that's one way to Express Yourself, we suppose.
More appropriate for Madonna's taste, Zimbio notes that the singer did some modeling as well while in NYC.
Anything to get in front of a camera is a job well-done for Madonna.
Soon, as per Biography, Madonna got a studio band together and a friend wrote her first hit, Everybody.
It soared to the top of the dance charts in 1982 and by the next year, a full-length album was recorded.

Madonna must have had her own Lucky Star, because ever since, she's been one of the biggest celebs of all time.

Take a Bow, Madonna, you're Into the Groove for life!
---
READ MORE ABOUT STARS' PRE-FAME JOBS...
Before They Were Stars—Jon Bon Jovi Pre-Fame Jobs

Before They Were Stars—Brad Pitt Pre-Fame Jobs

Before They Were Stars—Nicki Minaj Pre Fame Jobs

Before They Were Stars—Eminem Pre-Fame Jobs

---