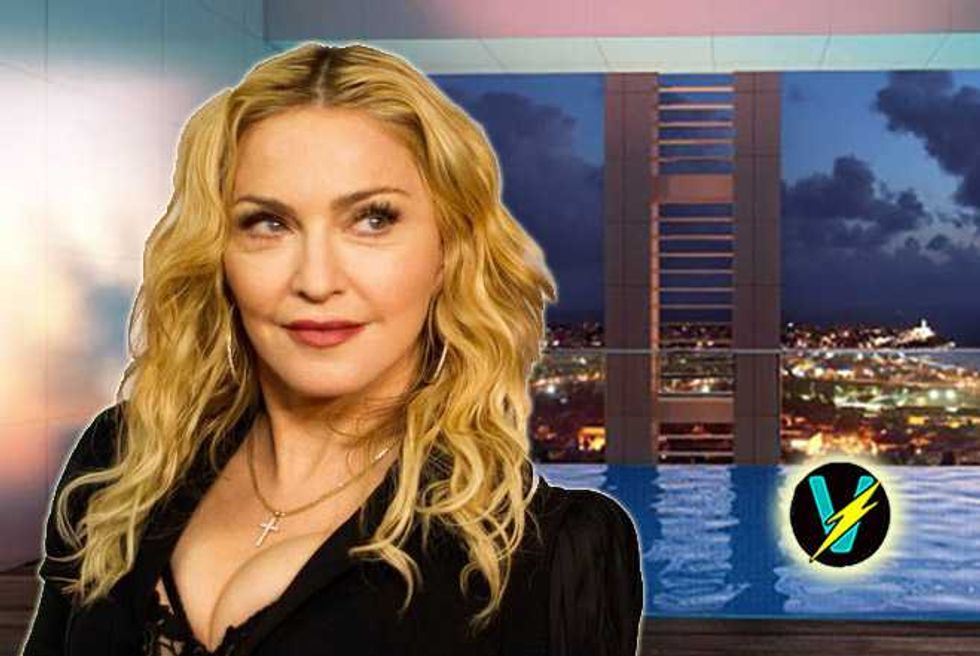 madonna penthouse tel aviv
Ever the Material Girl, Madonna is finalizing the purchase of a two-story $20 million penthouse condo in Tel Aviv, Israel.
The new 42 story development, Meier-on-Rothschild Tower, features glass walls and panoramic sea views.
It was designed by Pritzker prize-winning architect Richard Meier.
House Tour Tuesday—Eva Longoria's Luxurious Hollywood Hills Home
Madge's new crib is said to include a gym and a rooftop pool, among other ostentatious amenities.
From the top of her tower, Madonna would be able to see the action on Tel Aviv's main beachfront promenade.
House Tour Tuesday—Selena Gomez's Stunning Calabasas Mansion
The luxury tower was designed precisely to ensure ultimate seclusion and privacy.
For twenty million bucks, yes, that would be nice.
House Tour Tuesday—Beyonce and Jay Z's New Orleans Mansion
Condos in the project have been offered to Mark Zuckerberg, Ashton Kutcher, Nat Rothschild and other billionaires looking for a palatial retreat.
Want to look around the property? Check out this 3D tour video.
Looking At 17-Year-Old Kylie Jenner's $2.7 Mil House Can Seriously Fuck Your Zen Up
L'chiam!