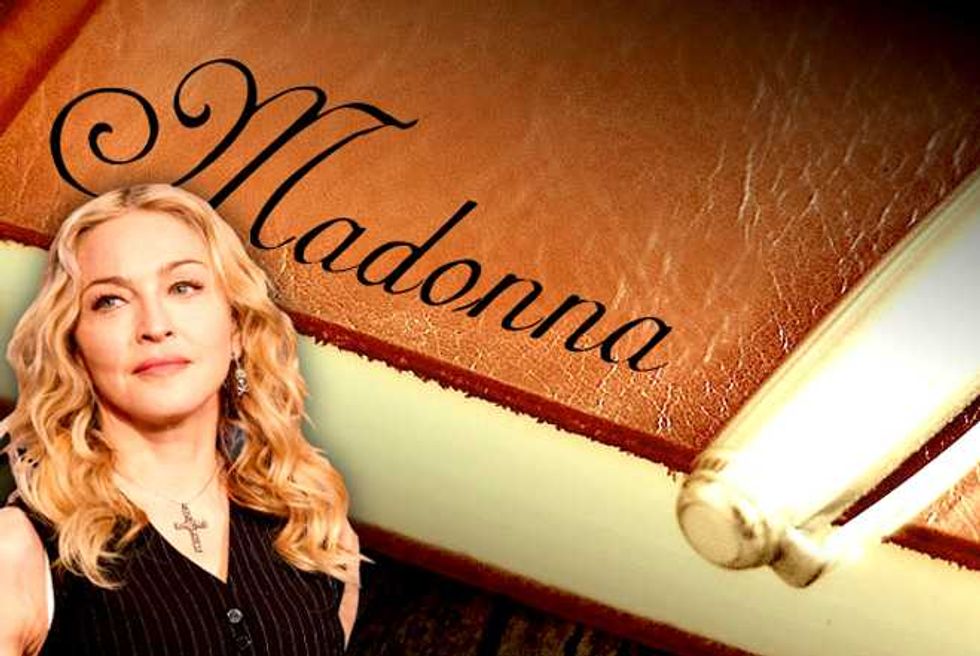 Ever wondered what goes on inside the head of a mega-star?
Well, wonder no more as Popdust has summoned our celestial powers to channel the inner sanctum of the most mega of all mega-stars—Madonna Ciccone—mother, musician, world warrior. Here's the result:
April 7 2014
I am just so proud of Lola! She is playing a French Maid in that play, whatever it's called, and she looked very much like a young Me. I traded her my MAC lipstick for a chance to wear the maid outfit at home with one of my dancers.

Some bitch has accused me of stealing $$$ of her lingerie during a photo shoot last month, as if. I already have enough lingerie to stock a Victoria's Secret, not that I would wear that cheap crap. My bras are all custom made, as befitting my fantastic breasts. Say what you will about my cheeks; my tits are a gift from G-d.

I had to let the little Twerker 'curate' my Art For Freedom project this month. Haha! Like she can even spell 'art.' You have to stay relevant with the youth, though. Let's just hope the kids get tired of her and that enormous tongue. I have had to smack Mercy upside the head sooo many times for twerking and wagging her tongue. She will never get into Miss Porter's if she keeps that up.