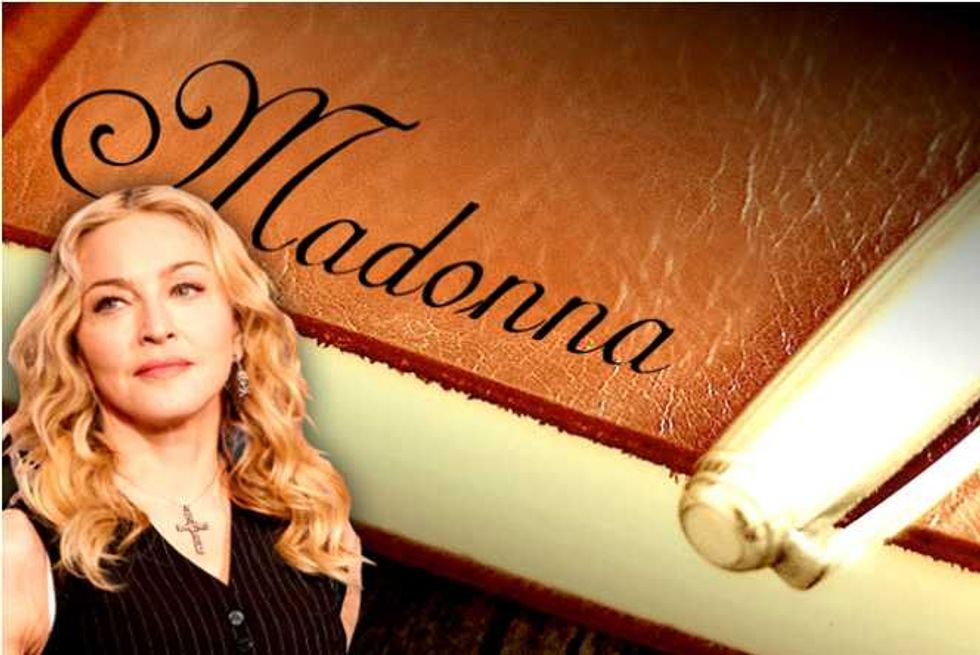 Ever wondered what goes on inside the head of a mega-star?
Well, wonder no more as Popdust has summoned our celestial powers to channel the inner sanctum of the most mega of all mega-stars—Madonna Ciccone—mother, musician, world warrior. Here's the result:
August 6, 2014

 

I love how every time I try to shock people, they get shocked. Haha, they never learn! I instagrammed a photo of my vag in some lace underpants and bitches are going crazy. I meant, bitches BE going cray, sorry. Obviously, my crotch rules, it's like a newborn baby's.

We've been chilling on the yacht so I can relax before my birthday but Timmy won't leave me alone. I told him to hang out with Lourdes, to make sure she stops stuffing her face. The paps caught her smoking and think I'll be mad, when I'm the one giving her ciggs. Smoking is better than eating when you're as chunky as Lola.

Rocco is spending too much time fucking with his hair. Mercy won't listen to hip-hop and David thinks he's Michael Jackson. Kids, oy vey.

What should I wear for my birthday, that's the question. Thank G-d for the truce between Israel and Hamas, may it last until after my birthday makes the headlines, that's all I ask, Amen.