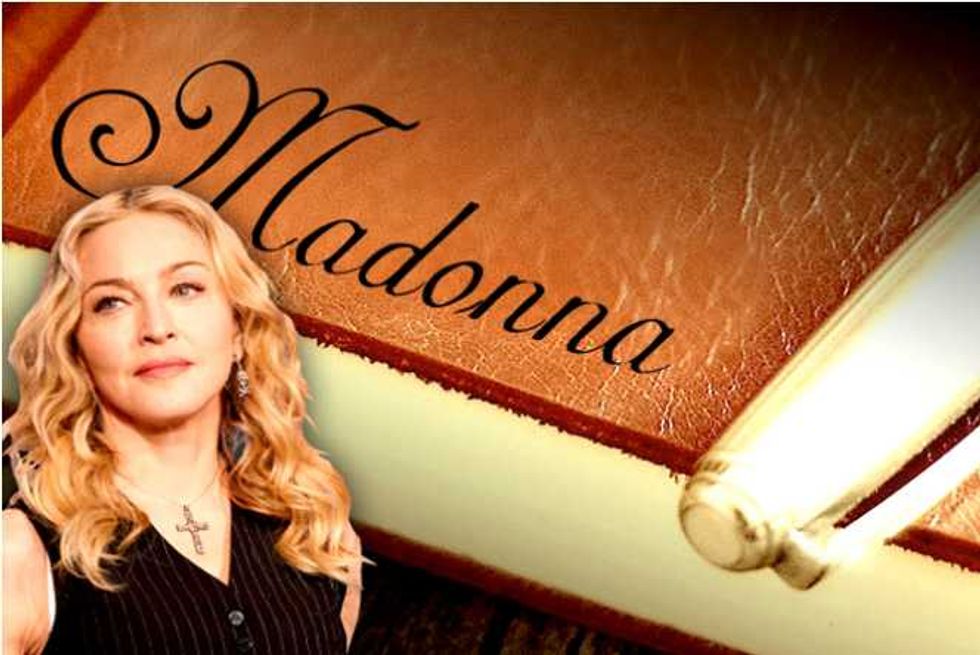 Ever wondered what goes on inside the head of a mega-star?
Well, wonder no more as Popdust has summoned our celestial powers to channel the inner sanctum of the most mega of all mega-stars—Madonna Ciccone—mother, musician, world warrior. Here's the result:
October 1, 2014

 

Enough with the fucking Ebola already! This week was supposed to be about my school in Pakistan, not some stupid third world disease. Twelve hundred kids are learning stuff at my Dream School in Pakistan. But where are my fucking headlines?

All I'm seeing is pictures of George Clooney marrying that tall Lebanese man, and Ebola, Ebola, Ebola. People just take me for granted, like I'm always gonna be here to open schools for them and give them new albums to download. What happens when I'm gone, eh? Will Tyler Swift be able to fill my shoes? Please.

Just to torment me, Lola skipped school to hang out with her father, and the paps got some photos of them, both clearly ten pounds overweight, and that's a modest estimate. Just looking at that extra body-fat makes me feel nauseous. At least David and Mercy know how to fast when I remind them of their wonderful heritage.