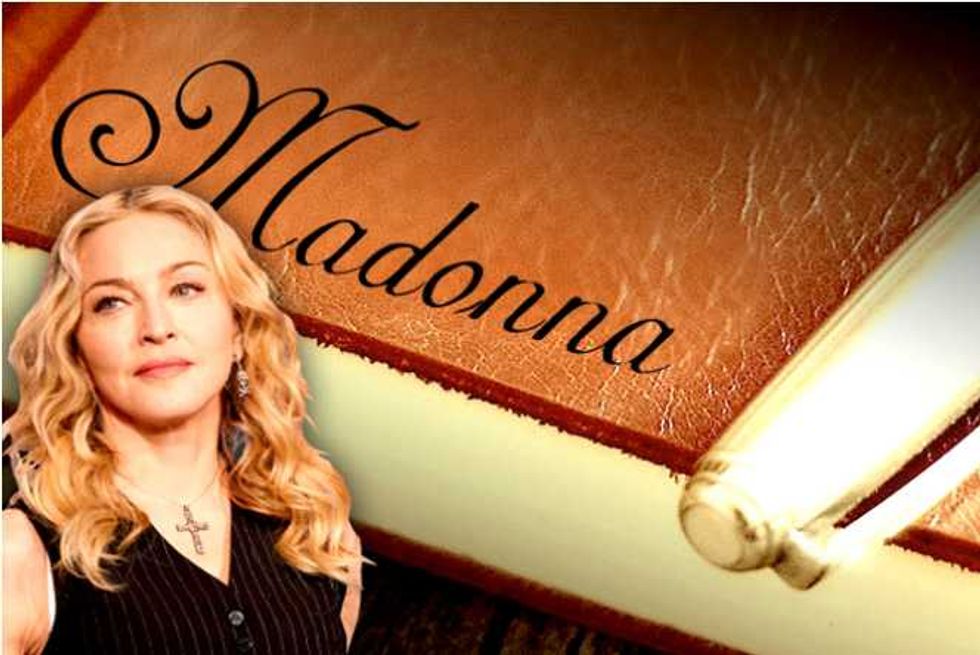 Ever wondered what goes on inside the head of a mega-star?
Well, wonder no more as Popdust has summoned our celestial powers to channel the inner sanctum of the most mega of all mega-stars—Madonna Ciccone—mother, musician, world warrior. Here's the result:
October15, 2014

 

I was annoyed when this punk-ass Ariel Pink started telling people I asked him to work on my album but I'm just an old bag who isn't relevant. But then, BAM, it started a Twitter war with all my niggas defending me! Some girl named Grimy or Crimes or something had my back and called that ungrateful punk a 'misogynist.' Because if you disrespect Madonna, you are disrespecting all women. G-d, I love social media when it's all about me.

All I wanted in the news this week was a nice picture of Lola for her 18th birthday. It's hard to believe I'm old enough to have a grown up daughter. But that kid is a real trooper. I'm making her live in a dorm, to show how normal and humble she is. If anyone knew how much I had to scream and threaten her to get her in that fucking shit-hole of a dorm, it was brutal. My throat is still recovering.

I hope Mercy and David won't be as spoiled as Lourdes. I've started reminding them that if it weren't for me, they'd  be in Malawi, dying of Ebola. If only I had something to hold over Rocco. If he's not looking at naked actresses on 4Chan, he's tweeting about ISIS. Why can't he be easier to control, like his father?