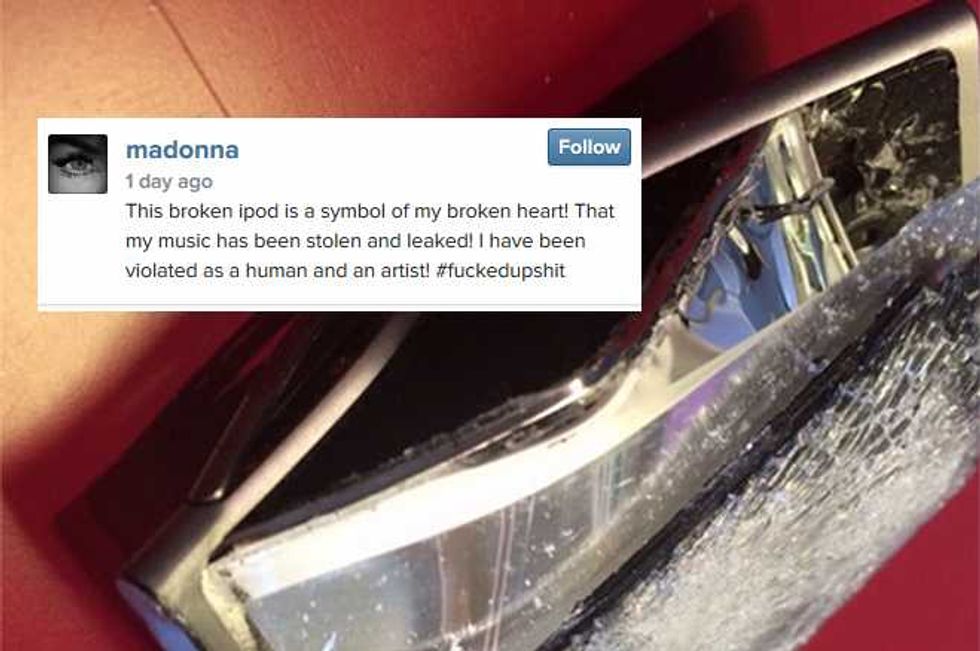 Madonna is distraught over the leak of her new song, Rebel Heart, and she is sharing her pain with her public.

She has turned to her manager, Guy Oseary, to help track down the culprit. Oseary has asked for help on Twitter to identify the source of the leak.
Poor Madge. After all the secrecy and teaser hashtags, some bastard has gone and ruined everything.
Breaking her iPod is a huge, huge gesture for Madonna. Those things are expensive.
Is it mean to say I'm glad she feels violated? Now she knows how I feel each time she tries to shock me with her boobs.
Chin up, Madonna. Boobs, too.