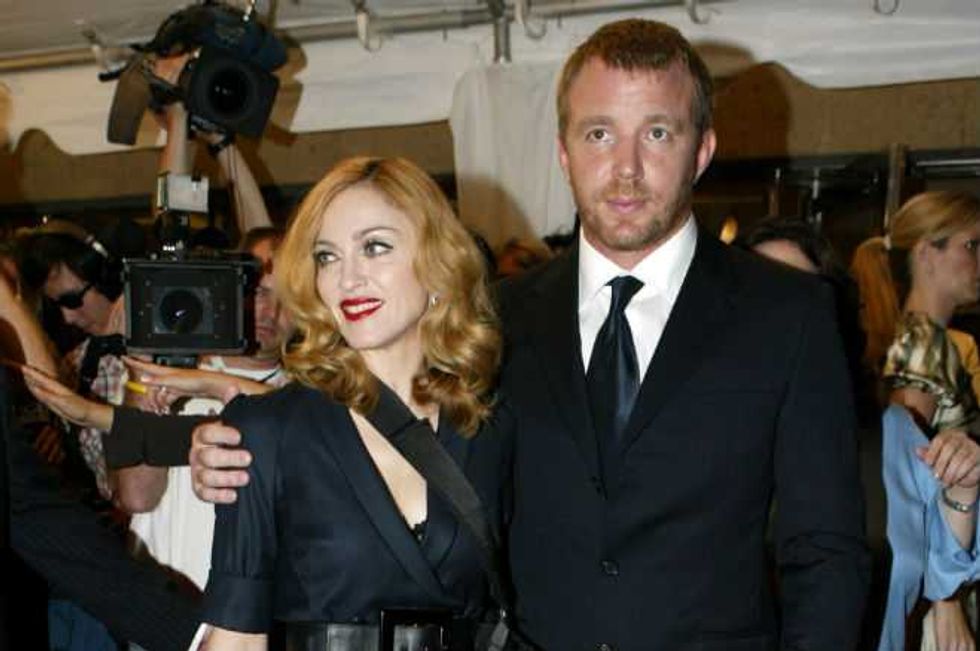 Madonna felt "incarcerated" by Guy Ritchie during their seven-year marriage.
The singer and Guy divorced in 2008 and have one son together - Rocco, 14. According to Madge, Guy wasn't always supportive of some of the creative choices she made and it caused serious tension in the relationship.
"I think when you get married you have to be willing to make a lot of compromises and that's fair enough," she told The Sun, via Us. "I think that's the way it goes in relationships. However, you know, I did find myself sometimes in a state of conflict. There were many times when I wanted to express myself as an artist in ways that I don't think my ex-husband felt comfortable with.

"There were times when I felt incarcerated. I wasn't really allowed to be myself. It doesn't mean that marriage is a bad thing. But if you're an artist you've got to find someone who accepts who you are and are comfortable with that."
Very good advice - and makes a lot more sense than her whole "women have less rights that gay and black people" thing. What about gay black women?
Oh, Madge...