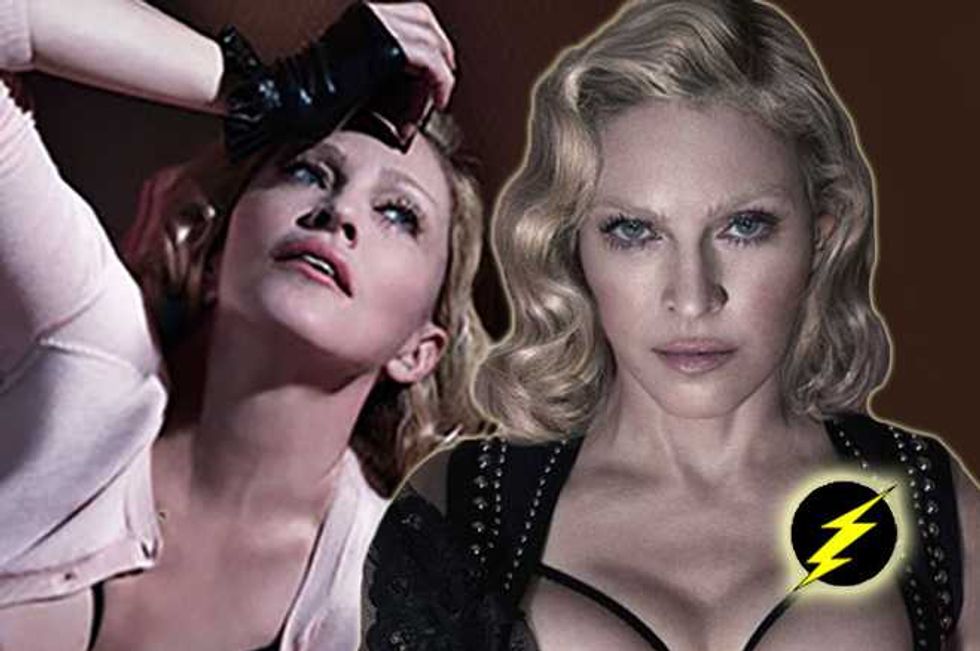 Madonna is letting it all hang loose in a sit down with Interview magazine.
The 56-year-old mom-of-four, goes completely topless in the accompanying photo shoot, and opens up about drugs, God, her kids, and prostitution—Popdust has details and photos.
Madge admits to having "tried everything once" but says as soon as she reached a drugs high, she was immediately over it, and then became obsessed with flushing it out of her system. She claims that a lot of people take drugs to "connect with God" but that it ultimately doesn't work—and, sounding much more like your regular mom, goes on to warn that drugs will kill you.
"It's about how people take drugs to connect to God or to a higher level of consciousness," she says, when asked about her new track Devil Prays.
"I keep saying 'Plugging into the matrix.' If you get high, you can do that, which is why a lot of people drop acid or do drugs, because they want to get closer to God. But there's going to be a short circuit, and that's the illusion of drugs, because they give you the illusion of getting closer to God, but ultimately they kill you."
Madonna says she gets inspiration from her children these days—as well as some of her material, "My son came to the studio the other day and said he didn't want to go home. I said, 'No, you have to go home; it's time for bed.' And he said, 'Mom, I feel like I'm isolated from your heart.' I was like, 'Oh, that's a good line. I have to use that.'"
Surprisingly, when asked what alternative profession she could have pursued to make her happy, Madge claims she would like to have been a school teacher—then, not surprisingly, when asked which profession she views as the most important, she says, "prostitution, of course."
Check out the full interview, and photo shoot here