Reaching out to her gay fan-base, 80 year old 56 year old Madonna has launched a contest on Grindr for a chance to chat with her on Valentine's Day.
In a savvy move to stay relevant while promoting her new album Rebel Heart, the butt-exposing Queen of Pop laid down a few simple rules for the contestants who use the gay hookup app.
1. Recreate Madonna's Rebel Heart album cover with you as the star and post as your Grindr profile picture and  add hashtag #LivingForLove to the headline in your profile by 11:59PM PST February 14th, 2015.

2. Keep your photo and hashtag #LivingForLove on your profile until 11:59PM PST February 15th, 2015.

3. Be sure to update your email address in your account so we can contact you if you're a winner.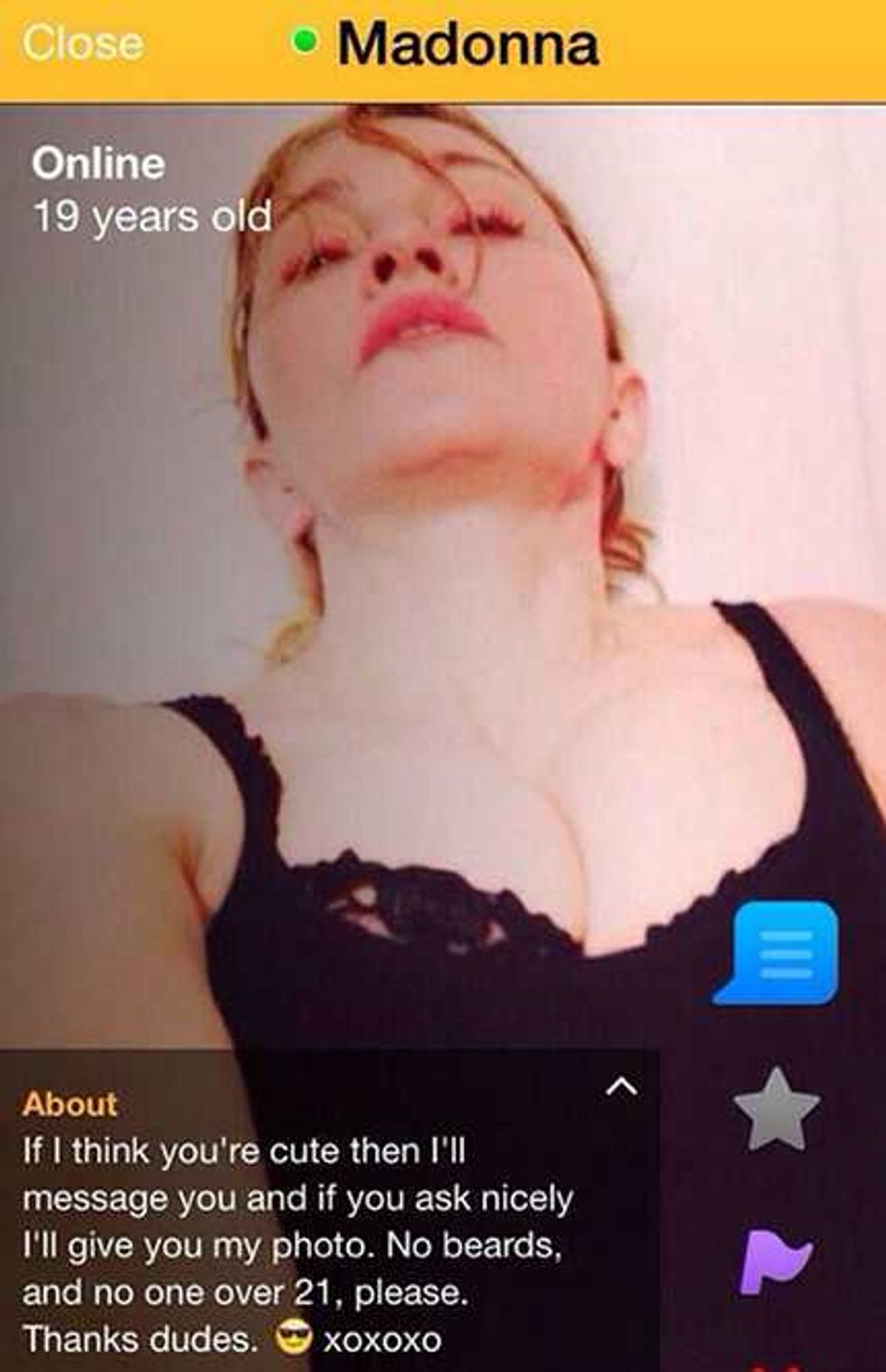 All she asks is that you're under 21 and beardless, yet plenty of contestants have already defied both requests.
Never mind. Boys, If you can take a break from your hookups, hurry and enter this exciting contest for a chance to become Madonna's new BFF!