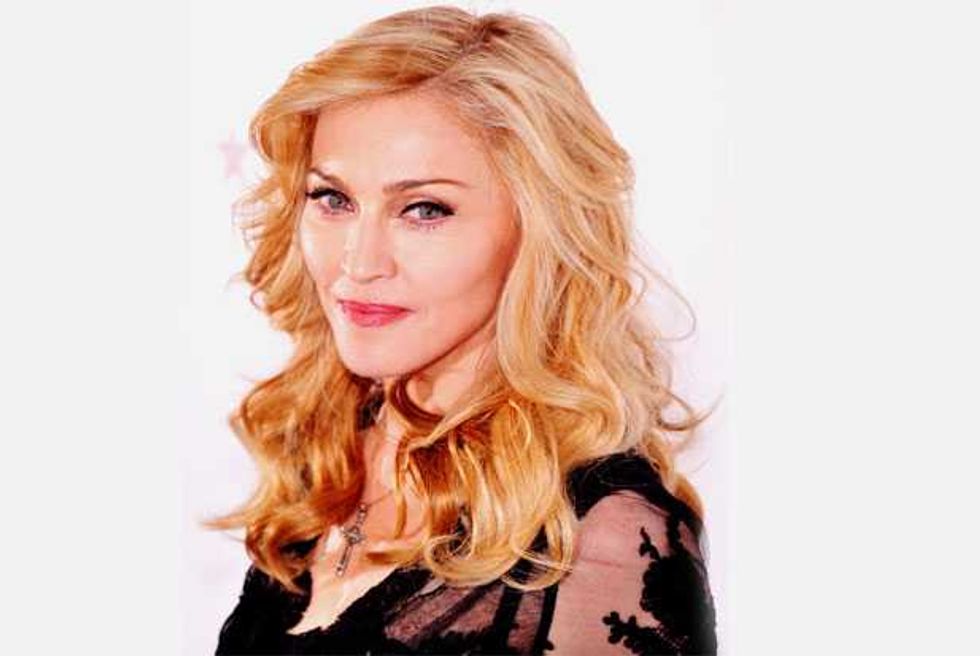 Of the many high-profile artists who one would expect to pay tribute to late Beastie Boy Adam Yauch in the days following his death from cancer at age 47, Madonna was certainly one of the more intriguing, due to the rumors that the two had slept together on tour together in the mid-'80s. ("I think I made out with Adam Yauch once," Madonna admitted to SPIN back in the day.) Madge didn't exactly allude to any such incidents in the eulogy she posted to her Facebook page, but kept things simple and heartfelt:
The Beastie Boys were one of a kind! And so was Adam!

They were all an important part of my musical history and integral to the musical revolution that was happening at the time.

I'm very sad to hear about Adam's passing.

God bless him and his family
It's been a long time since Licensed to Ill and Like a Virgin, but we're sure those mid-'80s, early-MTV-defining road bonds never quite die out. Shame we'll never get to see a 30th-anniversary tour.
[MyMDNA]