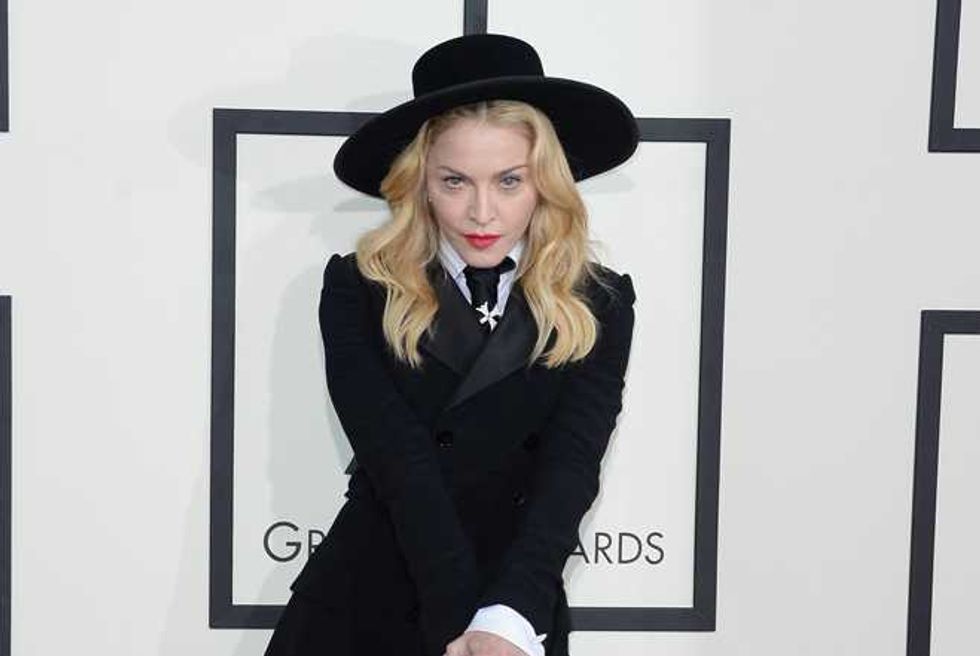 On March 2nd, Madonna announced her 35-city "Rebel Heart" Tour through North America and Europe. The tour kicks off in Miami, Florida on August 29th and is a celebration of her new album, "Rebel Heart," which was released in North America on Tuesday. It was released Germany and Japan March 6, UK March 9, and North America March 10. This is the 13th studio album for the "Queen of Pop" and features the multi-Grammy winner's current single "Living For Love," which is No. 1 on the Billboard dance charts. Amazingly, it's her 44th time at the top spot.
Additional performances to follow include stops in New York, LA, Chicago, Philadelphia, Boston, Vancouver, Montreal and several other cities including San Juan, Puerto Rico. Madonna will begin the European series of dates on November 4th in Cologne, Germany with stops in major cities including Barcelona, London, Paris and Glasgow among others. According to international ticket reseller Ticketbis, despite tickets not having been on on sale yet in the UK, the British have so far snatched up almost 10% of tickets being sold for her concerts in France, Netherlands, Denmark and Belgium.
Additional tour dates for Asia and Australia will be announced at a later time.
Madonna tickets start at $145 for her American Airlines Arena show in Miami, her first tour stop, according to Ticketbis. Similarly, her first European tour stop on November 4 in Cologne sees starting ticket prices of $116 on Ticketbis.
Along with extraordinary critical acclaim as an artist, songwriter and producer, Madonna's reputation as one of the most successful live performers of all time speaks for itself. She has also scored the top-two highest grossing concert tours of all time by a female artist with Sticky & Sweet Tour and The MDNA Tour.