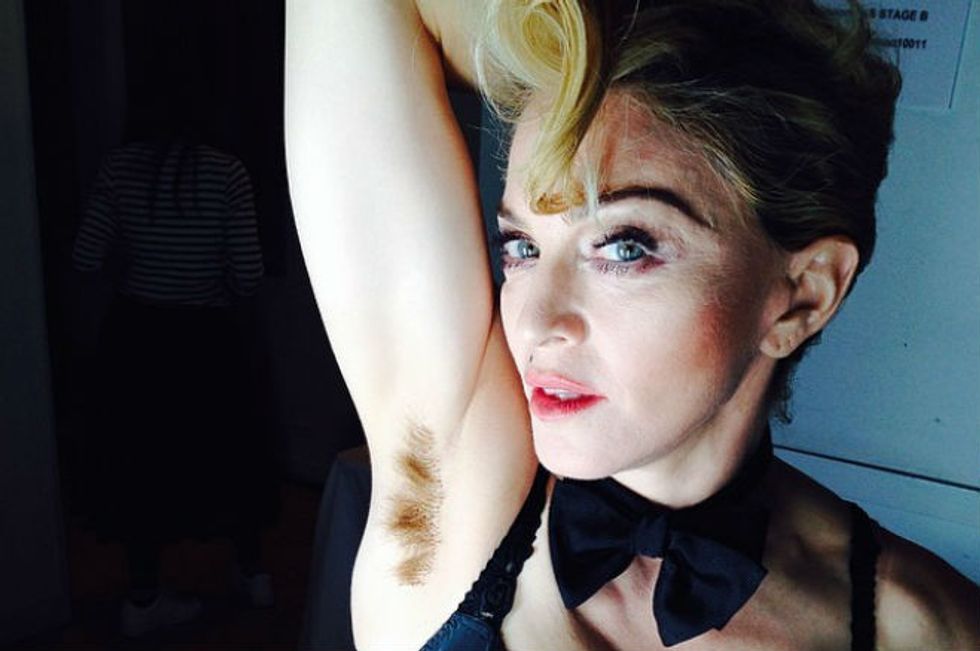 Madonna wants you all to know she has very hairy armpits right now and DOESN'T CARE.
The pop queen posted a picture of her hirsute underarm on Instagram, with the caption "Long hair...... Don't Care!!!!!! #artforfreedom #rebelheart #revolutionoflove".
Of course she manages to look completely fabulous doing it, and is it just us or does even her armpit hair look expertly highlighted?
If only this image had been the cover of Vogue...