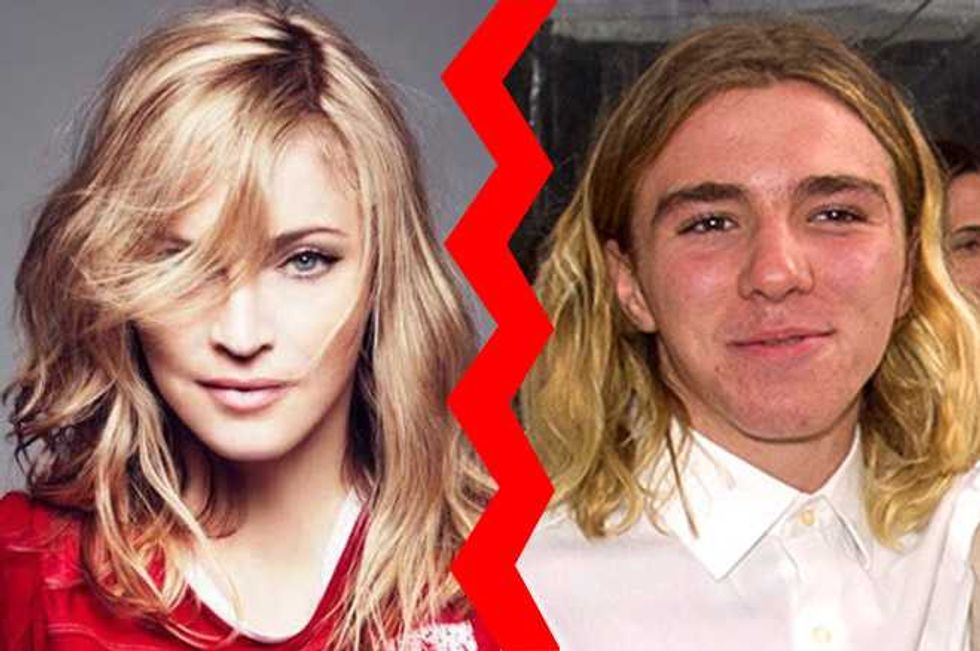 madonna rocco custody drama
Madonna has taken her custody drama to Instagram by posting words of love to son Rocco, who refuses to return to their home in New York and prefers living in London with his father.
But Instagram may well be part of the problem between mother and son.
Madonna Is Determined To Force Son Rocco To Live With Her Against His Will
Madge has a penchant for sharing photos of her children in candid moments, which they may not always find amusing. Most questionable is her picture of 15-year-old Rocco in swimming trunks with the caption #nosausage.
#NoCommonSense, Madonna!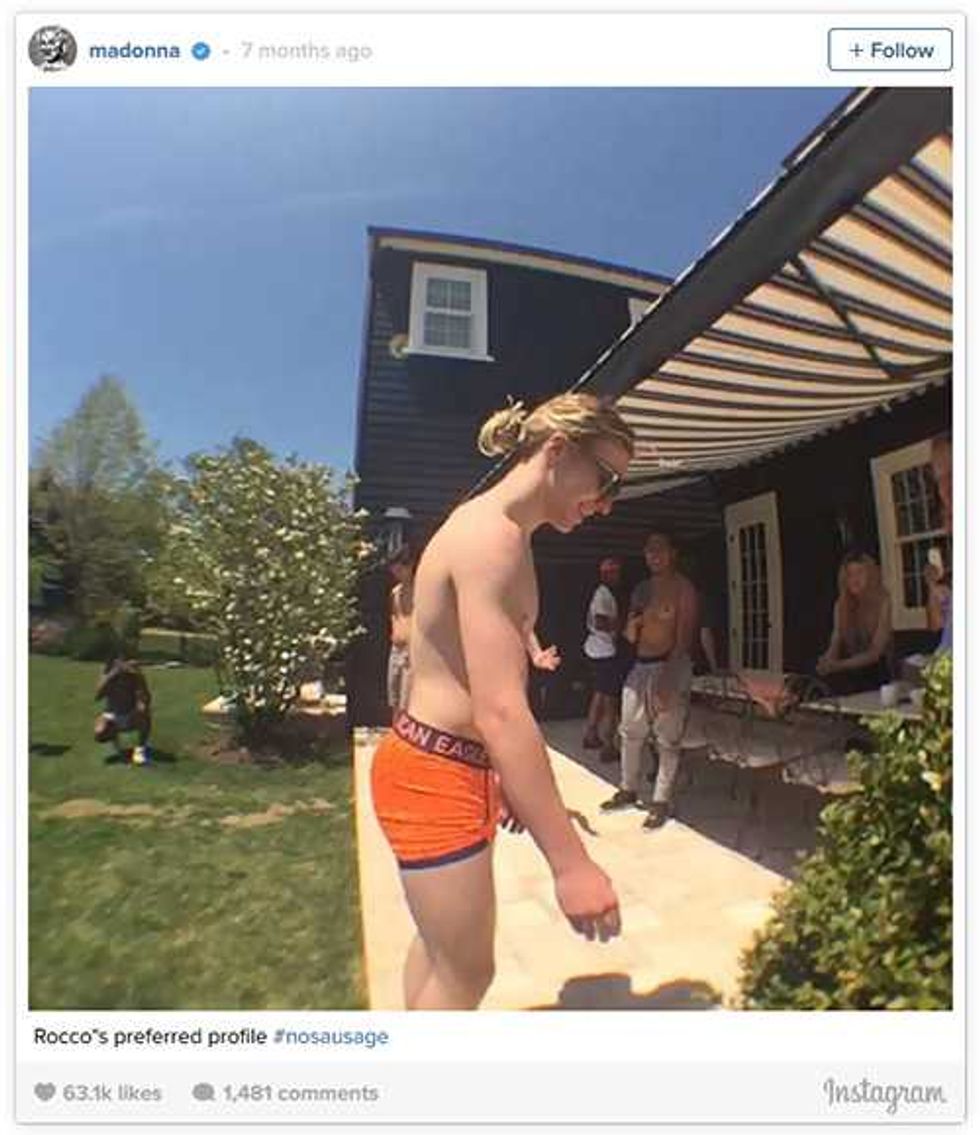 Madonna posted happy Christmas photos of her three other children, while Rocco's stepmother posted a throwback photo of her wedding to Guy Ritchie, prominently featuring a smiling Rocco.
Rocco Ritchie Wishes Madonna Would Be Less Rebel More Mom
Madonna believes that Ritchie is behind Rocco's refusal to return to his mother. In a bitter divorce, it's not unusual for parents to use their children as pawns by trying to alienate a child from the perceived enemy. It's a universally renounced practice but apparently still going strong in the Ciccone-Ritchie family.
Now the tabloids are drooling over Madonna's sad situation, finding 'sources' to comment on Rocco's estrangement from her.
Madonna Reveals Her Wig Collection—Is Nothing Sacred?
She's too controlling, she treats him like a trophy, she's always yelling, and in a bold invention, Radaronline reports that Madge is threatening Rocco with military school.
At a court hearing in New York, a judge ordered Rocco to return to his mother's home for Christmas, and to attend a final custody hearing on February 3.
A New Madonna—Why The Long Face?
The boy ignored the first ruling, with his father said to have gotten a reprieve from a London court. Time will tell how the family plans to resolve this painful dispute.
Meanwhile, on Christmas Eve, Rocco posted a video of himself skateboarding through London. A friend asked, "Wtf is happening where you going?"
Glee Star Mark Salling Arrested For Possessing Child Porn
To which Rocco responded:
Nothing! I'm staying here bro.
If Madonna is smart, she will back off.
Madonna Opens Up About Terrifying Teen Rape Ordeal
Fifteen year old boys don't want to be cornered. They are struggling to break away from parental control and it's a delicate balance that must be struck.
Plus, we won't be the first to point out that Rebel Hearts may run in the family.