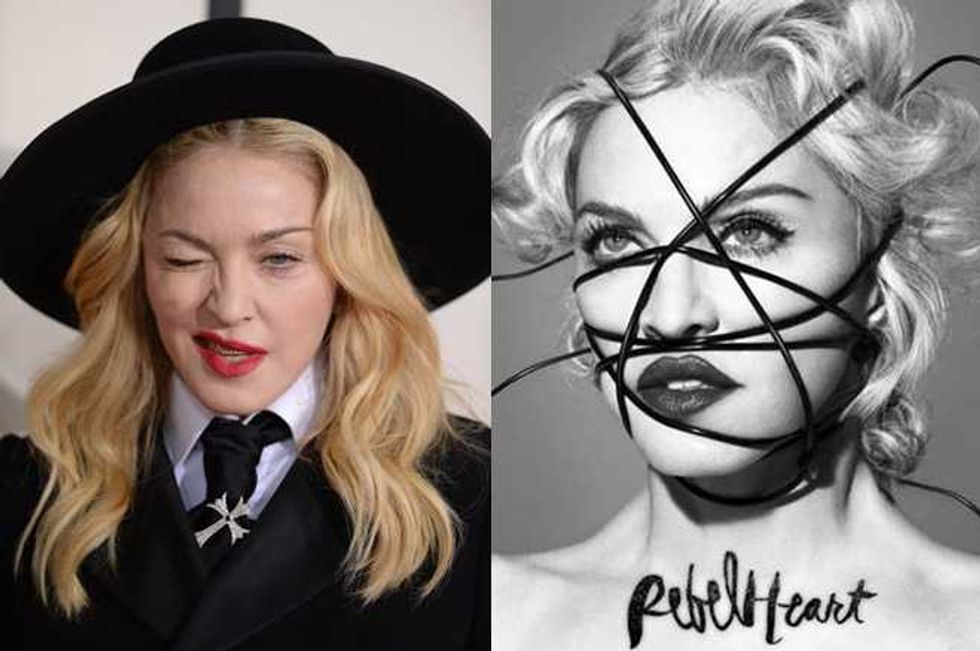 Madonna will Perform at the upcoming Grammy Awards, along with Ariana Grande, AC/DC and Ed Sheeran, according to the show's official twitter account.
It will be Madge's fifth Grammy performance and a uniquely important one, following weeks of controversy surrounding the leaks from her new record and her shenanigans on social media.
First, Madge compared the leaks to rape and terrorism, then seemingly compared herself to world leaders like Nelson Mandela and Martin Luther King. She apologized for her gaffes but then doubled down on both.
Lately, Madonna has been the source of editorials questioning her grasp of social media and even her relevance in pop music's new terrain.
Consequently, Madge will have a lot to prove this time around. The most pressing question may be, Can she still shock us like she did in her prime? Beyonce and Miley Cyrus have set the bar high in that department.
What will Madonna do to reclaim her title as Pop's reigning provocateur?
I'm betting on some kind of Je Suis Charlie statement. Just as long as she keeps her boobs under wrap, I for one will be more than satisfied.