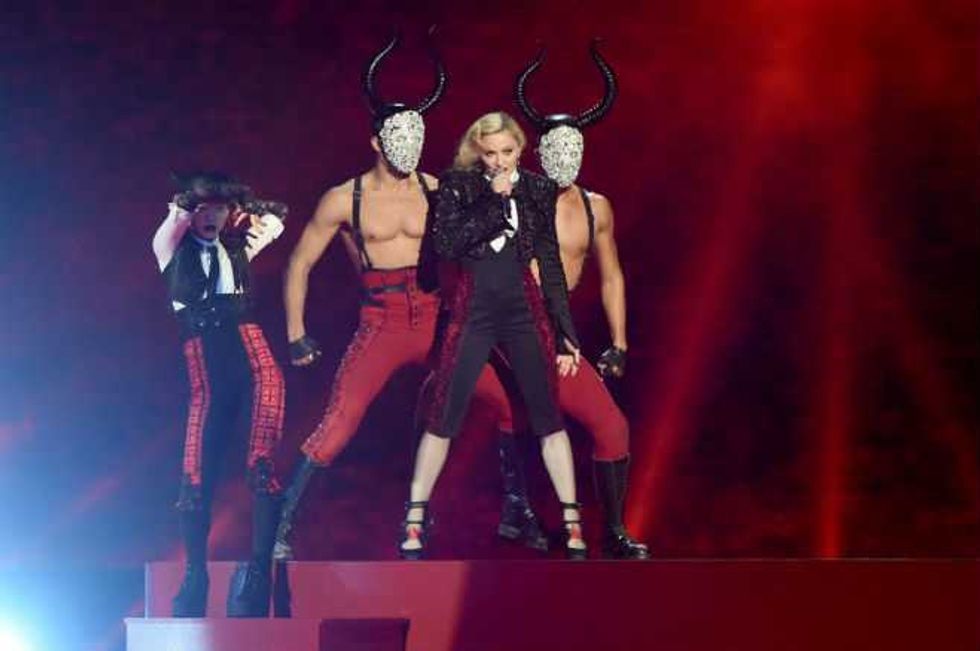 Madonna is still feeling the aftereffects of that nasty tumble off stage at the Brit Awards on Wednesday.
The pop legend was yanked backwards thanks to her cape being tied on too tightly, but got right back up again and completed her performance.
According to the 56-year-old legend, it was - unsurprisingly - not pleasant.
"I had a little bit of whiplash, I smacked the back of my head," she said on The Jonathan Ross Show on Thursday. "And I had a man standing over me with a flashlight until about 3 a.m. to make sure I was compos mentis. It was a nightmare. I actually created a horror show for everyone."
Madonna went on to explain she had a split second to make a decision, so she made one.
"I was told to tie my cape and start much further back and I had to walk further, and everyone was worried my cape would slide off, so they tied it really tight around my neck," she said. "I got to the top of the stairs and I pulled the silky string, and it wouldn't come undone…I had two choices: I could either be strangled or fall, and I chose to fall."
You have to give it to her - not many people would have carried on and still killed it! Madonna, we salute you.