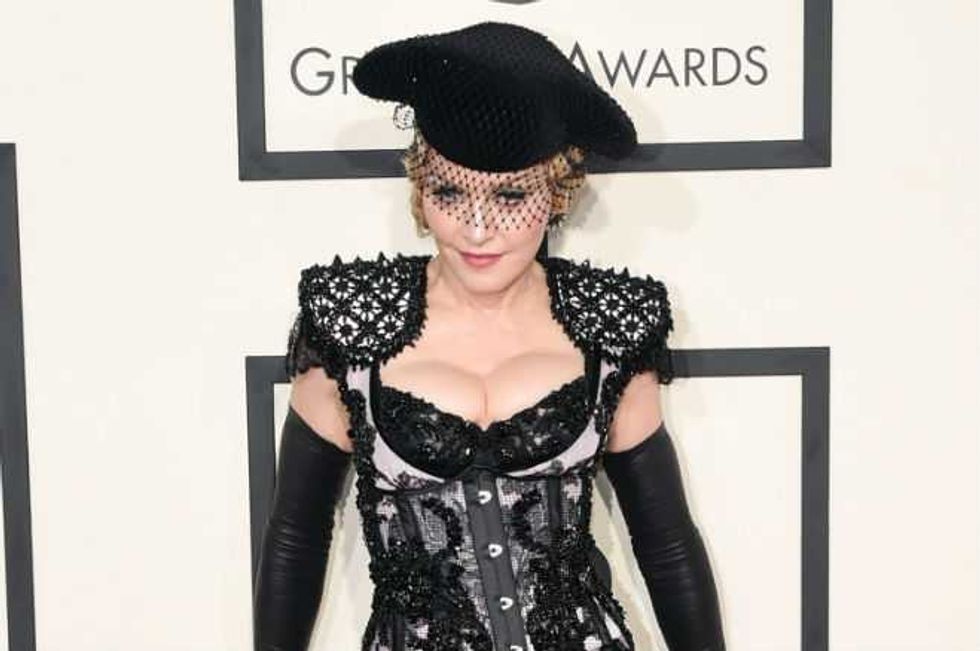 Madonna believes women enjoy fewer rights these days than both the gay and African-American communities.
In a recent interview with Out magazine to promote her new album Rebel Heart, the legendary pop icon says women have fallen behind in terms of progress and are still forced to trade on their sexuality.
"Gay rights are way more advanced than women's rights," the 56-year-old said. "People are a lot more open-minded to the gay community than they are to women, period. It's moved along for the gay community, for the African-American community, but women are still just trading on their ass. To me, the last great frontier is women."
According to Madonna, things have barely gotten any better for women since 1983. The mother of four feels there is still massive judgement and hypocrisy that men just don't have to deal with
"You're still categorized -- you're still either a virgin or a whore," she continued. "If you're a certain age, you're not allowed to express your sexuality, be single, or date younger men."
Madonna has been a champion for the gay community for years, and says she used to pine after gay men when she moved to New York City after dropping out of college to pursue a career in entertainment.
"I didn't feel like straight men understood me. They just wanted to have sex with me," she explained. "Gay men understood me, and I felt comfortable around them. There was only that one problem, which is that they didn't want to have sex with me! So...conundrum!"
What do you guys think - does Madonna have a point or is she out of touch? Sound off in the comments!