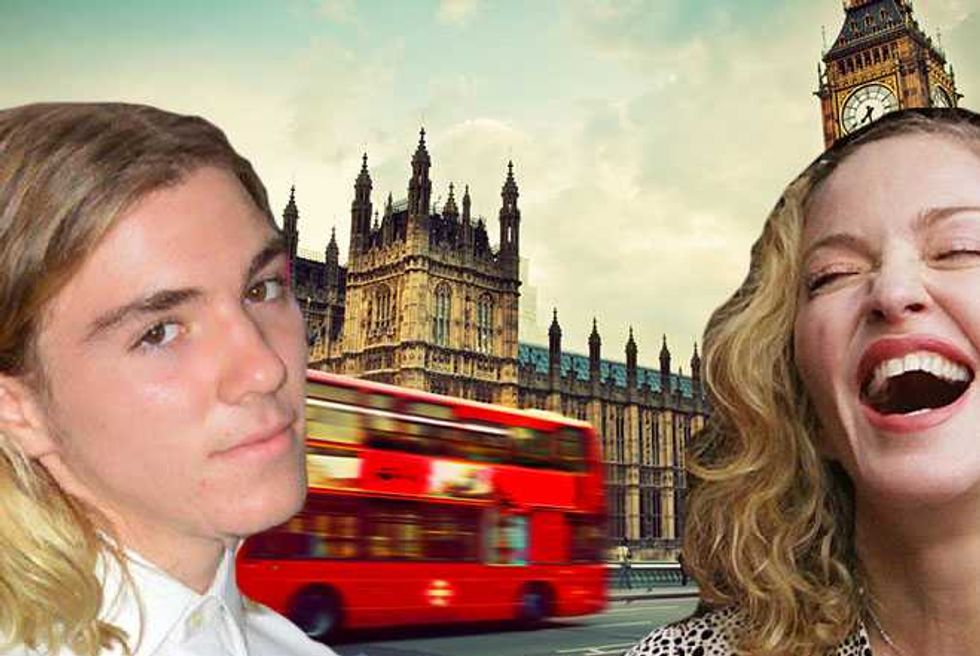 madonna fun rocco london
Madonna has taken her 'fun' mom act on the road.
The 57-year-old has hopped over the pond to spend some time with son Rocco in London.
Madge is working hard to repair their fractured relationship and resolve the bitter custody battle she is currently engaged in with the 15-year-old's father, Guy Ritchie.
As Popdust previously reported, Madonna has been battling with Ritchie over where their son should live.
The teen wants to live with his dad in the UK, but Madonna wants him with her, and has (unsuccessfully) gone to court to try to force his hand.
According to TMZ, Rocco finds his mom "too controlling" and complains that she pretty much ignores him.
He also objects to being dragged around the world on Madonna's seemingly never-ending Rebel Heart tour.
Both Madge and Guy have lawyered up, and at one point it looked as if a War of the Roses style battle to the death was about to kick off.
However, there's been an abrupt end to hostilities, following the advice of British High Court judge Justice MacDonald, "to seek, and to find an amicable resolution."
The judge urged the warring parents to give peace a chance, in a custody dispute ruling last month.
As I observed during the course of the hearing, summer does not last forever.

The boy very quickly becomes the man. It would be a very great tragedy for Rocco if any more of the precious and fast receding days of his childhood were to be taken up by this dispute.

Far better for each of his parents to spend that time enjoying, in turn, the company of the mature, articulate and reflective young man who is their son and who is a very great credit to them both.
Taking the advice to heart, Madge has decamped to her house in London and engaged on a full charm offensive against Rocco.
Earlier this week the pair were photographed having "fun" at London's Barbican art centre, as they checked out the Strange And Familiar photography exhibition.
They also went to the cinema to see Batman vs Superman, had a meal at celeb favorite, Chiltern Firehouse, and watched a performance of the interactive theater production, You Me Bum Bum Train.
Madge even dropped in on Rocco's North London school on Tuesday, to check up on his studies.
To ensure she would bring the maximum mortification to her teen son, Madge was clad in black leather studded fingerless gloves, biker-chic chains and rings, and truly horrific perspex heeled shoes.
Meanwhile, in typical Madonna fashion, she's been sharing evidence of their "fun" times on Instagram.
She posted a photo of herself, Rocco and a couple of his friends hanging out together, captioned, "Fun in London with my homies."
Just in case anyone was left in any doubt about how much fun they were having, she added some Union Jack, champagne, ghost and party emojis.
Now, that's what we call fun!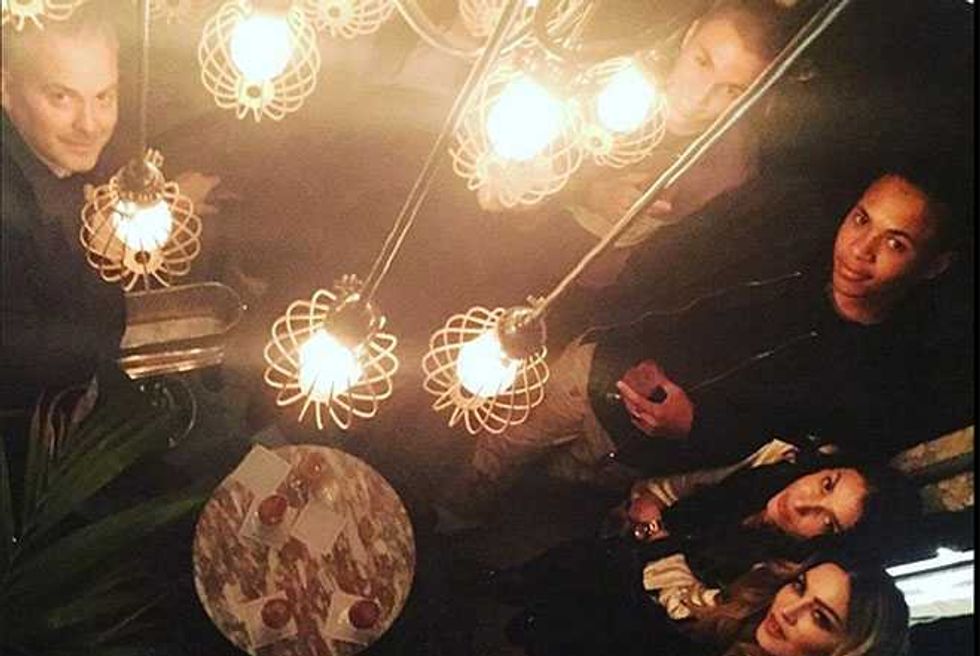 For more entertainment, music and pop culture updates and news, follow Max Page on Twitter
TFIF Flashback Friday—Dress You Up by Madonna
Madonna Drunk Dialing 'Everyone' Wins Best Fake Story Award
Madonna Indecently Assaults Woman On Stage—Because, Madonna
madonna fun rocco london
madonna fun rocco london
Is Madonna Finally Losing Her Mind?
Now Madonna Hires PI To Keep An Eye On Son Rocco!
Madonna Reveals Her Wig Collection—Is Nothing Sacred?
madonna fun rocco london