Top Stories
MUSIC | The pop-country goddess details her new Dreams>Dollars EP and her next steps.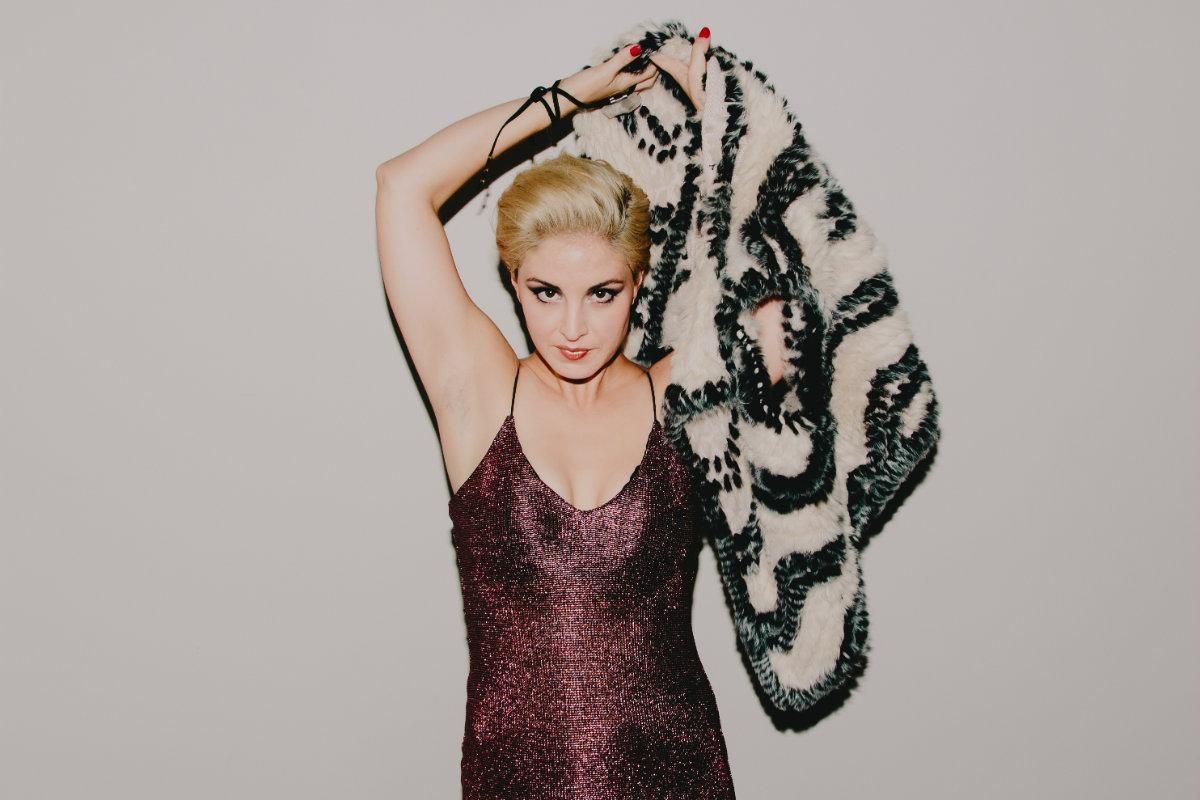 Rob Norris
"I knew that it all began with me. It had to if I wanted to keep doing this," says the singer about soldiering on in a rather fickle industry.
"Reality is a tough pill to swallow without a whiskey chaser," Maggie Rose concedes in the title track of her latest project, the aptly-titled Dreams > Dollars EP (that's read "More Dreams Than Dollars"). It's the song on which she decorated the entire collection and propelled her down a path fueled by pop eccentricities and a grit to never give up. "I've had so many ups and downs in the industry. I've had major record deals and indie record deals. I've had investors. I've had these crazy things happen: but it was funny how when I didn't have this crazy orchestration around me, I felt this hunger that I had never felt before," she tells Popdust over a recent phone call.
Her first break came into 2009 when she signed a deal with Universal Republic (at the time, going by Margaret Durante), and her debut single was a reworking of Kings of Leon's "Use Somebody." A year later, she was dropped. Then, she signed to the independent label Emrose Records (later rebranded as R&J Records) and released an EP called Maybe Tonight in 2011 before once again parting ways. In 2012, she changed her stage name to Maggie Rose and signed with RPM Management, which would later expand to include a fully-functioning label, with Rose as the flagship act. Her debut full-length player, Cut to Impress, arrived in 2013. After only mild success at country radio with such singles as "I Ain't Your Mama," "Better" and "Looking Back Now," she left the label in early 2014. Now, as an independent artist, she's realized more than a few things while putting together her latest project, the follow-up to 2016's excellent The Variety Show: Vol. 1.
"I knew that it all began with me. It had to if I wanted to keep doing this. It came from my desire to do it. That's what this song is about," she says of "More Dreams Than Dollars." "I see so many of my favorite artists in Nashville doing it on their own. They aren't waiting for someone to figure out what to do with them or to tell them what they should sound like or look like. There are a lot of major label artists who are incredibly impressive, and they didn't get there without going through that same grind, too. It never happens overnight. It's a collective 'we' kind of vibe. I'm certainly not driving a Bentley around. That's not my life and not what is glamorous to me at this point. It's getting to do what I love and making a decent living off it where I can enjoy life."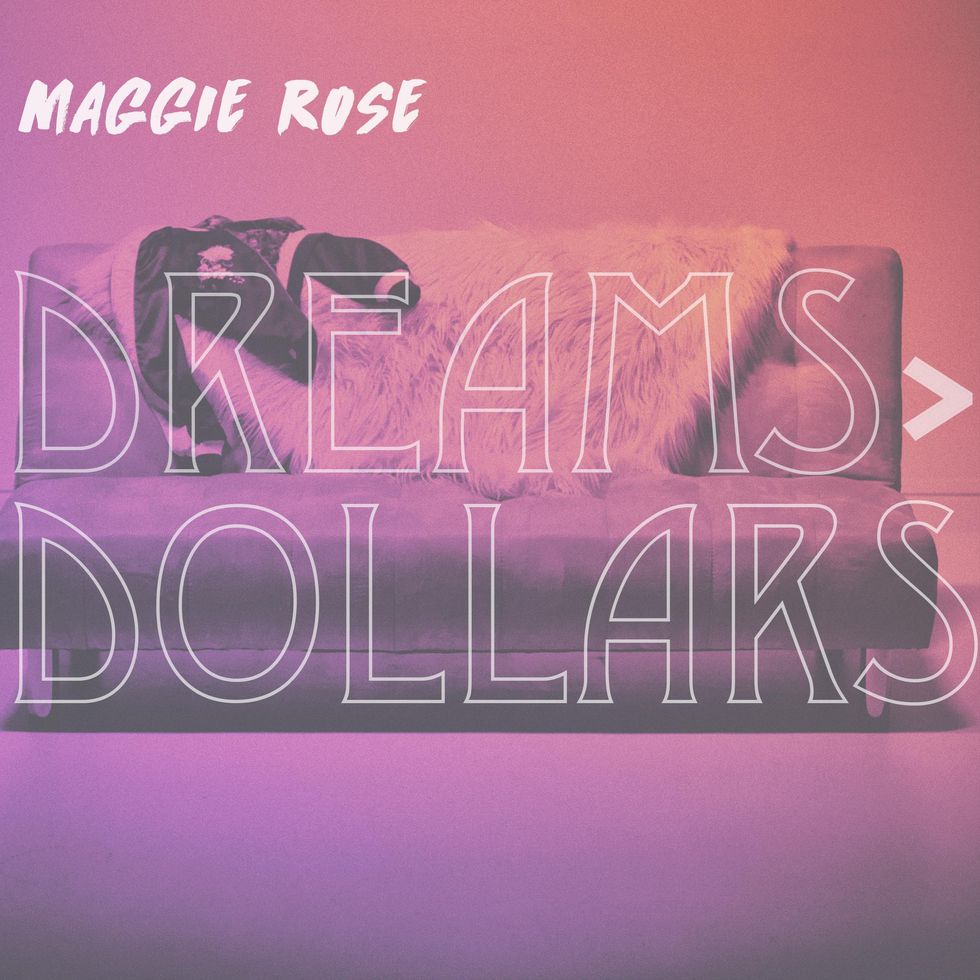 Maggie Rose
In the song's final line, Rose revels in her new-found sense of freedom and self-worth. "We look like we're sinking but really we're stinking rich," she sings over a thick R&B-intoned beat. Funny enough, songwriters Nicolle Galyon and Jimmy Robbins (who also co-produced with Rose) erupted into debate over that line, especially. "We were so back and forth. We were like 'can we really put 'stinking' in a song?' It's the clunkiest and weirdest word. That's kind of why we liked it. It's very in-your-face at the end. It's all about 'we know what rich means to us.' It's a mentality and confidence," Rose explains.

Coexisting in the same realm of inhibition and creative release, the singer, 29, shows off her fearlessness with "I Won't," fused with a high-flying gospel melody and rock currents in the arrangement. It is particularly audacious, from the blustering guitar licks to Rose's sweltering and impassioned vocal, and it hits you squarely between the eyes. "My drummer Sarah Tomek's husband [Alex Haddad] is in a band called Them Vibes. They're this Led Zeppelin-fired rock band, and we write songs together all the time. Since we both know each other so well, it was almost like us saying 'alright, let's just write a crazy love songs that's about the gnarly side of commitment,'" she recollects. "It's still a love song but it's almost like those moments when you are so intimate with someone else that you let your crazy come out. Sonically, that's exactly what it is. We kind of wrote it about our respective spouses. We are firmly rooted in who we are and married to people who love us for that. It also is a thing that we are totally committed to you even though we might also be committed to our craft and all the things that come with that. Writing with him let out my animalistic side which you can definitely hear in that song."
When it came to demoing the song, roughly a year ago this month, Rose found it difficult to to expound upon what she had already mastered. "We just happened to have a really good day. Sarah was playing drums. I think we ended up taking the demo I produced. In the tracking session later on, I thought 'nothing will beat this demo.' I told the band to have fun. I was like 'I want everyone in there to play like you are totally messed up and let that drunken, sloshy back-and-forth rock vibe come through.' Once I said that, everyone was like 'alright.' It was like I gave them permission to let loose. You can hear it, although some of them are the best musicians in Nashville. There's still this precision to it."
Rose's stylistic experimentation is refreshing, and she's completely upfront that her new music can't be boxed in as just "country." She also plays outside the lines with smoldering pop, as she does so effectively with her EP's lead single "Body on Fire," which harkens to '90s-era Shania Twain and Faith Hill (who both considerably dabbled in more mainstream influences in their work). But Rose pays homage to her roots with the opening number, the plucky, downtrodden "Too Many Love Songs," which isn't a love song but it is. "Nicolle and Jimmy wrote this with me. It was actually after we had written 'More Dreams Than Dollars,' so we were so inspired by that idea. We wanted to write something to balance it out. "More Dreams Than Dollars' has such a big hip-hop feel to it. Sonically, we still wanted to showcase my country roots. In my early 20s, I could not get away from the constant reminder of everyone being in love. It's almost like 'Heartbreak Radio 2.0.' That was a little more direct and inspirational. It's not just about me and my perspective. It's like the aftermath of heartbreak not going so well--implied in the song. It's a song to say 'you're not forgotten just because you're not absolutely in love or just because your heart is broken.'"
As a result of her tireless work, the extended play is remarkably cohesive: stretching the boundaries of mainstream country, which is, coincidentally, as melted between genres as it has ever been. From Sam Hunt and Thomas Rhett to Jon Pardi and Maren Morris, the format is undergoing a new evolutionary stride--both traditional work and heavily pop-influenced tunes are being spun at radio side-by-side, which might bode well for Rose's long-awaited return to the airwaves. "I think I've empowered myself as a writer in the last couple years. 'The Variety Show' is a reactionary project. It was more of a statement to show the community I had been serving and writing for that I was more dimensional than what I had been tasked to do, which was to write country radio-friendly singles," she says, rather pointedly. "While part of my artistry does rest in that, there's so much more. 'The Variety Show' was my way of saying 'ok a) I'm still making music and b) I'm capable of making all types of music.' After getting 'The Variety Show' out, the reaction was really encouraging."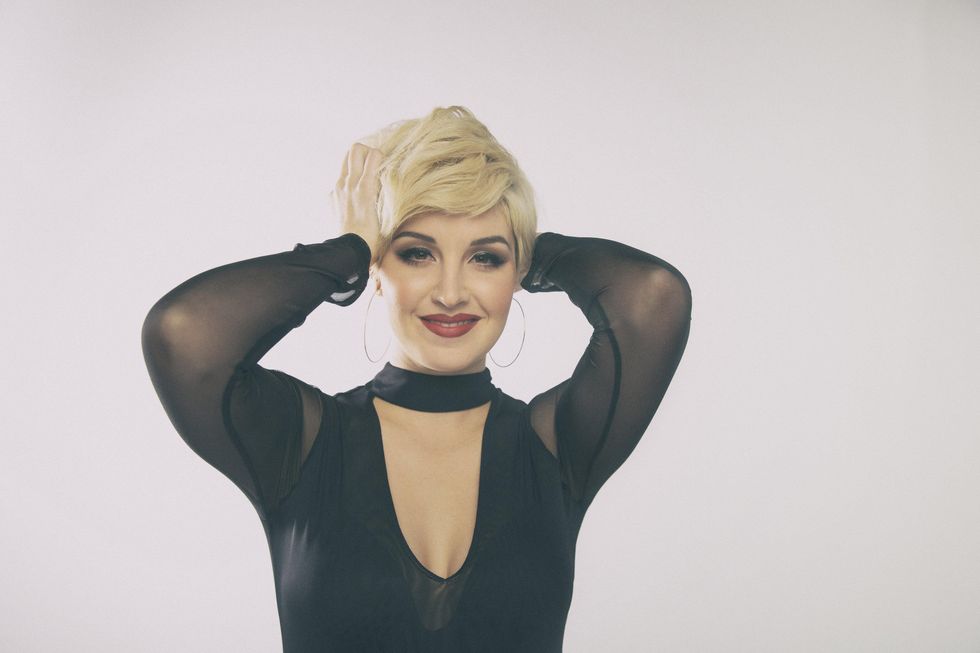 Weiss Eubanks
She continues, "I went back to approach a more country project but with some of my pop sensibilities that people now know are there. I teamed up with Jimmy Robbins who is an insanely talented producer. He's produced Thomas Rhett records and RaeLynn, just to name a few, and he's involved with all sorts of things. He's definitely someone who doesn't just stay in one lane. When we paired up, he provided me with this perspective. He also helped me pull together a project that had a common thread. It made it more cohesive, which is why I didn't label this as 'The Variety Show: Vol. 2.' That will be made and I have the songs for it--but I was ready to make a project that had more cohesion."

But there was something undeniably honest and raw about these five songs which needed to be heard in this very moment. "They showcase my vocals and fit me more than anyone else I could think of giving them to. Songs happen very subconsciously when you're writing them. The best songs don't come out by me saying 'oh ok, I need to write this for my next project or this artist.' It's usually when I let myself be comfortable," she says. "The people I collaborated with on this record was only a handful of people. It's people I'm close with and that I could just write with and have no inhibitions. There's a new side being showcased in this that I really think only I could deliver at this current state where country music is right now. I feel like I've found my little niche."
With "Body on Fire" now on the air, she promises the video to be just as sexy and liberating. "There's no beating around the bush. It's a straight up sexy song. I came up listening to Shania and Faith, who were totally proud of their sexuality. It was a powerful thing. In the video, we deliver on that, too. I had Justin Clough, who is a director I've worked with in the past, work with me and my friend Rayna, who is also my co-star," she details of the visual. "There is a broadcast room at Starstruck Entertainment, and we took all this stuff from her house and my house and built amazing sets--almost like a nymph bedroom that only exists in that fantasy world. Lighting plays a huge part. During the verses, there is more bluish light. At the hook, the lights change to red. We have these two amazing actors, and there are macro shots of them. It looks just unbelievable."
In a recent interview with Nash Country Daily, Rose said she's itching to "get on to the next [EP], honestly." Already, she is compiling what the next release could be for her. "I think one of the reasons I've put this EP out at this time is because I feel like my output these days is so much higher than it used to be when I was waiting for months at a time to release a single to radio. That is still very much going to be a part of my future," she notes, "but right now, I want to continue the evolution and narrow the disconnect between what I feel audiences see onstage and what's available out there. We're in the day and age when you can get music out to a mass audience without having to be so precious with it. I like the idea of doing seasonal EPs. 'Dreams>Dollars' really suits summertime very well. The EP I'm working on putting together next will probably be great for fall."
This summer, she not only headlines several of her own dates and festivals, but she's hopping aboard Tim McGraw and Faith Hill's Soul2Soul World Tour for several arena-sized stops. "I'm already so nervous about that. I've worked with Tim pretty closely in the past. I opened some shows for him last summer. Tim and Faith are so hands on about who they've chosen for this," she says of the lineup, which includes everyone from "Fight Song" singer Rachel Platten to Brandy Clark and Charlie Worsham. "The wide variety of the openers is so cool. They are stadium dates, and I'm scared. It's excitement--but we were in Philly for another date and drove passed the Fargo Arena and just the size of it. I was like "oh, god, I'm going to be playing there.'"
Dreams>Dollars EP is out now on iTunes. Also, take a listen below, via Spotify:
---
READ MORE ABOUT MUSIC...
Review | Drew Holcomb & the Neighbors bloom forthright at Irving Plaza
Billboard Music Awards 2017 highlights | Drake name-checks Adele, Miley Cyrus cries & Celine Dion soars
Watch COIN's old-school Nashville "I Don't Wanna Dance" music video
---