Top Stories
MUSIC | The EP also includes J Blazin, Ice Prince and Sean Paul.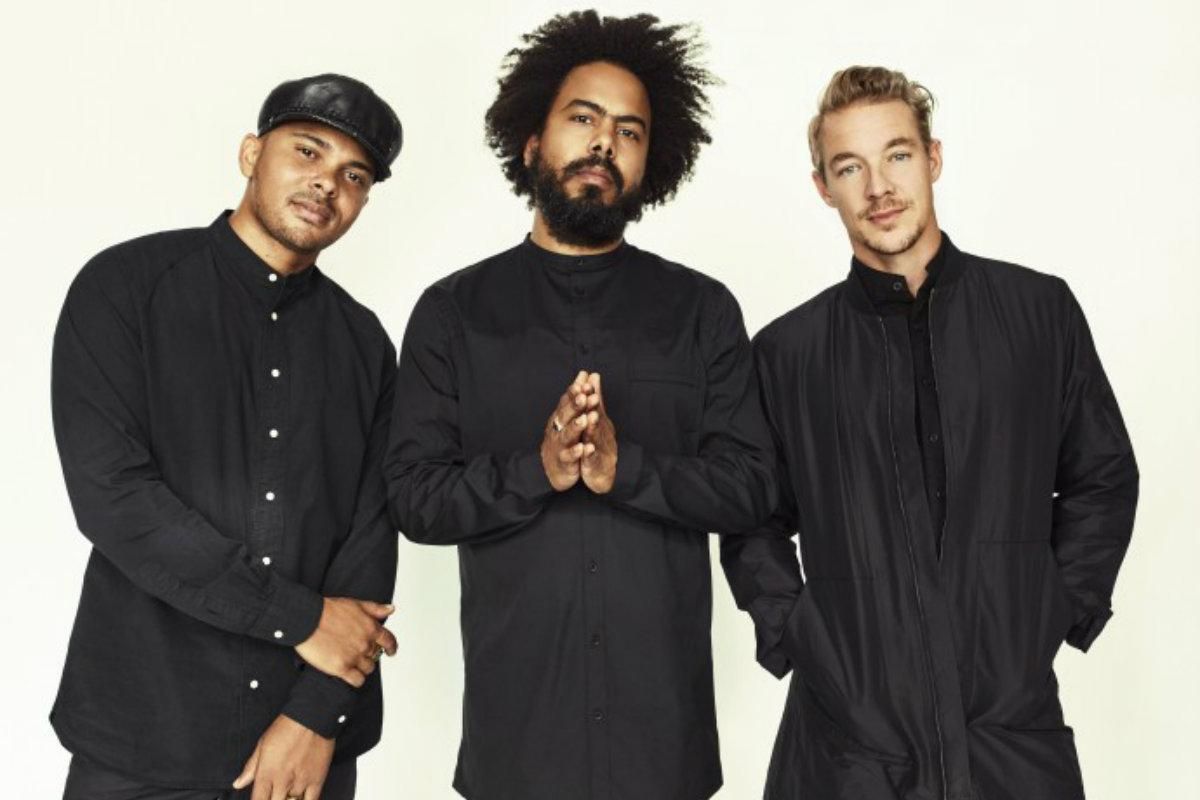 Sonic PR
Jidenna, Busy Signal and Anitta also guest.
Fresh from their 2015 full-length Peace is the Mission, Major Lazer celebrates the anniversary with the just-released new EP, titled Know No Better. The title cut features former Fifth Harmony singer Camila Cabello, Travis Scott and Migos' Quavo on a flippant, smoldering summer jam, blending R&B and house into an irresistible heat-seeker. Elsewhere on the new project, the producing trio nenlists such artists as Sean Paul, J Blavin, Ice Prince, Jidenna and Busy Signal, among numerous others, a well-played smattering of vast backgrounds and flourishes.
From the clang of reggae-fever as you'll hear on "Jump" to the slow-cooked swing of "Sua Cara," with Anitta and Pabllo Vittar, the EP zips by relentlessly, spinning together the world's vast collection of cultures. It's only six meager tracks, but they stand tall and proud, leaving you wanting more.
Within the past few years, the group have mastered the charts, releasing a string of smash hits, including the Justin Bieber-assisted "Cold Water," "Run Up" with PARTYNEXTDOOR and "LeanOn" (a collaboration with DJ Snake and featuring MØ).
Back in March, Diplo spoke candidly to Billboard about his work with Cabello, who seems to be having quite a breakout moment with her new single "Crying in the Club," the lead-in to her solo album entitled The Hurting The Healing The Loving. "We made like 20 songs with Camila Cabello," Diplo teased. "We love her." He later added, seemingly talking about "Know No Better," saying, "Until we have the video and the song is on iTunes, you never know. But of course we have stuff with her. She's done stuff with a lot of our friends, like Cashmere Cat, Benny Blanco, Frank Dukes -- a lot of great producers we work with."

"Sometimes we just take for granted because we're old, we're not even famous," he continued, discussing how Cabello kept the group grounded in the studio. "When you're young and you're that amazing and famous like that, it's hard to live and be normal. When we're with her, she enjoys that time because we take her places where she can enjoy herself. We love her, her voice is amazing. We've done many demos."
An Ariana Grande collaboration has also been in the works since last August. "We did some stuff with her. She has a bunch of songs coming out; not sure how it fits in. The thing with bigger stars is it's hard to find that timing. We're competing with them now in the market, so we just want to make sure everyone is happy."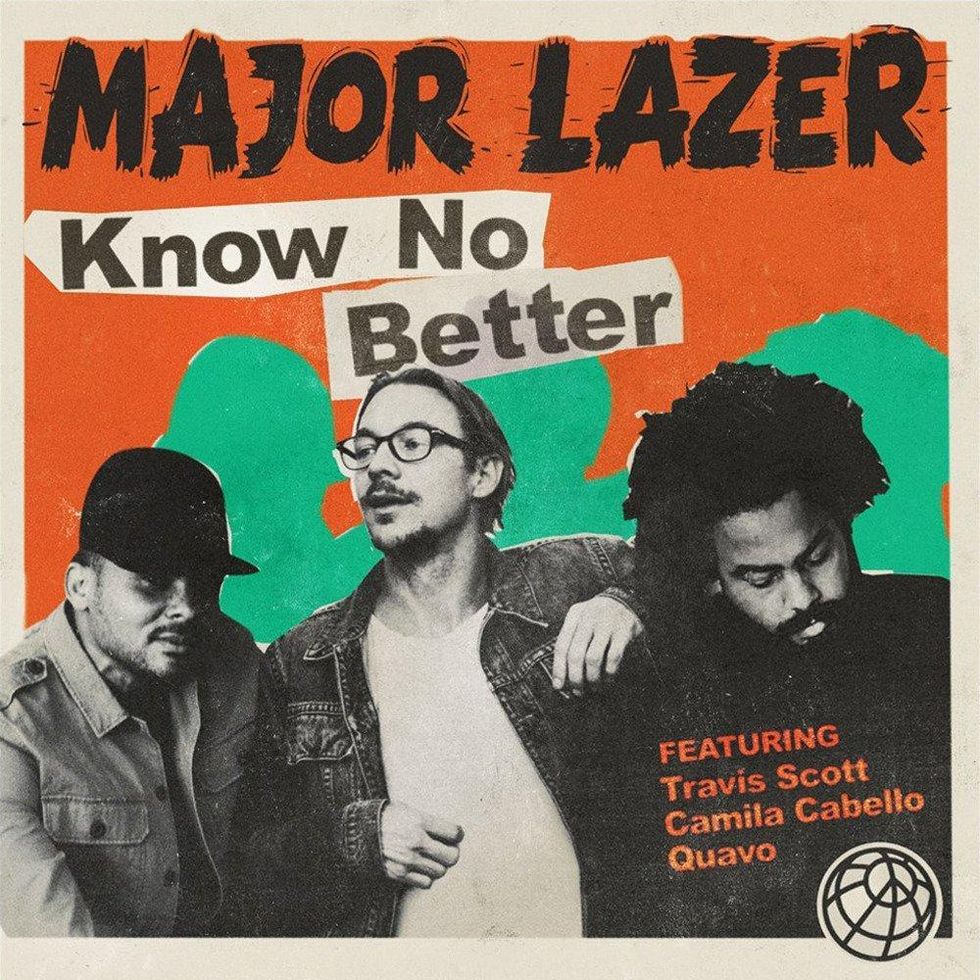 Here's the complete EP tracklist:

1. "Know No Better" (featuring Travis Scott, Camila Cabello and Quavo)
2. "Buscando Huellas" (featuring J Balvin and Sean Paul)
3. "Particula" (featuring Nasty C, Ice Prince, Patoranking and Jidenna)
4. "Jump" (featuring Busy Signal)
5. "Sua Cara" (featuring Anitta and Pabllo Vittar)
6. "Front of the Line" (featuring Machel Montano and Konshens)
The band's fourth studio album, Music is a Weapon, is expected later this year. Street date is forthcoming but don't expect it to find its way through traditional channels. "We have more unreleased music than ever before right now. Major Lazer has always been a summer act; we've always had our streaks during the festival seasons," the producer also told the industry magazine. "We're a little late this year, but we're going to start putting out records next month into May, a bunch of new singles. We have about four songs coming out before the summer is over. A lot of artists right now have proven that you can just flood the market with music."
Listen below:
---
READ MORE ABOUT MUSIC...
REVIEW | Jena Irene Asciutto claws her way to the top with debut album, 'Cold Fame'
WATCH | Ali Taylor & Mitchell Lee rework Tim McGraw & Faith Hill's "Speak to a Girl"
PREMIERE | Binx honors her father in "Headlights" music video
---