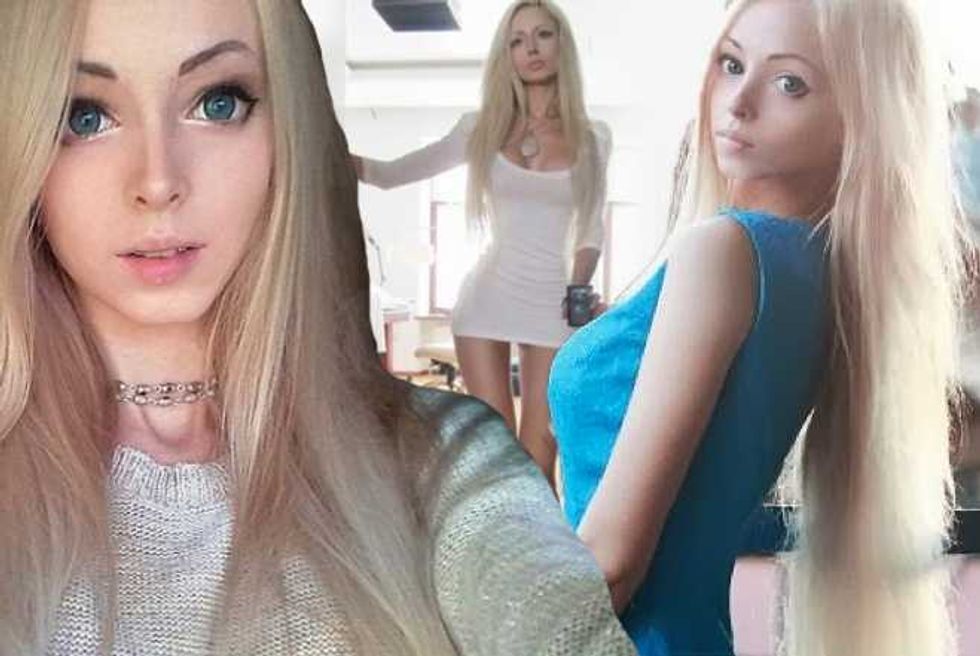 Move over, Human Barbie, AKA Valeria Lukyanova. There's another plastic fantastic (who claims she's all natural...hahaha) who wants a shot at the title, and oddly enough, she too is from Odessa, Ukraine. WTF are they putting in the Borshch over there?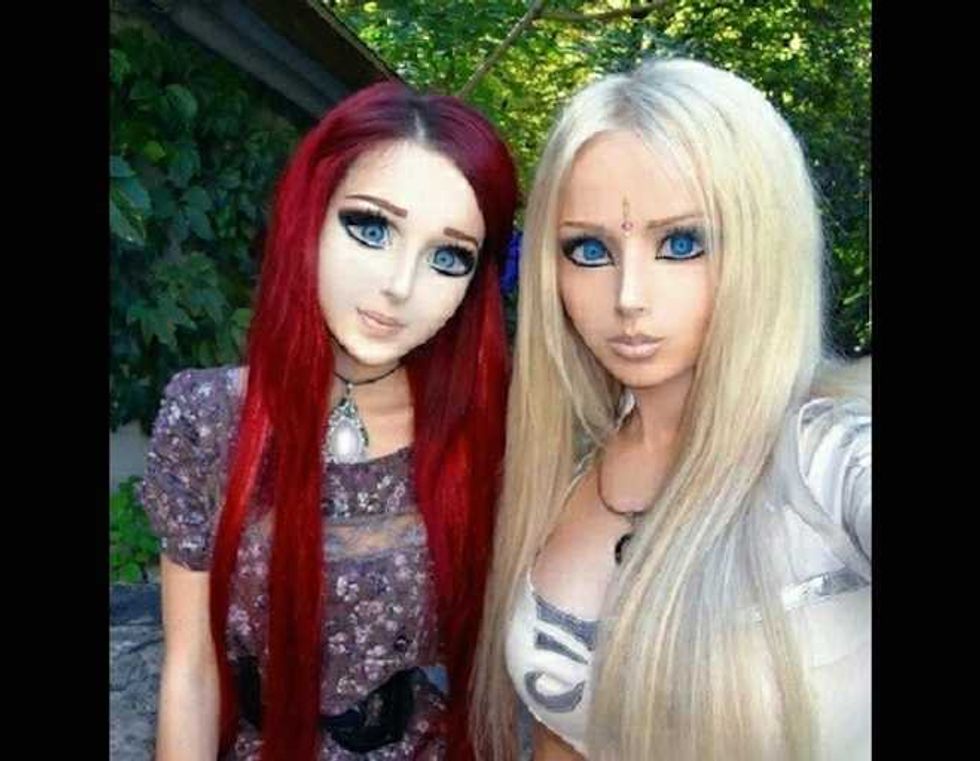 Right: Valeria Lukyanova
Anyway, Alina Kovaleskaya told Barcroft that her ungodly proportions are from mother nature. "I look like a doll," she boasts. "I like big eyes, little nose, small plump lips. I love long hair. My hair is a meter long."
Her freakishly large eyes are from contact lenses, not a scalpel,  "When I put them on, my friends told me 'Oh my God, you look like a doll, you really do!'" And her giant knockers and impossible waist? Well, she's just freakin' lucky. (as if)
Kovaleskaya and Lukyanova used to hang out and drink gorilka together, but now a bitter rivalry plagues their once beautiful friendship. "I have had certain misunderstandings with her after which we ceased to communicate," Kovaleskaya explained. "I realized she is not a person with whom I would like to talk to or even be friends." But she would like to run her over with her plastic Corvette and bury her under the dream house.
The original human Barbie Lukyanova pissed off some peeps back in April of this year when she told GQ magazine: "Ethnicities are mixing now, so there's degeneration, and it didn't used to be like that," she said.

"Remember how many beautiful women there were in the 1950s and 1960s, without any surgery?" she continued. "And now, thanks to degeneration, we have this. A Russian marries an Armenian, they have a kid, a cute girl, but she has her dad's nose. She goes and files it down a little, and it's all good."
Sage words from a citizen of the planet Venus, which, incidentally, is where Human Barbie #1 thinks she's from.