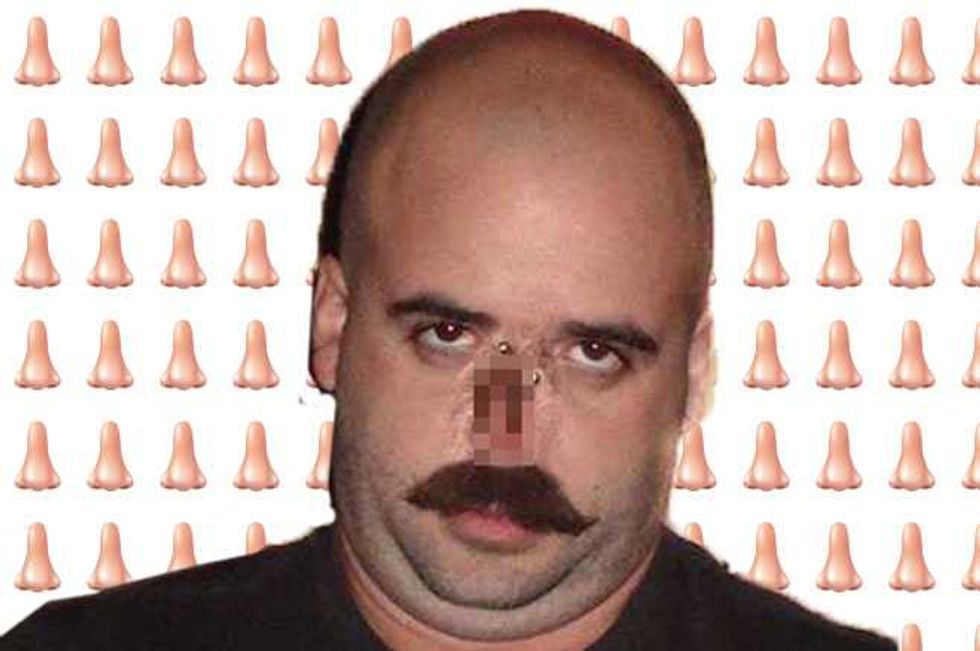 Note to self: Never take a bet on while under the influence of hallucinogenics.
That's what Steve De Luca did and it went very, very badly.
See, Steve and his old buddy Tommy Moretti were drinking heavily and dropping acid in the great state of New Jersey when they decided to start betting.
Did This Georgia Man Really Saw Off His 'Sinful' Penis To Stop Masturbating?
"I'd taken him for $40, plus made him shave his entire body after he didn't know what the capital city of New Jersey was. It's New York City," Moretti told Jersey Shore radio station, 94.3, The Point.
"Then he lost the staring contest. He was super pissed at losing and shouted that he would take any bet I made. I said, 'I bet I can have sex with you…'

…if I won, he didn't have to pay me anything. If I lost, I'd give him all the money I have to my name, $233.

He got super cocky that I couldn't screw him and said he'd cut off his f*****g nose if I won."
Bad move, De Luca. Moretti is not only a geography whiz, he's also something of a jiu jitsu master and used his skills to subdue and penetrate De Luca right between his ass cheeks.
Man Slices Off Dick Throws It In Trash, After Girlfriend Dumps Him Over Small Penis
"He went aggro, bro," Moretti said on radio. "So pissed. Calling me a fag. Crying. That kind of crying where you shake your head at the same time."
That's when Steve opted to cut off his own nose to spite his rape.
He ran yelling into his bedroom, returned with a hunting knife and sliced it clean off, leaving just two air hole slits in the middle of his face.
"What kind of idiot cuts off their own nose?" Moretti said. "Like I'd really make him go through with it. But he did make the bet and lost. I respect him for paying up. That's the sign of a real man'. And I got to keep his nose since they couldn't reattach it. Going to put it in a clear plastic cube and attach it to my gold chain."
Add "style maven" to Moretti's growing resume.