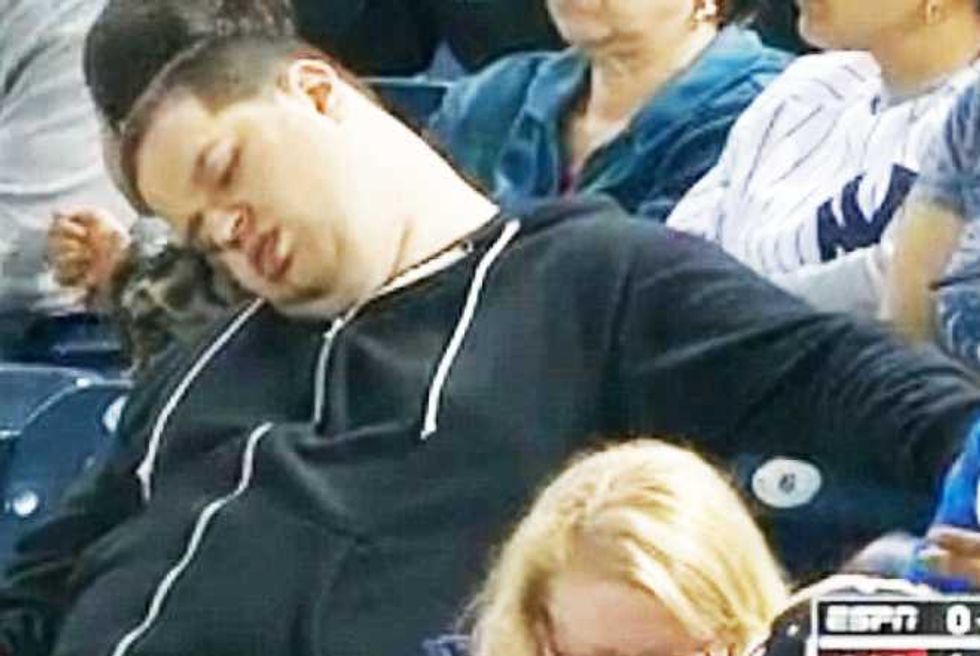 In today's You Cant Make This Shit Up news, a man is suing ESPN for filming him while he was sleeping at a baseball game.
Andrew Rector, 26, fell asleep during a New York Yankees game on April 1. At some point during his little catnap the cameras panned to him and two commentators said he was "oblivious" to the game (duh!).
Rector is now claiming he has suffered severe emotional distress as a result of being picked up by the cameras and is suing both ESPN and announcers Dan Schulman and John Kruk. Yep, seriously. This jackass is actually suing ESPN because online commentators were MEAN to him.
He also accuses ESPN of making him out to be a "fatty cow that needs two seats" and a "confused disgusted and socially bankrupt individual" (???).
The lawsuit was filed in State Supreme Court in the Bronx on July 3, and The Yankees and Major League Baseball have been listed as defendants.
For the best deals on Yankees tickets visit the Official New York Yankees Ticket Exchange.